If You're Pregnant At 2 Months, These Are The Early Signs You Will Likely Feel

Time to take a pregnancy test and schedule your first prenatal checkup.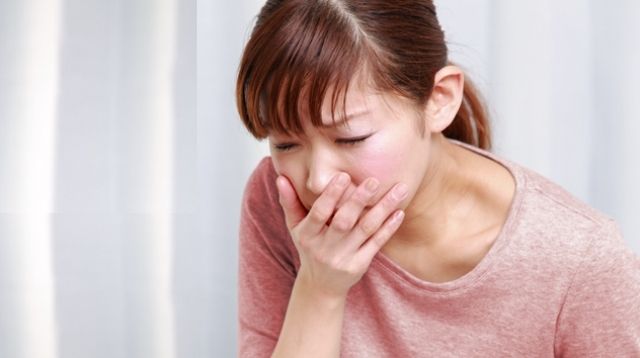 If you haven't felt any obvious pregnancy symptoms yet, you will definitely do so when you're 2 months pregnant. It may not have sunk in yet, but you're expecting! Congratulations!

Technically, the second month of the pregnancy starts around Week 5 to Week 6, depending on your ovulation day. At this time, your period is probably already about seven days delayed. You'll need to take a pregnancy test soon if you haven't already. 




Pregnancy signs and symptoms at 2 months

You're probably already experiencing early signs of pregnancy. However, you may still mistake these as pre-menstrual symptoms if you haven't noticed that missed period or taken a pregnancy test yet. 

Fatigue and sleepiness

The hormone progesterone has a sedative effect. The result? You're suddenly exhausted after as task that you've always done with ease. You feel low on energy and would probably in bed, sleeping for most of the day.

Nausea and vomiting

Morning sickness is one of the most common symptoms of pregnancy. For some women, it's all-day sickness, which could be extreme morning sickness called hyperemesis gravidarum. Other women are lucky enough not to experience it. 

ADVERTISEMENT - CONTINUE READING BELOW

Mood swings

You feel cranky or cry for the littlest reasons and may experience extreme moods. You may crave for cake but take only a bit. All because of the fluctuating hormones and the other changes our body is going through.

Aversion to smell and tastes

You'll hate particular tastes and smells that you wouldn't usually mind, such as the smell of sauteed garlic or the husband's aftershave. You'll also smell these miles away with your heightened sense of smell. 

What other parents are reading
Tender breasts
Your breasts are getting heavier, your areola or nipple is slightly bigger and darker. Having tender, swollen breasts are signs that it's prepping for milk production as early as now. 
Heartburn and indigestion
The pregnancy hormone progesterone makes muscles relax, including muscles in your stomach and esophagus, relax. It will only get worse as your uterus grows bigger and begin pressing on your stomach. Eat slowly and avoid spicy, greasy, and fatty food.
Bloating, gas, and constipation
Your progesterone levels also affect the muscles that help move food along through your intestines. The result? You either feel bloated, gassy, and constipated. Doctor-prescribed iron supplements may also be a factor. Drink lots of water and eat fiber-rich food.
Frequent urination
Your body is producing more blood and other fluids for your developing baby. Blood flow is also concentrated more in your pelvic area. Peeing more often is normal, but it shouldn't be painful. Alert your doctor if you're having pain while urinating, a sign of a urinary tract infection (UTI).
Cramping and spotting
Early in your second month, you may feel a bit of cramping and may notice a bit of spotting on your underwear. Any sharp pain or those stronger than your typical period cramps or bright red vagina discharge warrants your doctor's attention. (Click here to distinguish what spotting is not normal.)
ADVERTISEMENT - CONTINUE READING BELOW
What other parents are reading
Baby's development at 2 months in the pregnancy
Your baby at this point is still a tiny embryo, like a tadpole, but it's going to look more like a fetus in a few weeks. If you have your first ultrasound, your baby is just the size of a pea, at 4 to 7 millimeters long, and grow up to 1.6 centimeters and 0.4 ounces. 
As early as the second month of your pregnancy, your little one is forming his major organs, such as the heart, kidneys, liver, and stomach. Before the month ends, you may be able to detect or hear his heartbeat, and all his other major organs will start to function. 
Your little one's nerve cells in his brain will continue to form and branch out. His mouth, nostrils, ears, and eyes are also more defined. He'll soon have defined limbs, with arms, elbows, knees, and legs, though his fingers and toes are still webbed together. 
ADVERTISEMENT - CONTINUE READING BELOW
The amniotic fluid and sac are already formed, and this allows your baby to start making little jerky movements that you can't feel yet. The placenta, which will be your baby's source of oxygen and nutrients in your womb, is also starting to form. 
What to do in your pregnancy's second month
Take it all in. You're going to be a mom and will be responsible for another life. Scratch that, you're already taking care of the little one in your womb as early as now. Here's what you need to do: 
Take a pregnancy test if you haven't already. 

You're already around a week delayed if your period is a 28-day regular cycle. If you've been sexually active the past month, it's time to take a pregnancy test at home. 

Find a doctor, if you don't have one yet. After taking a pregnancy test, you should see a doctor as soon as possible. Write down all the questions that pop in your head and discuss them with your obstetrician-gynecologist. Do not be afraid to change doctors if you don't feel comfortable. 
Get your first ultrasound. Some doctors perform a transvaginal ultrasound or a blood test (or both) to confirm the pregnancy. You may see your baby's heart beating during the ultrasound but will only heart it after a few more weeks. The blood test will reveal human chorionic gonadotropin (HCG), the same ones detected by a home pregnancy test in your urine. 
Schedule routine prenatal tests. These prenatal tests involve blood extraction, sometimes urine sampling, and maybe a pap smear and make sure you're off to a healthy pregnancy. Any findings that need immediate attention, should there be any, will be addressed.
Eat healthily and take it easy. 

It may not be easy to keep anything down due to morning sickness, so choose what you eat wisely. Stay away from raw food, unpasteurized milk, undercooked eggs, and meat. 

Start a pregnancy journal.

 You may want to start documenting your pregnancy now. It can also help you communicate with your doctor any symptoms you're experiencing to check of they're normal. 
ADVERTISEMENT - CONTINUE READING BELOW
What other parents are reading

Trending in Summit Network