So Much To Do, So Little Time: What You Need To Prioritize If You're 5 Months Pregnant

You're past the halfway point of your pregnancy!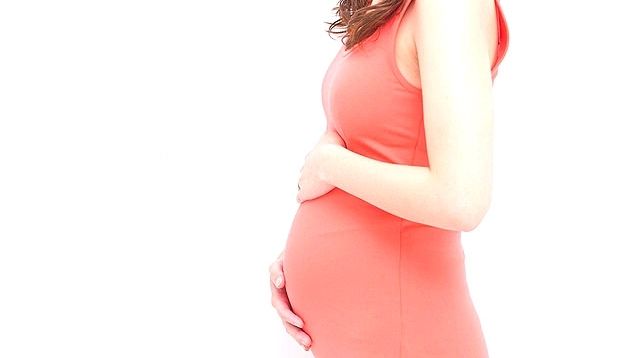 Once you've reached the 20th week, you're in the fifth month of pregnancy. Before the month ends, you'll be officially past the halfway point of your pregnancy—only four months to go before you meet your little one. 

You're definitely gaining weight, and keep in mind that it's because your baby is growing in your womb. Most moms start to show a tiny growing baby bump at 5 months but don't worry if you don't have it yet. It'll show soon enough. 

Pregnancy symptoms and signs at five months

You're at the halfway point, so expect to feel a little more like your pre-pregnant self, being more mobile and productive. But towards the end of your fifth month, you may start feeling new symptoms, on top of the ones you already experience, due to your growing uterus. 

Heartburn and indigestion

Your growing uterus is pressing on your stomach, causing the acids to go back up. This is easily managed by eating small meals, not immediately lying down after eating, and avoiding eating spicy, greasy and fatty food.

Shortness of breath

Again, your womb will occupy more space in your abdomen. Your diaphragm will soon have little room to expand, so you quickly feel out of breath. Always take it easy and take a moment to catch your breath. 

Round ligament pain

Your body is already preparing for childbirth. The pregnancy hormone relaxin is loosening your joints, so expect to feel achy, crampy, or sharp sensations on one or both sides of the lower abdomen or pelvis.  

ADVERTISEMENT - CONTINUE READING BELOW

Backaches

As your baby bump grows, your center of gravity shifts. As a result, your posture changes, and you tend to lean on your back more, which strains it. Be aware of the way you sit and use pillows for comfort. 

What other parents are reading

Stretch marks, itchy belly

Your tummy expands as your baby grows, and your skin stretches accordingly, which makes it more sensitive and itchy. Moisturizers help alleviate itchiness. Apply it on your breasts, arms, and thighs, too.

Leg cramping

Its cause is still unknown. Regular exercise to promote blood flow is key. If you get leg cramps: straighten your leg, then move your ankle and toes a few times, which should make it go away. 

Swollen legs and arms

Water retention is due to the increase in bodily fluids your body produces to nourish your baby. Your legs may be starting to swell. This can happen to your arms and hands as well. Again, exercise helps. 

Baby's development at 5 months in the pregnancy

At 5 months, your baby will start out measuring about 6.5 inches and weighing a little over 10 ounces. At the end of the fifth month, your little one will be just over a pound heavy and over 11 inches long. He or she is starting to look like a baby than a fetus. 

Your baby's head and limbs are more proportional and more coordinated now. Your baby's skeletal framework is far stronger now, which allows for more control over his or her limbs. Your not-so-little one is now big enough that his movements have evolved into full-fledged kicks and somersaults. 

CONTINUE READING BELOW

Recommended Videos

He or she can distinguish light from dark even if his or her eyelids are still shut. He's drinking amniotic fluid and can taste what you eat via his taste buds. He can also hear not just your heartbeat and voice, but also nearby sounds such as a door closing shut. 

His organs are starting to function more efficiently now. Your little one's lungs will begin to produce surfactant,  which will help your baby breathe independently as soon as he's born. His liver, spleen, and bone marrow are contributing to blood production.

If you're having a boy, his testicles will begin descending from the abdomen as the developing scrotum. If you're having a  girl, her uterus has formed, and so have her eggs.

What other parents are reading

What to do in your pregnancy's fifth month

Starting this week, your doctor will be monitoring your weight gain and blood pressure. Here's are the things you need to prioritize:

Compile the documents you need for childbirth. File your maternity notification, if you haven't. Gather the forms for your maternity leave at work, PhilHealth, and SSS.
Have your congenital anomaly scan (CAS). If you haven't done this, do it before the end of your fifth month. CAS checks your baby's development, rules out and addresses any issues early.
Start a light workout if you have none. Exercising while pregnant will help manage many pregnancy symptoms and weight gain. It also helps prep your body for childbirth. 
Sign up for a birth class. Know your options for childbirth. Also, start talking to your doctor about the birth plan that suits you. It varies from one preggo to another. 
Start planning your nursery. Whether it's a separate room or not, it'll help you prepare your home for your baby's arrival and check what to buy or borrow from family and friends. 
Make a baby registry. What baby essentials you want to buy yourself, and those that you simply want? A baby registry helps loved ones have an idea of useful items to gift your baby. 
Plan your baby shower or gender reveal, or maternity shoot. If you've had your CAS, you already know if you're having a boy or a girl. If there's a window to plan a party or shower, this is it. 

ADVERTISEMENT - CONTINUE READING BELOW

What other parents are reading

Celebrate your pregnancy milestones!


Enter your details below and receive weekly email guides on your baby's weight and height in cute illustration of Filipino fruits. PLUS get helpful tips from experts, freebies and more!

You're almost there! Check your inbox.


We sent a verification email. Can't find it? Check your spam, junk, and promotions folder.
Trending in Summit Network