Study: Having Morning Sickness Could Mean A Healthy Pregnancy

If you're having nausea and vomiting, then your pregnancy is off to a great start, says a study.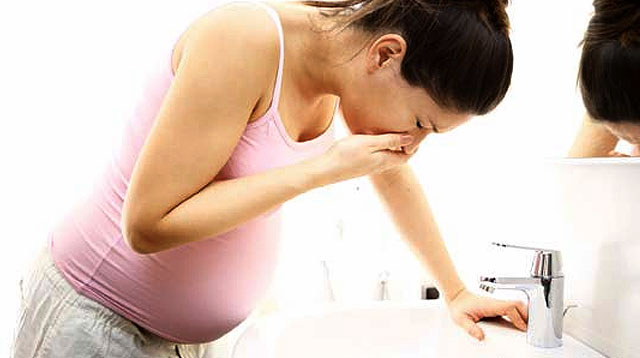 One of the common signs that you're expecting a new addition to the family is morning sickness, or feeling nauseated and vomiting. In fact, for some women, morning sickness lasts all day. It's usually felt during the first trimester of pregnancy, but there are women who experience it throughout the whole nine months.

As morning sickness may cause a pregnant woman a few discomforts like dizziness or throwing up, many dread this symptom. However, a new study suggests that having morning sickness may actually be a good thing, especially for women who have had a miscarriage. 

The new study published in the JAMA Internal Medicine looked into the case of 800 pregnant women who have had at least one miscarriage. They were closely monitored and asked to keep a daily diary on their morning sickness symptoms.

The results showed that 84% of the women experienced morning sickness, 20% of whom said they did so as early as two weeks, while more than 50 percent reported having nausea or vomiting by their fifth week of pregnancy.

Almost one-fourth of the women suffered a miscarriage during the eight-week mark. The women who reported nausea or nausea with vomiting were 50% and 75% less likely to lose the pregnancy than those who said they didn't feel sick at all.

"It's a common thought that nausea indicates a healthy pregnancy, but there wasn't a lot of high-quality evidence to support this belief," said the study's lead author, Stefanie N. Hinkle, Ph.D., a staff scientist at the Eunice Kennedy Shriver National Institute of Child Health and Human Development (NICHD) at the U.S. National Institute of Health (NIH). Their new study presents the strongest evidence to date that links morning sickness with a healthy pregnancy. The study enlisted women who were still trying to conceive, which allowed the researchers to "get detailed data from diaries that women were keeping about their symptoms in the earliest weeks of pregnancy -- even before most women knew they were pregnant," said Hinkle. 

ADVERTISEMENT - CONTINUE READING BELOW

What other parents are reading

Researchers said that the cause of feeling such discomfort during pregnancy is still unknown, but suggest it may have something to do with protecting the unborn baby against toxins and disease-causing organisms in foods and beverages. That, or pregnancy hormones, particularly human chorionic gonadotropin (hCG), the levels of which increase during pregnancy (it's the hormone which pregnancy test kits detect.). 

Another possbile explanation is that nausea and vomiting are signs that the placenta is doing its job properly. Hinkle stressed, however, that "not all pregnancies are the same and every individual is different, so just because they do not have symptoms does not mean that they will go on to have a loss."


But what can you do about morning sickness, you ask? There's really no magic cure for it, but here's what you can do to manage your morning sickness, according to the NIH:

1. Eat a lot of protein and carbohydrates. Try peanut butter on apple slices, or munch on celery, nuts, cheese and crackers. Low-fat dairy products like milk, cottage cheese, and yogurt also help.

2. Bland foods are easier to digest. Gelatin, frozen desserts, broth, ginger ale, and saltine crackers also soothe the stomach. Avoid foods that are high in fat and salt.

What other parents are reading

3. Drink plenty of liquids. Water is best, but seltzer, ginger ale, or other sparkling waters may help control symptoms.

4. Eat small meals every one to two hours. Anticipate your hunger and eat before you get hungry. Drink between meals rather than with meals. Don't let yourself get too hungry or too full.

5. Avoid poorly-ventilated spaces that can trap strong odor. Many pregnant women say their sense of smell is heightened during pregnancy, which could trigger morning sickness symptoms.

6. Keep your morning activities slow and calm. Don't overexert yourself.

7. Get lots of sleep and try to lessen your stress.

If you're suffering from severe morning sickness symptoms, consult with your doctor. You may have a condition known as hyperemesis gravidarum (the same condition Princess Kate had when she was pregnant with Prince George and Princess Charlotte). Your doctor may hook you up to an IV to make sure you're hydrated, give you medicine to help alleviate your symptoms, and monitor you until your condition is more manageable. 

CONTINUE READING BELOW

Recommended Videos

What other parents are reading

Celebrate your pregnancy milestones!


Enter your details below and receive weekly email guides on your baby's weight and height in cute illustration of Filipino fruits. PLUS get helpful tips from experts, freebies and more!

You're almost there! Check your inbox.


We sent a verification email. Can't find it? Check your spam, junk, and promotions folder.
Trending in Summit Network