This STD Can Be Passed On To Babies Via Vaginal Delivery

Prompt treatment is highly recommended.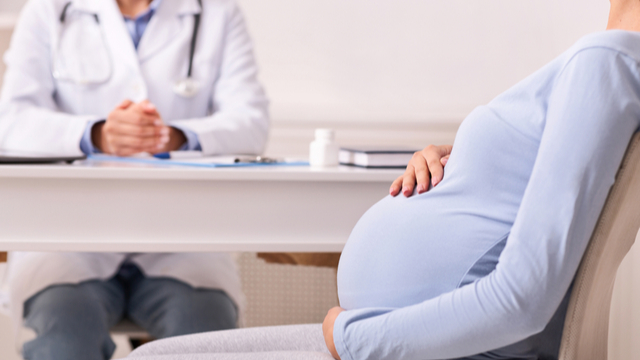 Editor's Note: This article is intended for information purposes only. It does not substitute a doctor. It is vital to always consult a medically trained professional for advice that suits your needs best.

Gonorrhea, a sexually transmitted disease (STD), knows no gender or age. It can even be passed on by an infected mother while giving birth to her baby via vaginal delivery. That's why prompt gonorrhea treatment is a must to contain the infection.

Gonorrhea and pregnancy

While undergoing treatment for gonorrhea, an infected mom-to-be can still have a safe pregnancy. This is according to experts from the American Pregnancy Association (APA). They add that the timing of the infection--whether before or during the pregnancy--does not matter. You just have to be diagnosed and treated.

Experts explain that the disease is caused by the bacterium called Neisseria gonorrhoeae. You can get it through sexual contact either oral, anal, or vaginal. It then spreads to your urethra, rectum, cervix, and all the way to the throat and joints.

Symptoms of gonorrhea

A lot of times, according to experts from Planned Parenthood Federation of America (PPFA), the infected mom-to-be may not experience any symptoms of gonorrhea. The same goes for the husband or partner (read here). When you experience any of the signs, chances are you'd attribute it to other health conditions, such as urinary tract infection (UTI). The only way to find out otherwise is through a gonorrhea test.

Experts' advice is to look out for the common symptoms, especially if you and your husband or partner have been remiss in practicing safe sex. These include:

ADVERTISEMENT - CONTINUE READING BELOW

Pain and difficulty in urinating at defecating
Itchiness and pain around the anal area
Bleeding from the anus
Pain and inflammation of testicles (for your husband or partner)
Appearance of pus from your husband or partner's penis
Having an unusual vaginal discharge

Experts also warn that if you're pregnant and infected with gonorrhea, but don't get treated right away, you may develop a pelvic inflammatory disease (PID). It is caused by the scar tissue that blocks the fallopian tubes, which in turn, may result in ectopic pregnancy, infertility, and chronic pelvic pain.

How can an infected mother pass on gonorrhea to her baby?

If you're infected with gonorrhea and decide to go for a vaginal delivery, experts say, you're mostly likely to pass on the bacterium to your child. This happens when the baby is coming out from your vaginal canal, and, oftentimes, the bacterium touches his or her eyes. If the baby becomes infected and not treated right away, he or she can go blind.

Experts recommend giving medication for the eyes as soon as the baby is born to avoid the spread of the infection. The baby will also be given the same medication for you and your partner. The traditional gonorrhea treatment for uncomplicated cases, such as ceftriaxone, is said to be safe for infants.

They also advise pregnant women to take the gonorrhea test on their first prenatal checkup. The gonorrhea bacterium will be determined through the urine sample and cell sample. The latter will come from either the cervix, urethra, anus, or even the throat. Additionally, any discharge from the vagina, urethra, or anus may also be examined.

CONTINUE READING BELOW

Recommended Videos

Gonorrhea treatment

The good news, experts say, gonorrhea can be treated with antibiotics. At least one study shows that ceftriaxone and spectinomycin are safe and effective for pregnant patients. However, they discourage taking amoxicillin with probenecid, which has been found to be ineffective.

Experts from Cleveland Clinic also advise for the patient's husband or partner to take the medication, even if he doesn't show any symptoms. The important thing is to break the cycle of infection and reinfection to ensure complete treatment. This includes taking two types of antibiotics since there are strains of the gonorrhea bacterium that are difficult to get rid of.

Equally important, experts point out, is to follow these reminders:

Follow the prescription

Take all your medicines, even if you no longer feel any symptoms.

Avoid any sexual contact for the time being

After you complete your medication, you abstain from sex for seven days or one week. But if you only took one dose of medication, you need to wait out for another week until you complete the full medication.

Take the gonorrhea test again after 3 months

You have to make sure that you're already free from infection.

Do not share your medication with anybody

The doctor may give different sets of medication for your and your partner, so just stick to your prescription.

Follow up with your doctor

Do this especially if the symptoms persist even after taking all your medicines.

Re-infection happens

Be vigilant because the disease can strike again, even if you have already completed the gonorrhea treatment. Always practice safe sex. (Read here for more on gonorrhea.)

ADVERTISEMENT - CONTINUE READING BELOW

Celebrate your pregnancy milestones!


Enter your details below and receive weekly email guides on your baby's weight and height in cute illustration of Filipino fruits. PLUS get helpful tips from experts, freebies and more!

You're almost there! Check your inbox.


We sent a verification email. Can't find it? Check your spam, junk, and promotions folder.
Trending in Summit Network