The Millennial Mom's Worst Enemy Is Other Mothers: 'They Can Be Cruel'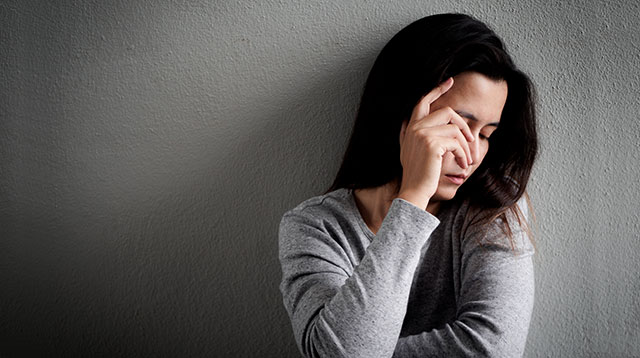 The pressure to be the perfect mother, which is amplified even more by social media today, may be contributing to postpartum depression as recent research shows. And more worrisome is this unrealistic expectation may also be coming from other moms, explains an expert. 

Conducted by the Centre of Perinatal Excellence (COPE) in Australia, research results revealed that 49% of the study participants who experienced pre- and postpartum depression or anxiety "hid their true feelings from their family and friends." The reasons included shame and denial. They also felt motherhood came with such high expectations. 

What other parents are reading

To the moms who have gone through it pre or postpartum depression, the results are not surprising. Dr. Michael Gannon, the president of the Australian Medical Association (AMA), tells The Daily Telegraph that he believes there is a growing culture of judgment and cruelty among moms, adding that women have become "too competitive" about motherhood. 

"I would love to see women be kinder to themselves and their peer group," he said. "They're extremely competitive. I've talked to many women who come back from mothers' group quite distressed and traumatized."

He added, "There are examples of women being cruel to each other, like it's some form of failure if you can't comprehensively breastfeed your child, or if you 'gave up' and had a certain form of pain relief (during birth). That's one driver of post-natal depression." 

Dr. Nicole Highet, who is COPE's executive director, explained the research results may point to a lack of awareness and persistent stigma around the mental health of new moms. 

"Being truly healthy during this unique period in life means a woman must look after her physical and mental well-being, but too often the emotional and mental health challenges experienced during this time are overlooked, misunderstood and not spoken about," said Dr. Highet in a statement as reported by Mamamia. "This can evoke intense feelings of isolation and shame, and worsen feelings of stress, depression and/or anxiety."

ADVERTISEMENT - CONTINUE READING BELOW

What other parents are reading

Social media may also be making the problem worse. "You very rarely see mothers posting the realities of motherhood," Dr. Highet tells local news outlet 3AW. New moms who see these photos sometimes can't help compare their experiences. How come motherhood comes easily and naturally to these women? "And when that isn't their experience they're feeling failure and are ashamed that they're not doing well," she says.

TV host and mom Bianca Gonzalez agrees the pressure is intense for millennial moms. Speaking with SmartParenting.com.ph, she reflects, "The good side of being a millennial mom is that we're so informed. There's so much information, we're so hands on. But the bad side is we're so hard on ourselves. I think the millennial mom is under insane pressure." 

"Whenever I see posts it's always the happy, beautiful, smiling, 'this is the best thing ever' side of motherhood. Pero when I experienced it the first three months — 'di ka naliligo, di ka kumakain on time. There are days that you cry. Sasabayan mo nalang yung baby mo kasi 'di mo na alam kung bakit siya umiiyak...medyo may trauma talaga. I didn't know what to expect," she shared.

So, mom, before you make that comment, re-evaluate your intentions and think of the other mom's mental health. Ask yourself: How will she feel about what you're going to say? If it doesn't offer loving support, perhaps you want to listen to her more. 

Trending in Summit Network