Join the next Smart Parenting Giveaway and get a chance to win exciting prizes!
Join Now
Beware: This Ingredient in Dietary Supplements Has Been Linked to Miscarriages

Remember: don't take anything your doctor did not prescribe you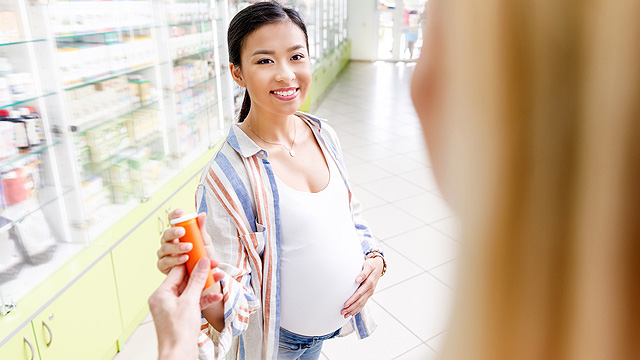 A woman who is preparing for pregnancy will want to condition her body to make it optimal for the life it will nurture for nine months (or 42 weeks). That means getting enough rest and sleep, adding exercise to her routine, keeping away from unhealthy habits or vices, and making sure she is well-nourished. 

Upon consultation, a qualified ob-gyn may prescribe multivitamins to supplement the gap if it is deemed that the woman isn't getting the nutrients she needs from her regular diet. Among these supplements may be folic acid, which helps reduce the risk of neural tube defects and other congenital abnormalities in the baby; iron, which is responsible for oxygen and blood production (as you know, a woman's blood volume increases by 50 during pregnancy to support the fetus); and probiotics, which may benefit digestive health of both the mom and her baby.

Some women tend to overdo it, however. Because food supplements are widely available these days, and with each one claiming to be good for you, it can be enticing to try them out in the name of wellness. However, caution must always be practiced, and it is advisable to consult with your doctor, especially if you are hoping to get pregnant.

ADVERTISEMENT - CONTINUE READING BELOW

More from Smart Parenting

Recently, the U.S. Food and Drug Administration issued a warning against a certain ingredient commonly found in food supplements, which has been found to have an adverse effect on pregnancy.

Vinpocetine, a synthetic ingredient in dietary supplements being marketed for weight loss and to enhance memory function, has been found to cause harm to pregnant women.

A report from the National Toxicology Program of the National Institutes of Health showed that when tested on animals, vinpocetine decreased fetal weight and increased a female's chances of miscarriage, which could also hold true when it is consumed by humans. Vinpocetine could also harm fetal development, according to the report.

More from Smart Parenting

The FDA encouraged consumers to be vigilant when buying health supplements. It also listed the different names by which vinpocetine may be packaged, including "Vinca minor extract," "lesser periwinkle extract," or "common periwinkle extract." It may be sold as a dietary supplement combined with other ingredients, or on its own. 

ADVERTISEMENT - CONTINUE READING BELOW

"We're advising pregnant women and women who could become pregnant not to take vinpocetine," the FDA's statement further reads. 

"We are also advising firms marketing dietary supplements containing vinpocetine to evaluate their product labeling to ensure that it provides safety warnings against use by pregnant women and women who could become pregnant," it adds.

Get real and practical parenting advice