7 Things You'll Miss About Being Pregnant

Enjoy your pregnant state while you can -- here are 7 reasons why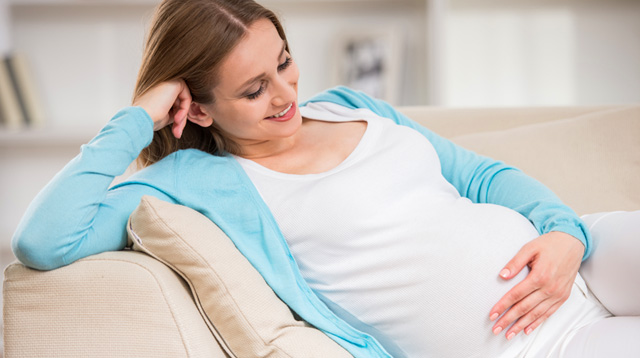 Photo from understandinsurance.com.au

Can you still remember how you felt the moment you discovered you were pregnant? Most women will feel incredibly happy especially if having a baby is something they truly desire. Some may have to deal with mixed emotions like for first-time moms who are probably adjusting to certain changes this pregnancy may bring to their lives.
 
But once the reality of pregnancy settles in, most women will have to go through the more challenging phase of being pregnant, which includes hormonal imbalance, physical changes, mood swings, morning sickness, cravings, aches and pains. Nine months of waiting and dealing with physical discomfort and inconveniences can feel like a very long time and some just can't wait to finally give birth.

What other parents are reading

You may be counting down the days until you're no longer swollen or nauseous, and hope to get back to your pre-pregnancy state, but at some point in your life as a mother, you will be reminded of the great journey you had (or may be having) with your baby growing inside you. Here are a few great things about being pregnant that you might just miss soon after giving birth.  

1. Getting enough uninterrupted sleep
Sleep is probably one common thing every mom will miss about being pregnant. Taking care of a developing baby inside of you requires you to get as much rest as you can -- imagine those eight hours of sleeping through the night and those few hours of naps you are able to squeeze in during the weekend.  Soon after giving birth, a new mom will have to adapt to her newborn's sleeping schedule -- this means sleepless nights, for weeks.
 
2. Giving in to your cravings minus the guilt
Women tend to eat more during pregnancy because they're eating for two (or would like to believe so). Being pregnant gives you the excuse to indulge in your cravings without feeling guilty. Of course, eating healthily and ensuring a well-balanced diet is of utmost importance for both you and your baby, but the idea of eating what you want and enjoying the benefit of snacking on food at least six times a day gives you that certain sense of therapeutic freedom from the stress of constantly watching your weight – even for just a few months.    

3. Receiving special privileges
Most people are extra caing when they find out you are pregnant; thus, the special privileges. Even establishments and other public places offer special privileges if you are pregnant: you get to override long queues, being offered a seat, enjoying "mother-baby" friendly restrooms, getting top priority in using parking space, elevators, comfort rooms, transport cues, among others. Be sure to know your benefits and check out signs that give priority specifically to pregnant women.  

ADVERTISEMENT - CONTINUE READING BELOW

What other parents are reading

 

4. That pregnancy glow
If you are experiencing pregnancy glow, enjoy it while you can. According to the American Pregnancy Association, "the pregnancy glow is one of the physiological changes that is caused by the increase of hormones during pregnancy. Another contributing factor is the increase in blood flow. During pregnancy, your body increases the production of blood by approximately 50%. The theory is that this increase in blood flow and circulation leads your face to be brighter or fuller".

Of course, nothing beats that glow brought about by the joy and happiness you may feel about nurturing and carrying life inside you. Being pregnant gives you the benefit of looking and feeling good at the same time.

5. Feeling special with all the TLC (tender loving care) from your loved ones
The moment you announce your pregnancy, you suddenly become the center of attention, and you'll often find family and friends expressing their concern for your well-being. Everyone is happy and eager to share in your joy of anticipating that big day.  Enjoy all the Baby Showers organized for you and be grateful for the thoughtful presents people will give you and your little one.  

But the most important person in your life you can expect to receive extra love and care from is your husband. Appreciate all his effort and concern in journeying with you and making you feel good about your pregnancy. Expecting a baby also strengthens the bond between a husband and a wife, as you get to learn new things and share hopes and dreams for your little one.  

CONTINUE READING BELOW

Recommended Videos

What other parents are reading

6. Sharing a special bond and connection with your little one before anyone else does
You don't need to wait until you give birth to bond with your baby. Even during your pregnant state, you can already start making your little one feel your love. Nothing beats the joy and wonder of feeling your baby move inside your tummy. Savor those first kicks and turns as you witness these developments within you. Talking and singing to your baby inside seals that special bond between the two of you even before anyone else.

7. Experiencing first-hand the miracle of life
Bringing a child into this world is truly a miracle. Not everyone is blessed and privileged to experience the opportunity to take part in this wonderful gift. Having a life grow inside of you is one experience you can cherish and treasure for the rest of your life.   

Every pregnancy is different. It can sometimes be so frustrating and exhausting that some women may think, "never again". But no matter how challenging it may be, being pregnant is a temporary yet important moment we can delight in if we will focus on its amazing benefits. Once it's done, we will never get those moments back. The joy of anticipating new life during our pregnancy journey will always remind us that all the sacrifice is definitely worth it. 

 

Celebrate your pregnancy milestones!


Enter your details below and receive weekly email guides on your baby's weight and height in cute illustration of Filipino fruits. PLUS get helpful tips from experts, freebies and more!

You're almost there! Check your inbox.


We sent a verification email. Can't find it? Check your spam, junk, and promotions folder.
Trending in Summit Network