9 Outdated Labor and Childbirth Practices

Knowing these can help you make a more informed birth plan with your doctor.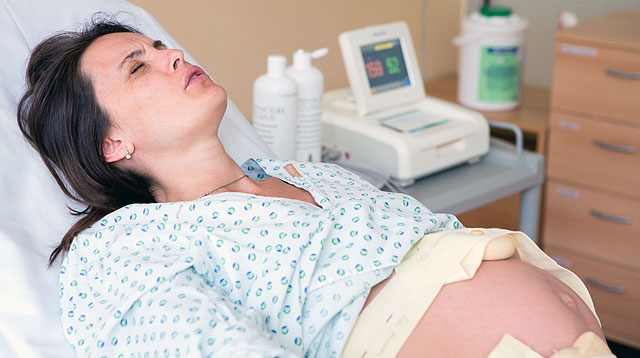 Women today are taking charge of their birth experience like never before. Many now know that it's important they have doctors who will help them make decisions about their birth plans and respect their wishes, from few medical interventions to Unang Yakap protocols.

Some women now have a birth plan ready after discussing it with their doctor as soon as they enter their third trimester. Preggos now have options, such as setting up mood lighting and music in the delivery room or birthing suite. You may not get everything you want (it depends on your doctor, birth hospital, and let us not forget budget), and not everything may go as planned, but it's a testament to how childbirth as evolved.

If you're drawing up your birth plan now, it's important to be aware of outdated labor and birth protocols that have been changed or modified.  

1. What does full-term pregnancy mean? 
Thirty-seven (37) weeks used to be considered full-term pregnancy. Today, a full-term pregnancy is when a pregnant woman has completed at least 39 full weeks of gestation. 

2. When can labor be induced? 
When a woman's pregnancy developed complications that put the mom and the baby at risk, then delivering earlier than 39 weeks is okay. However, if everything is going well, there's no need to induce labor early. The American College of Obstetricians and Gynecologists (ACOG) recommends that doctors wait until the 41st week of gestation before scheduling an induction of labor. 

3. Is food or liquid still not allowed during labor?
It used to be that preggos were only allowed to munch on ice chips and nothing more while in labor. This is because of the risk of aspiration in case the pregnant woman needs a C-section. Today, though, having a C-section means getting an epidural or spinal block, so doctors have allowed preggos to drink clear liquids or sometimes have a light snack to provide temporary boosts of energy. 

ADVERTISEMENT - CONTINUE READING BELOW

What other parents are reading

4. How mobile can a pregnant woman be during labor? 
A decade ago, women in labor laid down on the hospital bed, strapped into fetal monitors. No wonder labor was so painful. Today, moms are encouraged to carefully walk around or get into positions that help ease labor pains and help labor progress faster. 

5. Can "slow labor" be hurried? 
Barring any threats to the health of the pregnant woman and her unborn baby, doctors are recommended to let labor progress at its own pace. The World Health Organization (WHO) issued new recommendations that acknowledged every pregnancy is unique and so is childbirth. A slower cervix dilation rate alone should not be a routine indication to accelerate labor, expedite birth, or deliver the baby via a C-section. 


6. Can anyone be allowed in the delivery room? 
According to WHO recommendations, every pregnant woman is allowed her choice of companion to be by her side and support her during labor. Some local hospitals, however, require certification that a pregnant woman's labor companion has gone through a birthing class before being permitted in the delivery room. It is best to clarify with your hospital.

What other parents are reading

7. Can anyone ask for an episiotomy?
ACOG recommends that doctors should hold off on labor interventions like episiotomy unless it's needed. An episiotomy is a surgical cut at the woman's the perineum area (between the vagina and the anus) to widen the birth canal and let the baby pass through quickly. Episiotomies are now discouraged, though some doctors still practice it routinely. An episiotomy may be necessary when your doctor needs to deliver the baby quickly, but they're not routine anymore. Research has shown that surgical incisions take longer to heal than natural tears.

CONTINUE READING BELOW

Recommended Videos

8. Does a CS delivery mean it will be a C-section for the next childbirth?
It's not automatically a given anymore that women who had given birth via CS will automatically do so for their next child. Doctors have allowed women who've had a C-section to attempt a vaginal birth after a C-section (VBAC). Some conditions need to be met first (e.g., it's not an emergency CS or it's been more than two years since) to ensure you and your baby's safety. Discuss with your doctor if you can be a VBAC candidate. 


9. How long before the umbilical cord is clamped? 
Delaying cord clamping for at least 30 to 60 seconds, or for two minutes max, for all newborns is the new recommendation by ACOG. Blood from the placenta and the umbilical cord has been proven to contain essential nutrients and antibodies, so letting the umbilical cord continue to pump blood has been shown to be beneficial for baby. It can also help save a preemie baby's life. 

What other parents are reading

Celebrate your pregnancy milestones!


Enter your details below and receive weekly email guides on your baby's weight and height in cute illustration of Filipino fruits. PLUS get helpful tips from experts, freebies and more!

You're almost there! Check your inbox.


We sent a verification email. Can't find it? Check your spam, junk, and promotions folder.
Trending in Summit Network