9 Conditions You Must NOT Have If You Want a Water Birth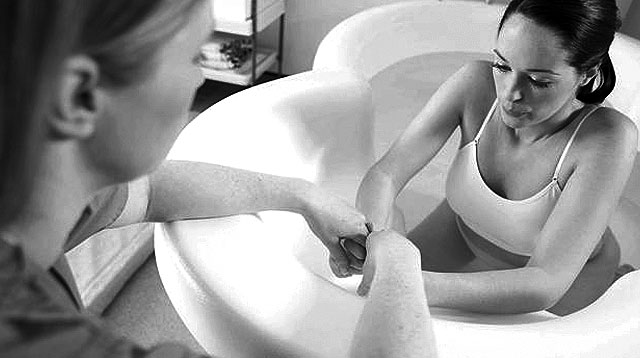 Water births are becoming more and more popular for moms who opt to give birth the natural way. As those who have gone through it attest, it is beautiful and empowering, but certain conditions need to be met to have a successful. One mom thought her pregnancy had all the prerequisites, but she was horribly misinformed.   

In 2011, Amy Benton decided on water birth, a choice she made after being told by midwives at Legacy Emanuel Medical Center, in Oregon, Portland that her case was ideal and "even more safe" for a water birth, as the family's lawyer Rich Rogers told Oregon Live. But Amy's case was far from ideal: she had a high-risk pregnancy and her baby's fetal heart rate was erratic when she was admitted in the North Portland hospital to give birth.

But the midwives failed to monitor the baby's heart rate, and as a result, his brain was deprived of oxygen and blood for 15 minutes. Baby Luca was diagnosed with birth-induced cerebral palsy, a condition that could have been prevented by performing an emergency C-section. Now 4 years old, he is unable to walk or talk; he smiles when his name is called, but it's difficult to say how much he understands of the world. 

Recently, Amy's family was awarded a US$13-million settlement from the botched water-birth procedure.



What other parents are reading
Pros and cons of water birth
In a 2014 study published in the journal Pediatrics, the American Academy of Pediatrics (AAP) Committee on Fetus and Newborn and the American College of Obstetricians and Gynecologists (ACOG) Committee on Obstetrics Practice found that immersion in water during the first stages of labor helps the mom-to-be feel more relaxed and in control of the birth, which may result in a shorter labor period and little to no pain medications required. However, it's also associated with higher risks of infection for both mom and baby (when babies take a breath under water), issues with the newborn's body temperature regulation, and the possibility of umbilical cord ruptures which can lead to hemorrhaging and shock.
ADVERTISEMENT - CONTINUE READING BELOW
Earlier this year, though, a study on midwife-assisted water births in the U.S. published in the Journal of Midwifery and Women's Health found that water birth babies are no more likely to have low Apgar scores, or require transfer to the hospital after birth, or be hospitalized in their first six weeks of life than newborns who were not born in water.
What other parents are reading
Is water birth for you?
Water birth is a safe alternative for low-risk pregnancies. When making your birth plan, talk to your doctor 9 or doula and discuss your options. If you're thinking of having a water birth, make sure you are a candidate. According to the American Pregnancy Association, the cases below are NOT ideal for water birth:
if your baby is breech

if you have been diagnosed with excessive bleeding and maternal infection

if you are having multiples

if you're giving birth pre-term, two weeks or more before your actual due date

if meconium or baby's first poop from inside the womb is more than the normal amount; this is to prevent infection

if you have toxemia, preeclampsia, gestational diabetes, or any other pregnancy complications

if you've had a previous difficult birth or delivery

if you've previously given birth via C-section

if you have hypertension, diabetes, or herpes (which spreads easily in the water)
Having access to an anesthesiologist, an operating room, and postpartum medication are also crucial if you're thinking of having a water birth. There are still only a few hospitals and birthing institutions in the Philippines that support a water birth, so it is important to know everything you can about it. (Note that some cities do not allow home births in the interest of the safety of both the mother and child.) Your next best option are birthing places that are equipped with these kinds of facilities, or better yet, choose a hospital that is equipped for a water birth.

Trending in Summit Network