Postpartum Skin Care: How to Deal With Scars, Dark Spots and More

How to deal with seven afterbirth skin woes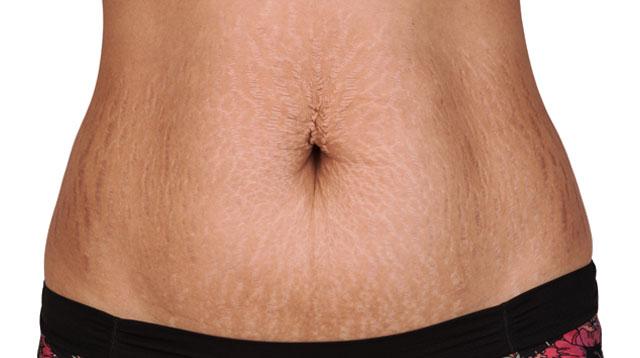 Skin changes are a few of the most common and visible changes that come with pregnancy. Blame it on the hormones, sure, but we mostly ignore it since the trade off -- your little bundle of joy -- is so much worth any zit, dark spot, or stretch mark. 

But after giving birth, your skin, just like you and the rest of your body, will still undergo a few more changes before it settles into its new normal. Here are the most common skin concerns of new moms and can be done about it. 

The extra loose skin...
After getting stretched for nine months, it might take your skin longer to regain its strength and elasticity. Even if you've successfully gotten rid of your baby pouch, having extra loose skin on your tummy is normal especially for women who have been pregnant more than once. It also depends on how much weight you've gained, your genes, and the physical activity you put in before and after pregnancy.

OB-gyn Dr. Michele Hakakha, co-author of Expecting 411: The Insider's Guide to Pregnancy and Childbirth, explains most of the time the skin will go back to the way it was over the next few months. Eating a healthy diet of protein and fats and keeping hydrated can help rebuild collagen. A "slow but sure" approach to exercising the abdominal muscles also helps shrink the skin with your tummy. However, there are women whose skin just doesn't go back to the way it was no matter what they do. Only consider a tummy tuck (abdominoplasty) if you're done having kids. 

ADVERTISEMENT - CONTINUE READING BELOW

What other parents are reading

Your C-section scar...
Your C-section incision will leave a permanent scar, but there is a chance it can become less visible over the years. "The key to making scars less visible is treating them early," Dr. Debra Jaliman, clinical instructor of dermatology at Mount Sinai School of Medicine, in New York City, shared with Parents. 

Make sure you care for your wound properly. Studies suggest products with onion extract can help realign the skin's collagen and smoothen out scars. Ask your dermatologist for topical medicines that can help improve the scar's appearance.  

If you have stretch marks...
Similar to a C-section scar, stretch marks are permanent "pregnancy scars" that do not go away. The stripes you get on your tummy stretches to accommodate your growing baby, and it will only lighten (from red to white) over time. Again, your best fix is to treat them early.

The active ingredient you should look for if you want your stretch marks to fade away fast is Retin-A. "It builds up collagen, the firming fibers that were broken when the skin was stretched," Dr. Jaliman explained. A product with Retin-A is not recommended for nursing moms though. 

Those dark spots...
The vertical dark line on your tummy will disappear in a few months after you give birth. The good news is the mask of pregnancy or melasma should also fade away. For some women, though, traces of the skin discolorations may remain. The key is to use a generous amount of sun screen (at least SPF 30) daily. If you're on the pill, ask your doctor for a progestin-only pill as estrogen could make it worse.

ADVERTISEMENT - CONTINUE READING BELOW

Recommended Videos

For breastfeeding moms, eating foods with vitamins C, E and A in lower concentration can help brighten and refresh your complexion, according to Holly Sherrard, the Canadian education manager at The International Dermal Institute. New moms who are not nursing can use products containing ingredients like kojic acid, prescription bleaching creams, steroids, and tretinoin. Dermatological procedures such as chemical peels also work. 

What other parents are reading

Treating spider and varicose veins...
Both should improve or even fade away as you lose the pregnancy weight. Some women, however, might need treatment to help get rid of them. 

For spider veins, Sherrard suggested red raspberry extract, a bioflavonoid- and plant hormone-rich ingredient that works to strengthen vessels for breastfeeding women. Applying shea butter and olive or plant oils also help keep the skin soft. Sclerotherapy is an option to treat varicose veins, but you can only do it six months after childbirth. (Read more about treating varicose veins here.)

Managing acne...
Your hormones are still working to get back to their normal levels, so a skin reaction is expected. Women who had acne breakouts during pregnancy can find themselves with blemish-free skin, while those with great skin can experience postpartum acne. Dryness is also another  

A proper skin care regimen is your best bet against postpartum acne. Toronto-based dermatologist Dr. Paul Cohen said products with benzoyl peroxide can help clear up clogged pores, and it is a safe option for nursing moms. (Read more about managing acne here and products that can help here.)

Celebrate your pregnancy milestones!


Enter your details below and receive weekly email guides on your baby's weight and height in cute illustration of Filipino fruits. PLUS get helpful tips from experts, freebies and more!

You're almost there! Check your inbox.


We sent a verification email. Can't find it? Check your spam, junk, and promotions folder.

Trending in Summit Network