Join the next Smart Parenting Giveaway and get a chance to win exciting prizes!
Join Now
A Study Shows How a Home Birth Can Benefit Your Baby

Babies born at home are exposed to more diverse good bacteria early in life, a study showed. And it might prove to be crucial for their health!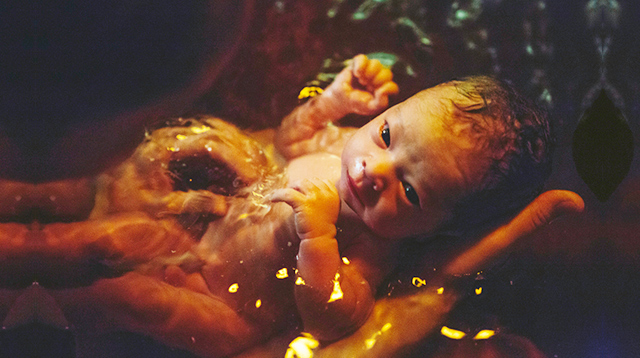 Editor's Note: Medical professionals caution against home birth because of the risks involved. A hospital is the safest setting for childbirth, especially when a life-threatening complication develops, which can happen without warning. In the event a problem occurs during a home birth, the need to transfer the mom and the baby to a hospital means delayed care, which could put both their lives at risk. Women have the right to make an informed decision about where they prefer to deliver, but always consult a doctor to understand the risks.

While medical advancements have helped a lot of women become mothers, there are still women who give birth without the medical innovations in human reproduction and childbirth available today. And according to a new study, giving birth outside of the hospital setting may be good for your child health. It has to do with germs and bacteria, well, the good ones.

ADVERTISEMENT - CONTINUE READING BELOW

The study is small with only 35 pairs of mom and babies participating, and the researchers observed the participants for just a month after birth. But the results were interesting.

Throughout the month, the researchers periodically collected vaginal swab and feces samples from the mom, along with poop samples from the babies. Among the 35 babies, 14 were delivered at home, while 21 were delivered in a hospital, but midwives assisted all births. All of the babies were delivered vaginally without medical interventions, had skin-to-skin contact, and were exclusively breastfed since birth.

The study, published in Scientific Reports, showed the infants born at home had more beneficial bacteria in their gut and feces compared to babies born in hospitals. Good bacteria helps strengthen the developing immune system and metabolism of a baby as he grows.

Senior author Maria Gloria Dominguez-Bello, a professor in Rutgers University-New Brunswick's Department of Biochemistry and Microbiology and Department of Anthropology, said in a news release, "The reasons for the differences between infants born at home versus in hospitals are not known, but we speculate that common hospital interventions like early infant bathing and antibiotic eye prophylaxis or environmental factors – like the aseptic environment of the hospital – may be involved."

ADVERTISEMENT - CONTINUE READING BELOW

As soon as an infant comes out of his mother's womb, he instantly becomes a magnet for microbes, including trillions of bacteria, fungi, and viruses. The mere fact that a baby passed through a mother's birth canal, the little one is already exposed to bacteria. These make up the human microbiome.

Bacteria that reside in the gut, in particular, are believed to play a crucial role in digestion, metabolism, and the immune system. The more diverse a human's microbiome is, the better. It's like having a more complete arsenal to fight off bacteria and viruses that cause illnesses. It's also similar to letting a young child play outdoors so he can be exposed to naturally good bacteria from the environment.

That said, experts are still trying to uncover how the gut bacteria and the human microbiome works. While a home birth may benefit your baby on the microbiome front, the reality is that not all pregnant women can give birth outside of the hospital setting.

ADVERTISEMENT - CONTINUE READING BELOW

If you want to do a home birth, you need to decide at the soonest possible time so you can discuss it with your doctor. Mention it already during your first prenatal (or pre-conception) visit that you're considering it. This way, you can have your doctor's guidance. As your pregnancy progresses, he can better asses if you can give birth outside the hospital without endangering yourself or your baby.

There have been many successful and smooth home births, but there are risks involved. Some women who insist on a home birth should know the risks, and the doctors or midwives should be prepared to handle any emergency that may occur. Some choose a birthing home that's near a hospital or one that is equipped to conduct an emergency C-section just in case you need it.

This article was updated on June 14, 2019, at 9:41 p.m. to add the Editor's Note. 

More from Smart Parenting