Natural or C-Section: Moms-To-Be Spill Their Birth Plans

Find out how preggo moms wish to give birth to their babies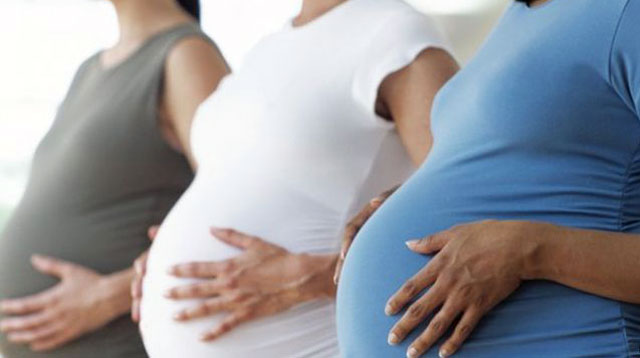 Photo from bbc.co.uk

If you could deliver whichever way you wanted, how would you choose to welcome your baby into the world?

That was the question we asked moms-to be—and we gathered some interesting answers. Most moms, 34 percent, wanted natural delivery with pain-management assistance. A close second was all-natural delivery with 31 percent of moms opting for it, and only a few moms, eight percent, opted for surgery.




Opting for a C-section
Over the years, the number of moms who've had an elected C-section has gone up. It was so alarming that the American College of Obstetricians and Gynecologists issued revised guidelines for performing C-sections. In 2013, it revised its definition of a "full term" pregnancy, now 39 to 40 weeks, when in the past 37 weeks was already considered full term. And while moms could request for an elective C-section, meaning they could have no medical reason for the surgery, it's strongly discouraged.

"I'm so scared of the pain," says first-time mom-to-be Melanie Cortez, who's currently 25 weeks pregnant. "My friends told me na sobrang sakit mag-labor. Most of them ended up having a C-section anyway, so I'm thinking of saving myself the agony of having to go through that," she says.

Melanie is not alone. Most moms we surveyed who are considering delivery via C-section do so out of fear. However, they are still not set. "My doctor said it's a major surgery so there are a lot of risks. Also, recovering from a C-section can be more troublesome, so I'm still trying to arrange that. I haven't made it final yet. My doctor is still trying to discourage me," Melanie relates.

ADVERTISEMENT - CONTINUE READING BELOW

Some who gave birth via C-section prior to their current pregnancy felt like they didn't have a choice. Cris Pares, 23 weeks preggo and mom to a toddler, explains, "Much as I want to have a VBAC (vaginal birth after a C-section), my OB says it's not likely to happen considering it's only been a little over a year since I've given birth to my older child." She says she would've wanted a vaginal birth as she's barely been able to breastfeed her firstborn since she was still recuperating from the surgery.

Related: "Is Normal Delivery Possible After A C-section?"

 

Choosing to go natural
Natural birth has long been tried and tested. Back in the day, mothers-to-be didn't have the luxury of choosing their birth plan, yet they survived the pains of childbirth. That's also the reason why birth-classes that teach Lamaze are still ongoing to this day. The rising popularity of home births and water births are also proof that giving birth naturally will never go out of fashion.

Most of the moms surveyed wanted a natural birth because "that's how it's supposed to be." Mom-to-be Tia Marquez shares, "It's my first time and I want to give birth as naturally as possible. My mom did it, so I can, too. God made our bodies to survive this—only women can give birth. Plus, it's much cheaper!" It's true, a natural birth is less expensive compared to a C-section or pain-assisted delivery.

CONTINUE READING BELOW

Recommended Videos

Indeed, a natural vaginal birth is the option that poses the least risk to mother and child. "There are so many advantages to natural birth," says Karla Suarez, 37 weeks pregnant with her third child. "The passage of the baby through your vagina gives him more protection to help him adjust to the real world. It's also less stressful for the child—because it's the natural way he knows how to come out. You just have to trust that your body can do it. Take your mind off the pain," she adds.

 

Settling for middle ground
Moms-to-be who are afraid of labor pains but don't want to be cut open have found their compromise: vaginal birth, but with anesthesia or pain-assisted delivery. Studies have also shown that induced labor at full term has its advantages.

First-time mom-to-be Peachy Cano says it's her first choice. "My doctor says we should try for natural birth without medication first, which I agreed to. Kasi kailangan daw na makaramdam pa rin ako ng pain para mai-ire ko 'yung baby," she relates. She's quite set on giving birth naturally because she doesn't want a scar on her belly.

Jill Rosario, currently 36 weeks pregnant with her second baby, says, "My first delivery, I only had general anesthesia after my baby had come out. So it's mainly for the cleaning and stitches, I guess. It's painful, yes, but not that painful. You just have to do what you need to do for your baby—and for you, because vaginal birth, whether with anesthesia or not, is really better for your body, too." 

ADVERTISEMENT - CONTINUE READING BELOW

Related: "Sedation During Labor: Understanding Your Choices"

 

As with all choices, each mom needs to make an informed choice. Discuss it with your doctor, because every pregnancy is different. Also, pregnant moms need to keep in mind that while you have an ideal birth plan, you have to be open to change. You have to trust that if and when complications arise, your doctor and your family will decide with you and your baby's best interests in mind. As long as you and the baby are healthy, then all is good. 




Trending in Summit Network