Why Is My Labor Taking Too Long? 3 Things To Know About Prolonged Labor

Prolonged labor can go on as long as you and your baby are in no danger.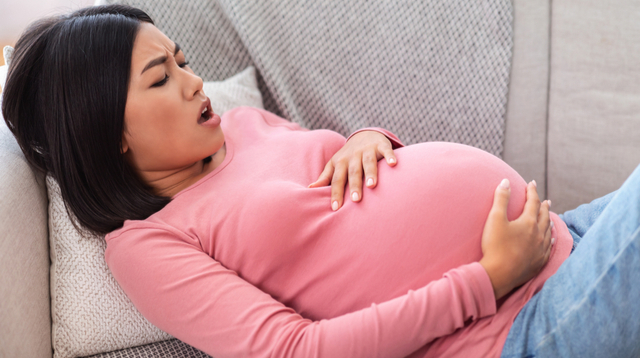 Finally! Ater nine months of waiting and carrying that precious life inside you, it's now time for you to welcome your bundle of joy into the world.

At this point, you probably can't wait to finally hold that fragile, wonderful being in your arms. As the time of your labor comes closer, you're also probably feeling mixed emotions. You're excited to meet your baby but you're also feeling anxious of the things that can happen.

The arrival of your little one (and the way he comes out) depends on a number of factors, including how fast your labor happens. If it fails to progress, it is often referred to as "prolonged labor."

What is considered prolonged labor?

Prolonged labor, which can also be referred to as "failure to progress," is when delivery takes about an approximate time of 20 hours or more if it's your first time giving birth. It could also take about an approximate time of 14 hours or more for succeeding pregnancies. If you are about to deliver twins or multiples, and the labor lasts for about 16 hours or more, it is already considered as a prolonged labor.

Prolonged labor happens due to different reasons. It can happen if your baby is large and can't pass through your birth canal, or it can also be that the birth canal is not big enough for your baby to move through. Another reason is baby's abnormal position, which normally is supposed to be head-down facing your back. It can also be affected by Or it can also depend on how weak the contractions you're experiencing.

ADVERTISEMENT - CONTINUE READING BELOW

Undergoing a prolonged labor can be emotionally and physically draining, but rest assured that should you undergo in such situation, your doctor and your nurse will monitor you and your baby closely so that nothing can go wrong.

If the labor is progressing slowly, your doctor may advise you to rest for a while and may give you a medicine to help you relax and relieve your labor pains.

However, if your baby is in the birth canal already but can't move through it further, your doctor may use special tools in order to pull out your baby through your vagina. These tools are called forceps or a vacuum device. If your baby is too big to move through the birth canal, you will need to undergo cesarean section.

What are the effects of prolonged labor?

With your labor's failure to progress, you have a high chance of going through a cesarean or C-section. Prolonged labor also poses different risks not just for you but your precious baby as well.

If your labor takes too long, it may cause fetal distress due to the low oxygen levels, making it hard for your baby to breathe. It can also cause an abnormal heart rhythm, surfacing of abnormal substances in your baby's amniotic fluid, and it can cause a uterine infection.

As for you, mommy, you are at risk of having intrauterine infection, postpartum infection, postpartum hemorrhage, and you can develop trauma and injuries in your maternal birth passage, which is your cervical tears, vaginal wall tears.

CONTINUE READING BELOW

Recommended Videos

How long is it safe to be in labor?

Each woman's pregnancy journey is different, including labor and delivery. The average time to be in labor is around five to seven hours if you're a first-time mom, and a few hours shorter if you have been in a subsequent delivery.

However, as mentioned, pregnancy differs from one another, and labor time can vary as well. Prolonged labor can go on as long as you and your baby are in no danger. As much as possible, doctors only perform a cesarean section when needed.

Feeling the "jitters" can't be helped when on your last stretch of pregnancy. But as much as possible, learn to manage your fears, calm your nerves, and relax. For any concerns, always consult with your doctor.

What are the types of normal labor? Click here to learn more.

Celebrate your pregnancy milestones!


Enter your details below and receive weekly email guides on your baby's weight and height in cute illustration of Filipino fruits. PLUS get helpful tips from experts, freebies and more!

You're almost there! Check your inbox.


We sent a verification email. Can't find it? Check your spam, junk, and promotions folder.

Trending in Summit Network