Sex After Giving Birth: 3 Tips to Resuming Intimacy

How do you prepare yourself for intimacy after baby?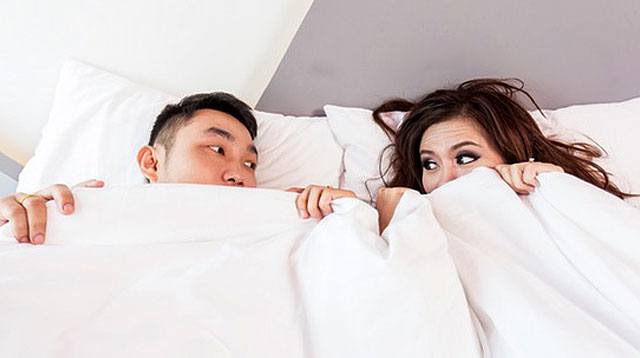 Giving birth is such a wondrous experience. It is also one that demands so much of a woman, be it physically, mentally or emotionally, because she has to undergo all the stresses, aches and pains, and hormone fluctuations that giving birth entails. Then there is the adjustment to being a mom to a new baby; and then after that a million other things to think about and adjust to once again!  

With everything that is going on with the new baby and just trying to get back to her old self again, sex is one of the last things on the minds of many new moms. Granted that it is a very important part of a healthy relationship with one's partner, having sex after giving birth can be an unappealing, if not downright scary thing. Given time though and a lot of understanding, sex after giving birth can become richer and even more meaningful after the baby is born.

Most medical practitioners suggest a minimum of 6 weeks after giving birth before a woman can resume a sexual relationship with her partner. This is to prevent any infection or injury to the woman while her body is slowly healing and going back to its pre-pregnancy state. For many women though, 6 weeks may not be enough, and they may find that they need more time before they are comfortable with having sex again.

What other parents are reading
Pain and discomfort are real fears for women especially if they had an episiotomy or tearing during childbirth. C-Section wound soreness and pain can also last for quite some time after giving birth, causing not only some aching but a lack of mobility and flexibility. Another reason would be the prolonged period of bleeding (lochia) that women experience after giving birth. Other reasons could be a lack of drive due to a drop in hormone levels, physical exhaustion from lack of sleep and adjusting to having a new baby, or even post partum depression.  
ADVERTISEMENT - CONTINUE READING BELOW
It is because of these reasons, among others, that a woman would be wary to get back to having an active sexual and intimate relationship with her partner. This does not mean though that intimacy should be lost during this time.  
In preparation for the resumption of a sexual relationship with one's partner after giving birth, here are some ideas

1. Focus on yourself.
A woman needs time to heal, and get to know herself again after giving birth. Doing 'me' activities can definitely help. Getting a massage or a pampering session are great activities to get into. Going on walks or taking meditation or yoga classes are also great.


2. Ease into intimacy.
At first it may be very difficult to open up again and share one's self with her partner. This is completely understandable. For the time being, find other forms of intimacy and start there. You could begin with a few minutes of just talking and holding hands as a couple, or maybe start with a soothing backrub or a sweet smooch session. Whatever is comfortable to do at the moment, do it; slowly, things will get back on track.
What other parents are reading
3. Make time for "we" time.
It may be difficult, with all the new schedules and activities that come with the new baby, but taking care of you as a couple should be one of the top priorities, too. Ask a relative or friend to help out so you could have a few hours as a couple to date and focus on being a 'we'. Reconnecting will help remind you of your love and affection and slowly re-ignite sexual intimacy.

Both partners have to be open and vocal about how they feel about resuming a sexual relationship and how fast or how slow they want to take the steps towards this. Husbands and partners should also be as supportive and understanding as possible during this process and find ways to really help out with the new baby to allow more time for the woman to heal. Find other ways to convey affection and intimacy during the weeks after giving birth. What is important is that both partners still feel loved and wanted and appreciated.
CONTINUE READING BELOW
Recommended Videos
What other parents are reading

Trending in Summit Network