Mom Believed the Opinions on Her Facebook Group. She Gave Birth to a Stillborn Baby

The Facebook group didn't believe in medical help.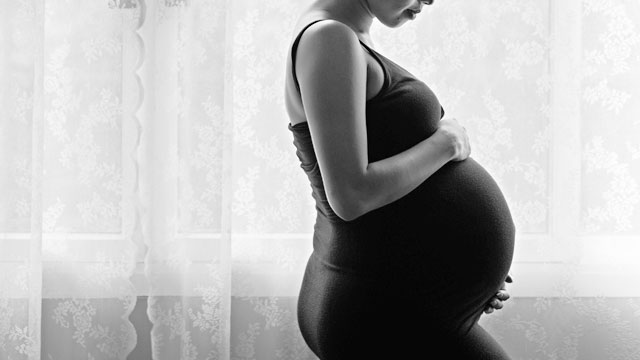 The Philippines is no stranger to home births — back in the day, women would give birth in their homes with the help of traditional birth assistants. Now we have licensed and skilled midwives as well as doulas who can assist in the safe delivery of babies at home.

Though it's still more common to give birth in hospitals or lying-in clinics, more and more women are making empowered choices when it comes to their pregnancy. Today's moms not only have easier access to information, but they are also very good researchers — they want to cover all their bases so they can make informed decisions. Unfortunately, being informed and being in control of your choices does not always end on a happy note, as one mom's story of delivering a stillborn after attempting an unassisted childbirth shows us.

Lisa (not her real name) from California, USA was convinced "free birth" was for her after stumbling across a free birthing page on Instagram, The Daily Beast reports.

What other parents are reading

Free birth is a recent, radical movement abroad where moms intentionally give birth outside the hospital without any assistance from a doctor, doula or midwife. It also means there are no ultrasounds, scans, or tests. According to The Daily Beast, freebirthers see childbirth as a miracle and not a medical emergency. Doctors don't need to deliver babies — it's a woman who gives birth to them, and she can certainly do it with just the help of her husband.

After making her choice, Lisa joined the now-deactivated Facebook group called Free Birth Society, an online community of 6,200 women who believed in free birth. According to The Daily Beast, Lisa would constantly update the Facebook group especially on the days leading to her due date.

On October 2, she started experiencing irregular contractions. It continued until October 4, coming so frequently that Lisa could barely breathe. "Been in labor for days," she posted on the Facebook group that day, according to The Daily Beast. "Thought I was in transition at 11:30 p.m. but now it's 3 a.m. and it's intensely painful…like I just want to lie down and for the pain to stop for just a second."

ADVERTISEMENT - CONTINUE READING BELOW

What other parents are reading

According to the report, her post was met with encouragement and support from other members. They called her a "warrior woman" and told her to "trust the process." One woman also shared her own experience — she had three days of nonstop contractions before her baby was born. "You're a legend. It will happen," the woman wrote.

Surprisingly, not one member advised her to seek for medical help. According to The Daily Beast, though members of the group rejoiced in each other's pregnancies and answered each other's questions, they subscribed to a strict code of conduct: "Comments encouraging other members to seek treatment, or questioning a woman's autonomy in any way, would quickly be deleted."

Three days later, Lisa's water broke, but the liquid that streamed down her legs had an odd color and it did not smell so good. "Her stomach was aching and her bladder distended from being unable to urinate for days," The Daily Beast writes. Finally, she decided to go to the hospital.

What other parents are reading

Lisa tells The Daily Beast that her memories from the hospital are hazy. She says the doctors admitted her right away and used a doppler to check for her baby's heartbeat. There was none.

According to The Daily Beast, Lisa remembers the doctor told her to start pushing right away and she did so for three hours with no progress. The doctor came back with a vacuum and ordered her to push, then called for an anesthesiologist to knock her out. Lisa remembered screaming and being in a lot of pain. She heard her husband say that the baby's head was coming out before she blacked out from the intense pain.

CONTINUE READING BELOW

Recommended Videos

"When I woke up I was covered in blood and so was everyone else," she said. "And it was so quiet there."

Her daughter, Journey Moon, was stillborn at 42 weeks after six days of labor. Lisa said on a post in Free Birth Society that "she passed [away] due to a massive urinary tract infection I had."

What other parents are reading

The American College of Obstetricians and Gynecologist says that mothers have the right to be informed about the risks of home births. They are associated with a more than twofold increased risk of perinatal death and threefold increased risk of neonatal seizures or serious neurologic dysfunction. There have been many cases of successful births outside the hospital, but they come with the help of midwives and doulas.

If you're pregnant and planning to join Facebook groups to help you get insight on particular topics, always remember to proceed with caution. Yes, Facebook groups can be extremely helpful and offer much needed emotional support, but you shouldn't rely on similar experiences, hearsay, or opinions to reassure you of you and your baby's health. (On our Facebook group Smart Parenting Village, we always advise mothers to seek the opinion of doctors). You have the right to make your own choices, but seek accurate medical information. And always consult a medical professional.

What other parents are reading

Celebrate your pregnancy milestones!


Enter your details below and receive weekly email guides on your baby's weight and height in cute illustration of Filipino fruits. PLUS get helpful tips from experts, freebies and more!

You're almost there! Check your inbox.


We sent a verification email. Can't find it? Check your spam, junk, and promotions folder.
Trending in Summit Network