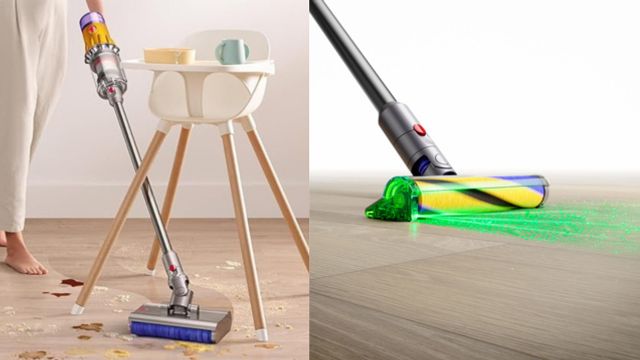 If you said I needed a Dyson in my life because I'm a mom who works and doesn't manage a household staff, I'd reply I could get the same work done with a more affordable price tag. As the Filipina that I am, part of my core belief is that housework should not cost much. Otherwise, you're doing it all wrong.
Take for example washing dishes. Even if it's a task we do thrice a day, just the idea of buying a dishwasher sounds preposterous if not excessive. You're just lazy, many would argue–that's what your favorite dishwashing soap and sponge is for. 
When it comes to cleaning the floors, all you really need is a good broom (only a walis qualifies as good. Just ask your relatives abroad who always ask you to pack one in your luggage) and a mop. Anything beyond that is too much.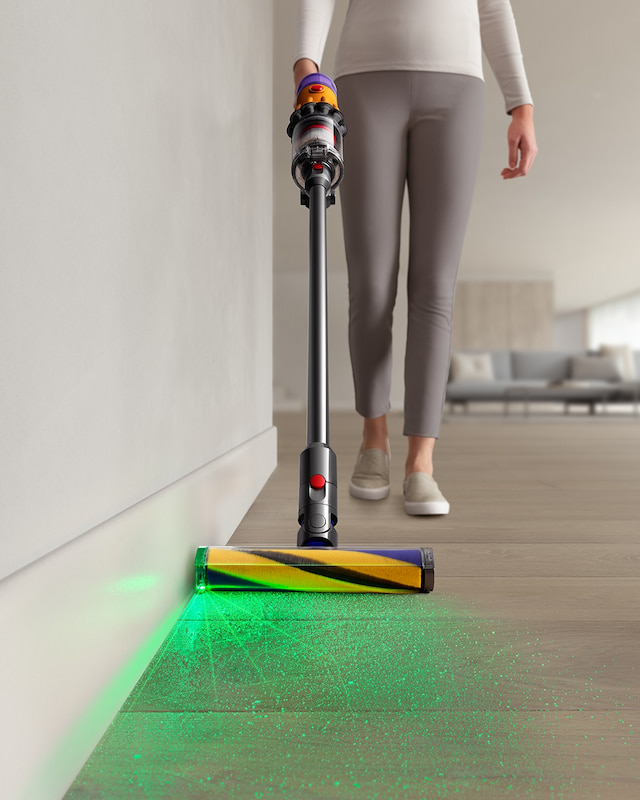 Review : Dyson V12s Detect Slim Submarine Cordless Vacuum Cleaner
That was until the lockdown happened and beautifying one's home became everyone's pet project. I can't say with confidence that this happened to me because my home will testify otherwise, but I still continuously try to improve spaces when I can. One of the investments I made during the lockdown was a vacuum. It wasn't much, just a straightforward vacuum with a cord because I figured–I live in a condominium. There will always be somewhere I can plug my vacuum when I use it. A cordless vacuum just felt indulgent.
I was content with my Shopee-bought vacuum, but years later I also ended up using the good old-fashioned broom and buying a Swiffer to clean our floors.
Not until I was introduced to the Dyson V12s Detect Slim Submarine.
Here's the thing: I told myself I would not love my Dyson.
After all, the walis and my mop works fine. And I have my vacuum. Really, how different could it be? As it turns out, very, very different.
RELATED: Household Heroes: Smart Parenting Awards 2023 Products We Love For The Home Winners
The vacuum review
The Dyson V12S Detect Slim Submarine is the first all-in-one wet and dry cordless vacuum cleaner designed to remove dust, and dry up spills and stains. And as a mother of three, that is just part of my everyday to-do list. When I first tried out the Dyson V12S Detect Slim Submarine at home just a day or two after a cleaner tidied up our unit, I was blown away by its illuminating dust technology which revealed the invisible dust and microscopic particles invisible to the naked eye. I truly thought our home was clean–I had just paid for someone to clean it! But once the light was turned on, I saw all the dust that was just sitting on our floor, begging to be sucked up by the vacuum. It's both addicting and essential: I will now always feel like there must be a light that will reveal to me the true state of my floors when I clean it up.
The Dysons V12S Detect Slim Submarine has also allowed us to switch to a furry carpet–which my kids love–rather than the woven types we used to settle for just because we knew carpet cleaning plus our allergic rhinitis do not go well together. We've also cleaned our couches, and soon we plan to allow our older kids to join us in doing household chores.
Three speeds, Eco, Auto, and Boost, can be adjusted so you can vacuum your floors, your couch, and even your mattress.
I shouldn't be surprised to learn that the power of the Dysons vacuum cannot be imitated. It runs at the speed of 125,000rpm and its LCD screen shows the size and number of particles cleaned. For anyone who thrives on data, something I've learned to love with my job, it makes cleaning doubly satisfying. You literally get numbers that prove you've deep cleaned your space, as if the absence of microparticles under a light are not satisfying enough.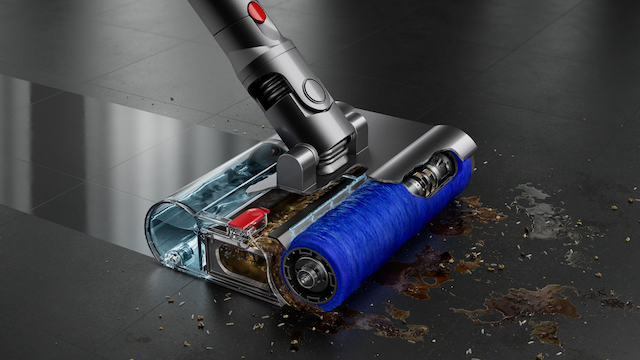 The mop review
I also shouldn't be too impressed, now that it's 2023, that a vacuum and mop can be a single product. But I still am! The Dyson Submarine wet roller dispenses just a the right amount of water to clean up spills, tough stains, and debris and you don't end up with a pile of water that's waiting for an accident. 
For homes with children, it's helpful because you no longer need to ward off kids till the floor is dry, which is especially difficult when you're living in a small space like myself and each square foot is their playground.
I also appreciate that with just one item, I can use it for two tasks. It's perfect for space saving condo-dwellers or minimalist families.
Conclusion
With the Dyson V1S Detect Slim Submarine, the price tag is worth investing in if you want to get good results each time you clean. We often think that a lower price tag is saving us money which is true at face value, but it often comes at the expense of time. And maybe I can argue, we're not even saving monetarily. I thought that by skipping on the big ticket item, I was saving money. But I ended up buying more and more things that I would try and not be entirely content with. And now I have more items taking up precious space at home.
Its ease of use, reliability, and high performance is especially great for parents who would rather spend their time and efforts where it counts: with your kids and your family.
V12 Detect Slim Submarine, P58,900, DYSON, available in One Bonifacio High Street, dyson.ph, and Lazada.
Dyson Demos are located at Greenbelt 5, Podium, One Bonifacio High Street, SM Mall of Asia, and SM Aura.

You can also enjoy free same day delivery in Metro Manila, 2 year warranty for part and labor, straight from Dyson exclusive machines and offers, and 0% interest installment at www.dyson.ph.