10 Postpartum Essentials for the Expectant Mom

We promise they will love you more!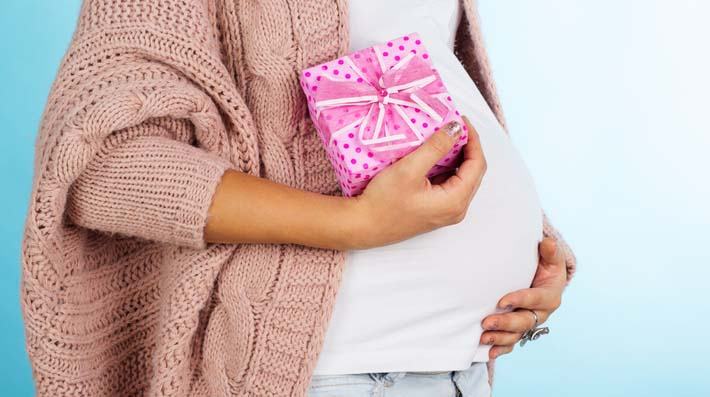 An expecting mom needs to prepare a million things prior to the arrival of their little one. But what do they really need for themselves?

We gathered ten postpartum essentials, especially curated by new moms for moms. With babies all under the age of one, these women tapped into their recent experiences to determine the actual stuff that helped them get their mojo back. Check this list before buying a gift for the preggo in your fam!


Fun Sleepwear

There's no denying that mom will spend a lot of time at home with the baby in the first few weeks after giving birth. Colorful, cheerful clothes can uplift her mood during those early, routinary days. Singapore-based mom Eliza Flores-Genito suggests, "Buy comfortable cotton undies and socks and pajamas with cute designs for good vibes."

Elin has a collection of nursing loungewear of dresses and tops with overlap v-neck lines for easy nursing paired with comfortable cotton shorts or pajamas that come in different feminine prints. These also come in a drawstring pouch, so it's great as a gift. Throw in some socks from Mumuso or Japan Home Center, as well. They are pocket-friendly starting at P50 a pair, and come in a host of super adorable designs.

Elin Nursing Loungewear is available in their website. Price starts at Php795.

ADVERTISEMENT - CONTINUE READING BELOW

What other parents are reading


Marks & Spencer Gift Voucher

Pregnant women can all agree that one of the most annoying things about pregnancy is having to keep changing their bras. Most, if not all, women, go up a size or two due to their increasing levels of estrogen and progesterone, which prepares them for milk production. After giving birth, some women stay larger, some go back to normal, but one thing is for sure, they will need new bras.

New mama Fenelle Victoria found her match at Marks & Spencer. "I'm breastfeeding, and it's such a struggle to find the correct fit. I found the right bra for me at Marks and Spencer."

Give your preggo pal a gift card from this boutique, so she can pick from their selection of maternity and nursing bras. These come in sets of two in basic colors (black, white, nude), with a removable front clasp for easy access when nursing. Of course, they also have sexier options, like a 2-pack full-cup lace lingerie also with a drop-down cup, marrying form and function for breastfeeding mamas.

If all else fails, she can always get cookies or chocolates and there's nothing wrong with that!

Gift vouchers are available in all Marks and Spencer stores and can be loaded with any amount.


Bloom Nursing Pillow

CONTINUE READING BELOW

Recommended Videos



A nursing pillow is a no-brainer gift for a soon-to-be mother. Most women have used this from day one at the hospital. Just make sure she doesn't own one already or she may get stuck with five she doesn't need.

There are plenty of brands that offer these cushions. Mom of two-under-two Rosh Raichandani Mansukhani likes Bloom, in particular. "I have been using this pillow for breastfeeding my baby until now. But at the start, I also used it when my perineal wound was healing." She says it gave her the necessary support and elevation for her baby and made it easier for her to entertain her toddler simultaneously.

As baby grows, these multipurpose C-shaped pillows can also be used for tummy time activities and to prop baby up when he starts sitting up.

Available in Baby Company for Php799.75


Lansinoh HPA Lanolin Nipple Cream

ADVERTISEMENT - CONTINUE READING BELOW

Deemed a must-have by several of our surveyed mommies, nipple cream moisturizes the area, which is a must especially during the first few days of breastfeeding. In the long run, this stuff can also be used to protect baby's skin from drool rash when he starts teething by swiping a thin layer on baby's chin and neck.

New mom Roselle Crisostomo-Montano recommends Lansinoh HPA Lanolin cream. "It works wonders! It has really relieved me from breastfeeding pains."

If you're not able to find this particular product, there are other brands in the market with proven results like Mothercare Nipple Cream and Medela Purelan.

Lansinoh HPA Lanolin Cream is available in Lazada for Php899.

What other parents are reading


Home-cooked Meals

There's nothing like home-cooked meals to help one heal physically and emotionally. But moms in recovery do not always have the capacity or energy to whip up their comfort food.

For Boston-based mom Ivy Peters, the solution lies in planning ahead. "What helped me a lot were the meals I prepared a week before I gave birth. Take-out is great, but not only does the cost add up, but it's also full of stuff that make them tasty, but are not necessarily nutritious."

Offer to cook the expectant mother their favorite, healthy meals, and have these stored in their freezer, ready to reheat and eat when the times comes. They need the right nutrition to get them back on track and knowing they have food in the fridge will be a burden off their back. Handle the ingredients safely while cooking and make sure the meals are stored in clean, sealed, microwaveable containers like Lock and Lock to minimize the chances of spoilage.

Lock and Lock is available in their website. Price starts at Php169.75


Quaker Oats Instant Sachets

ADVERTISEMENT - CONTINUE READING BELOW



All new moms need a healthy diet, especially one that's high in fiber to aid in digestion and ward off threats of constipation or the dreaded hemorrhoids, which unfortunately is experienced by up to 50% off pregnant women.

Breastfeeding mama Joyce Cruz-Chua recommends eating a breakfast superfood: Oatmeal.

Joyce shares, "I suffered constipation days after giving birth, so I switched to a fibrous diet. I have been eating Quaker Oats for breakfast, with milk and fruits to make it tasty. As a bonus, it also boosts my milk supply!"

Quaker Oats Instant Oatmeal with Milk packets are perfect because it comes in just the right serving size for those very sleepy mornings when you want to exert the least energy possible, but still have a hearty, nourishing meal. Any new mother certainly needs this high impact, low effort breakfast option in her pantry.

Available in supermarkets and convenience stores for Php42.


Netflix Subscription

ADVERTISEMENT - CONTINUE READING BELOW



New moms can still Netflix and chill. Redbook even coined a genius term for it: "breast-flixing." For those dead-of-the-night feeds, when baby is mostly asleep, a tired, new mom can certainly indulge in this simple pleasure without feeling mom guilt.

Melbourne-based mother Starr Corpuz-Reyes shares, "Netflix somehow helped me maintain my sanity and kept me company while breastfeeding late at night." Starr also gets to bond with her hubby, while watching their favorite shows.

Offer to sign up an account for your friend and pay for 6-months or a year's worth of subscription fees. Since Netflix gift cards are still unavailable locally, make sure you inform them about the timeframe you're committing to if you have a working budget. Feeling awkward about it? Craft a kitschy handmade card or letter to deliver the pledge in a cute way. Make sure to include the username, password, duration, and even your highly recommended shows. A tip to moms: try starting off with a feel-good movie or reality shows that won't leave you in a cliffhanger, so you keep the urge to binge at bay.

Netflix plans start at Php350/month for the basic option. First month is free.

ADVERTISEMENT - CONTINUE READING BELOW

What other parents are reading

Handheld Mirror A strange gift, perhaps? There's a perfectly logical reason for new moms to have a hand mirror. After giving birth, moms already expect to apply a fair amount of topical cream or the old, reliable guava leaves to expedite their skin's healing process.

Mommy Odessa Andal-Woodnutt suggests the perfect complement to this: a plain old hand mirror. "Basically, you have to see where you're applying," Odessa joshes, referring to one's nether regions, which can't be seen easily no matter how flexible you are. This new mom placed a premium on proper sanitation, using Mediplast gauze pad for cleaning up, sterilized swabs for applying her antibiotic creams, and a hand mirror to make sure application is done accurately.

Amp things up by gifting a pocket mirror with built-in LED lights. After recovery, the mirror will surely find a new home in your friend's nightstand or kikay kit

Buy Goody's handheld mirror online, and the pocket mirror with built-in LED lights at Lazada for Php350.


Human Nature Sunflower Beauty Oil

ADVERTISEMENT - CONTINUE READING BELOW Mommy Vira Mariano's skin care staple is Human Nature's Sunflower Beauty Oil. She has been using this all-natural extract to promote healing in her C-section site.

This cult classic boasts of doing up to 23 body moisturizing miracles, including lightening the appearance of stretch marks, de-puffing tired eyes, and calming skin rashes. It contains vitamins A, D, and E from pure sunflower seed oil.

Considered a holy grail product by many, this is definitely one hardworking item that a woman can use in any stage of her life.

Available at Human Nature for Php174.75.


Earth Mama Angel Baby New Mama Bottom Spray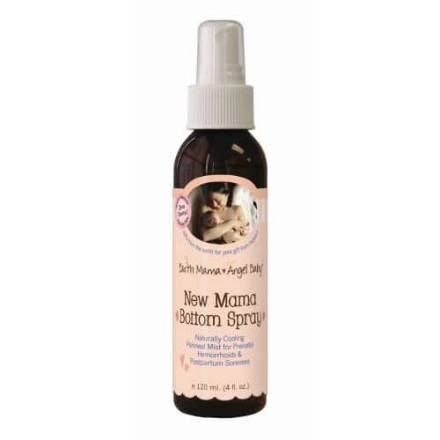 To ease a new mama's worries about doing her business in the bathroom after giving birth, give her Earth Mama Angel Baby New Mama Bottom Spray.

This product helps provide relief from various post-partum discomforts and pains, specifically vaginal swelling, episiotomies, and hemorrhoids. It is made from all-natural ingredients: witch hazel, lavender and peppermint essential oils. With a light, cucumber scent, it is housed in a bottle with an inverted sprayer so it's meant to be used upside down.

This writer highly recommends this cooling mist to manage the inevitable aches and soreness down there. Plus, it smells really fresh!

Available in BabyMama.ph for Php125.



ADVERTISEMENT - CONTINUE READING BELOW
Karla Magno Suguitan, who used to manage various brands from a Spanish high street fashion house to an American cosmetics line, is now a stay-at-home mom to Sophie Ella and wifezilla to John. In her free time, she enjoys watching vlogs, reading books, making grocery lists, and consulting Dr. Google for all things baby.
What other parents are reading

Trending in Summit Network