3 Prepaid Health Cards For Emergencies If You're Looking For An HMO For Your Family

Members of the Smart Parenting Village share their preferred prepaid health cards.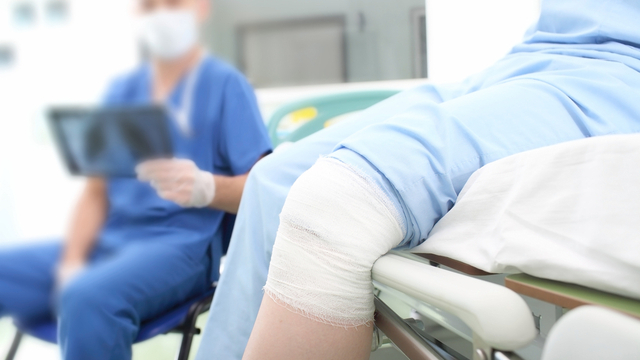 It used to be that having an "HMO card" was possible if you worked for a company that offered it as a benefit. Nowadays, it's more accessible and affordable since HMO companies began offering prepaid health plans.

Prepaid HMO does not require you to be an employee, and it doesn't require paperwork. You can even buy them now on e-commerce sites like Lazada and Shopee.

If you are not ready to commit a quarterly payment, a prepaid health card for emergency care may suit you. You pay and use it only once, but you're covered if you require urgent or emergency care for about a year.

Prepaid health cards for emergency care

Moms of our Facebook group, Smart Parenting Village, shared the three emergency prepaid health cards they use.

Maxicare EReady Platinum

There are several plans under this line of Maxicare, and it really depends on the coverage you want. The baseline is P15,000 on emergency treatment. The platinum one gives you access to six major hospitals: Asian Hospital, Cardinal Santos Medical Center, Makati Medical Center, St. Luke's Medical Center in QC and Taguig, and The Medical City.

What else does Maxicare EReady Platinum cover?

Life-threatening conditions, illnesses, and/or injuries that require immediate medical assistance such as heart attacks, cardiovascular or cerebrovascular accidents, loss of consciousness, and convulsions
Doctor's services for emergency treatment
Emergency room fees
Medicines for immediate relief and treatment
Oxygen, IV fluids, whole blood, and human blood products
Dressings, casts, sutures
X-ray, laboratory, and diagnostic
Initial treatment for animal bites (within 24 hours from the time of the bite; with vaccines included)
24/7 teleconconsult

ADVERTISEMENT - CONTINUE READING BELOW

InLife ER Care All-In 100 Adults

The coverage for this health voucher is up to P100,000. But if you want to ER care for the six major hospitals mentioned above, you'll need to add P700. If you get acute upper respiratory tract infection, amoebiasis, dengue fever, typhoid fever, and UTI, this covers your ER admittance.

What else does InLife ER Care All-In 100 Adults cover?

Doctor's professional fee
Laboratory and diagnostic procedures
Emergency room care
Regular private room accommodations
Medicines as medically necessary in the emergency room and during confinement
Surgery and surgeon's fees when medically necessary
Use of operating room, recovery room, and ICU, as medically necessary
Special treatment modalities as medically required in emergency room care and confinement and are subject to Php 5,000 standard limit.
A hospital cash allowance of Php 1,000 when confined

Philcare ER Shield

This single-use is limited to outpatient emergency care, but it still provides up to P50,000 coverage (six major hospitals not included). It considers acute appendicitis, dehydration from diarrhea or fever, and fractures, among others, as emergency cases. Stroke and preexisting conditions are not covered.

What else does Philcare ER Shield cover?

Special modalities of treatment as medically necessary during ER and subject to P5,000 inner limit
Diagnostic and therapeutic procedures as medically necessary for emergency room care
Hospital emergency care for animal bites except for vaccines

Before you click "add to cart," always read the fine print. For example, many prepaid health cards cover 15 days old to 64 years old like the ones above. But some have specific plans for adults, kids, and senior citizens, which may be worth getting. Also, make sure you know if the plan covers in-patient and outpatient to avoid surprises if you find yourself in the ER.

CONTINUE READING BELOW

Recommended Videos

Another thing: don't wait for a real emergency to happen before buying. These products usually get activated seven to 10 days after purchase. 

Trending in Summit Network