Smart Parenting Awards 2022: Products Dads Love
In 2022, Smart Parenting has actively involved fathers in the parenting conversation. This is evident as Joey Ong, founder of DadBud PH, became the first-ever daddy Editor-At-Large of Smart Parenting, and the creation of the Smart Parenting Dad Squad, composed of dads from all over the country.
One of the silver linings of the COVID-19 pandemic, as one dad said, was that they were able to spend more time at home with their families.
Daddy Jing Ruiz said in a previous article that the pandemic taught him to be more careful about his health, "Because it's not just about me now, I have to be healthy for my family."
Being healthy starts from taking care of not just the physical, but emotional, mental, and spiritual. As Dadbud Joey reminded fathers, "Hoy pare, bawal ka mamatay!" Indeed, self-care is important for dads and moms alike.
For this year's awards, the Smart Parenting Editorial Team, who are moms and daughters, curated these six products that are self-care staples for husbands and dads based on product quality, value for money, and parent recommendation.
Dads and husbands had a large say in the product selection too. However, although the dads somehow took the supermarket tribute role for a while, we know who has the final say on the grocery list.
Here are Smart Parenting's 6 Products Dads Love.
Best self-care products for dads 
Best Cologne: Avon Black Suede Original (Php 735.00)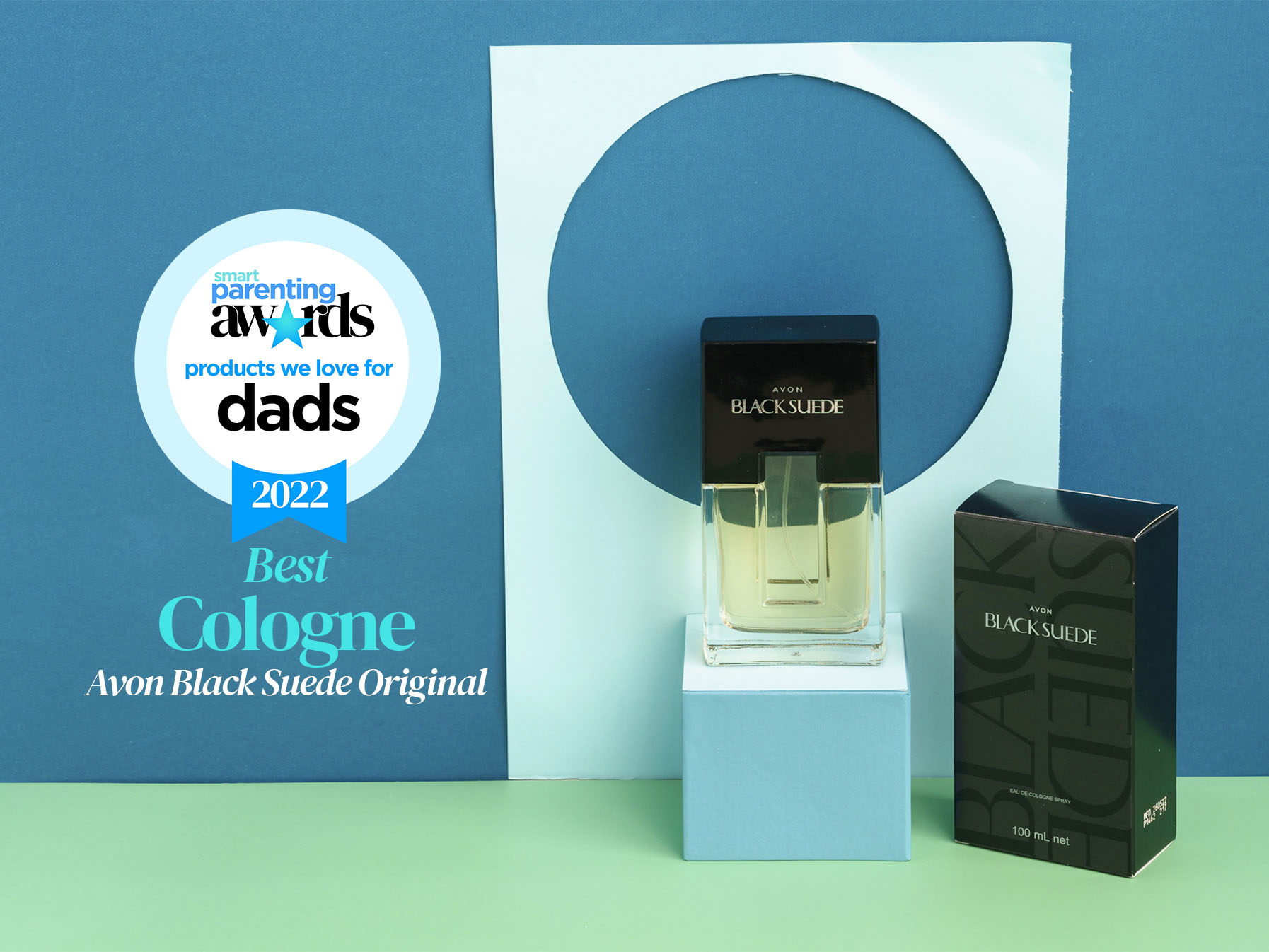 ADVERTISEMENT - CONTINUE READING BELOW
This cologne is an oldie but a goodie. Its new and sleek packaging in itself is a winner. Wait until you get a whiff of its nice and smooth masculine scent, with lemon and bergamot notes, as well as patchouli and cedarwood that makes it cozy at the same time. No wonder dads have made this their signature scent.
Buy it on Shopee, Lazada, or their website
Best Shampoo: Dove Men+Care Shampoo 170mL (Php 170.00)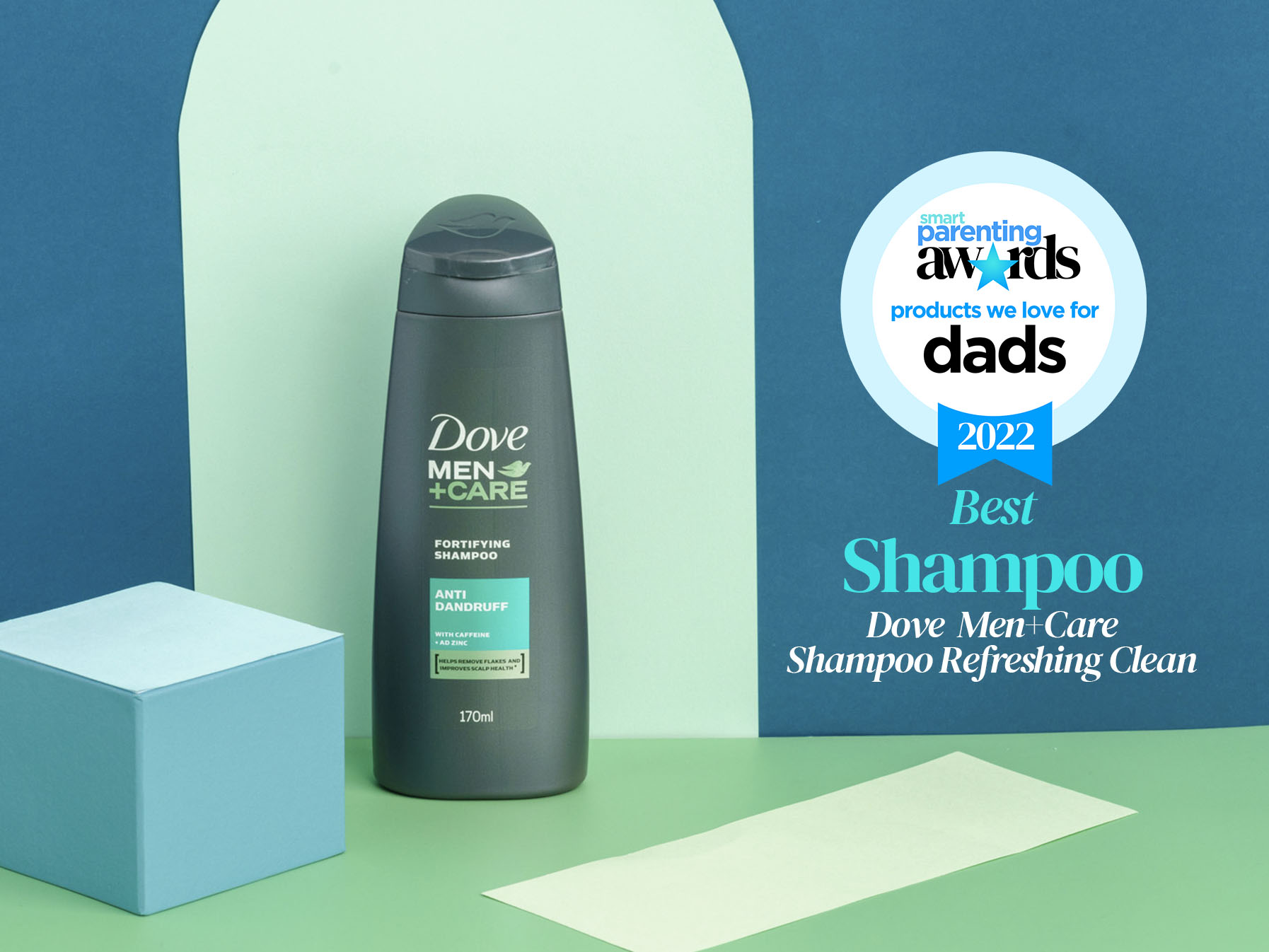 For times when dads have to take a shower more than twice a day, Dove Men+Care keeps your hair clean and protected from hair fall. The refreshing scent stays for hours, making it one of every dad's shower essentials.
Best Facial Wash: Human Nature 2-in-1 Men's Natural Face Wash (Php 109.75)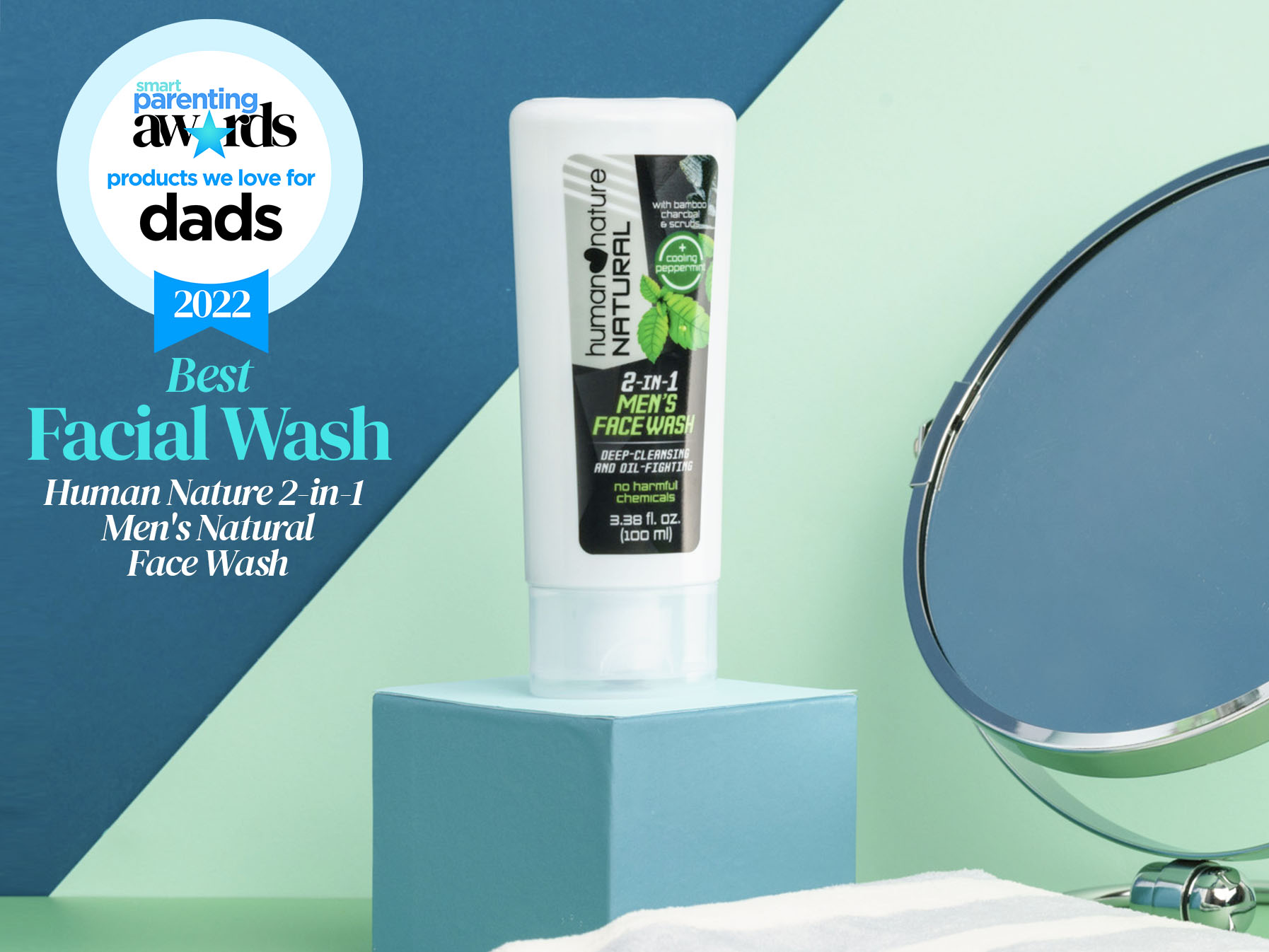 ADVERTISEMENT - CONTINUE READING BELOW
Recommended Videos
The Smart Parenting team recommends this product for dads who have just started their skincare routine. It doesn't just keep your face clean but is also comforted that what they put on your face is made of safe and natural ingredients. Washing the face daily with this product plus exercising is sure to make any dad healthier and toned too.
Buy it on Shopee, Lazada or their website
Best Body Wash: Human Nature 2-in-1 Men's Natural Body Wash and Shampoo (Php 299.75)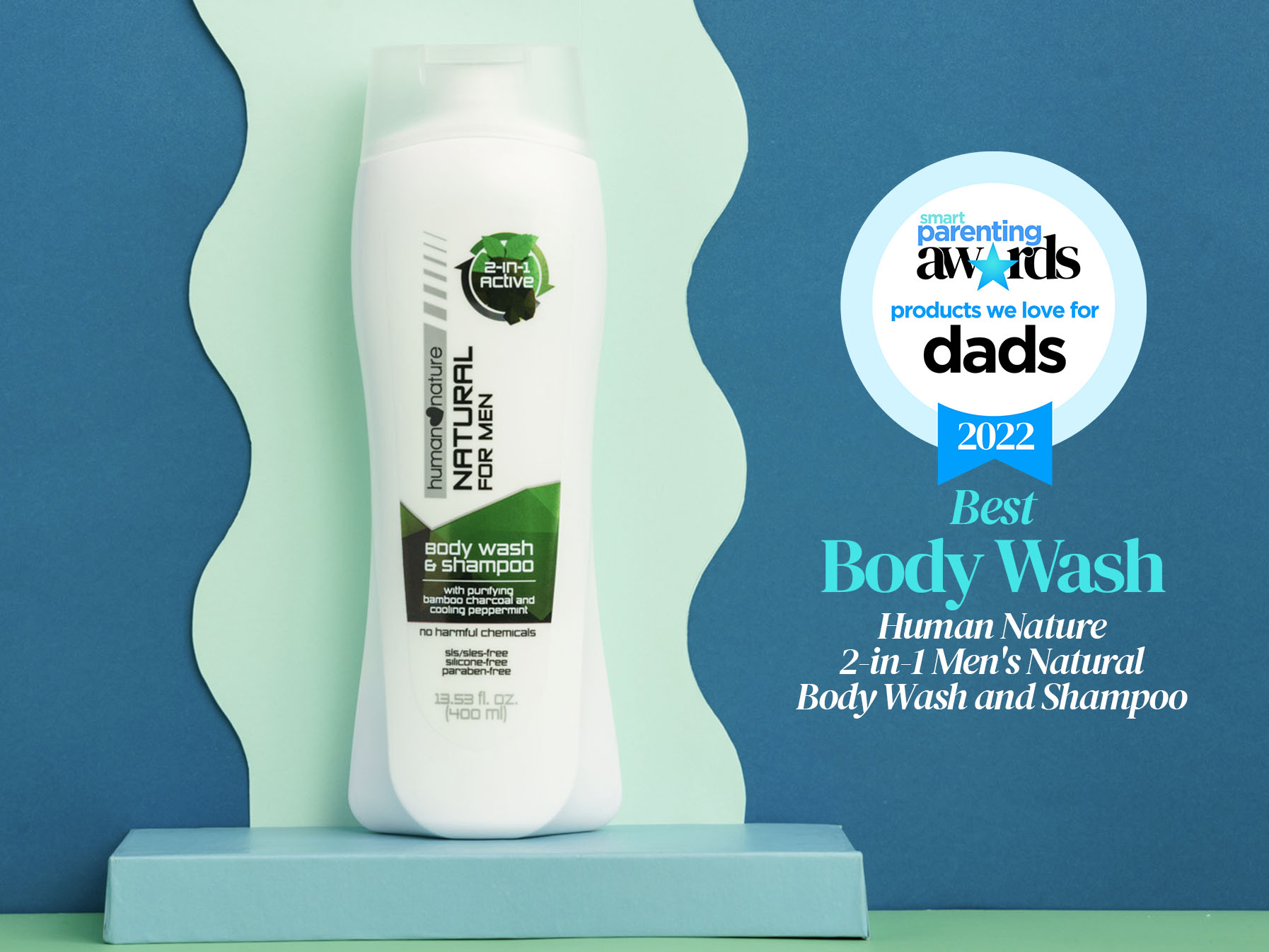 For dads who are now working on-site, a dual-purpose product like this is the best. Shampoo and body wash in one, dads love this product for its simplicity and versatility. It does the job of keeping the skin and hair clean and moisturized. Moms also swear by this product for their teenage boys because it's perfect for their sweaty scalp.
Buy it on Shopee, Lazada, or their website
ADVERTISEMENT - CONTINUE READING BELOW
Best Razor: Gillette Mach 3 Sensitive (Php 424.00)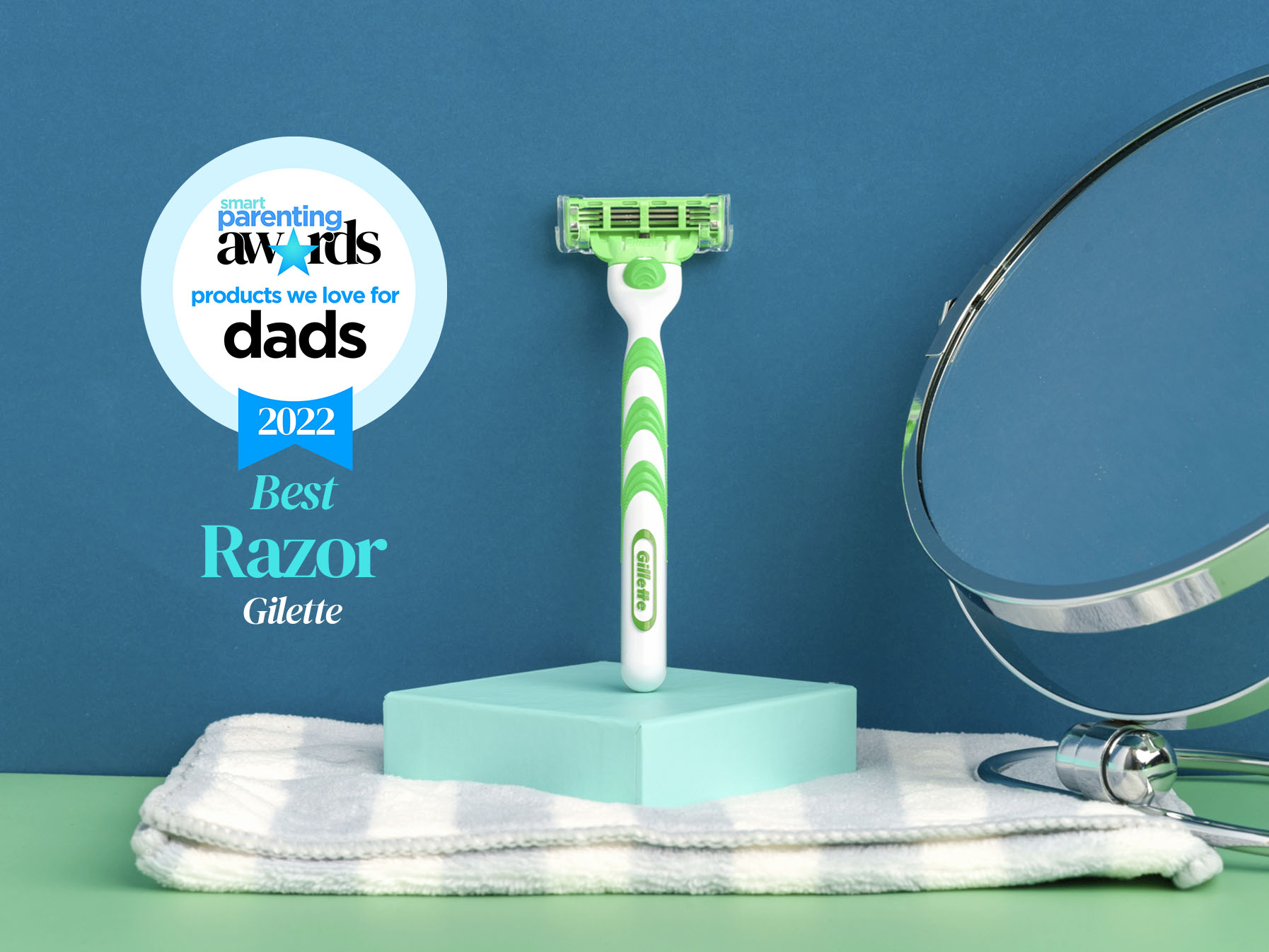 Dads cannot live without a razor. Especially for first-time dads like Cong TV who doesn't want his facial hair to get in the way of kissing Baby Kidlat, this is a must-have. The blades are sharp, but overall, doesn't irritate. The handle grip makes it very light and easy to use too.
Buy it on Shopee, Lazada, or Watsons
Best Ointment: Katinko 30g (Php 81.00)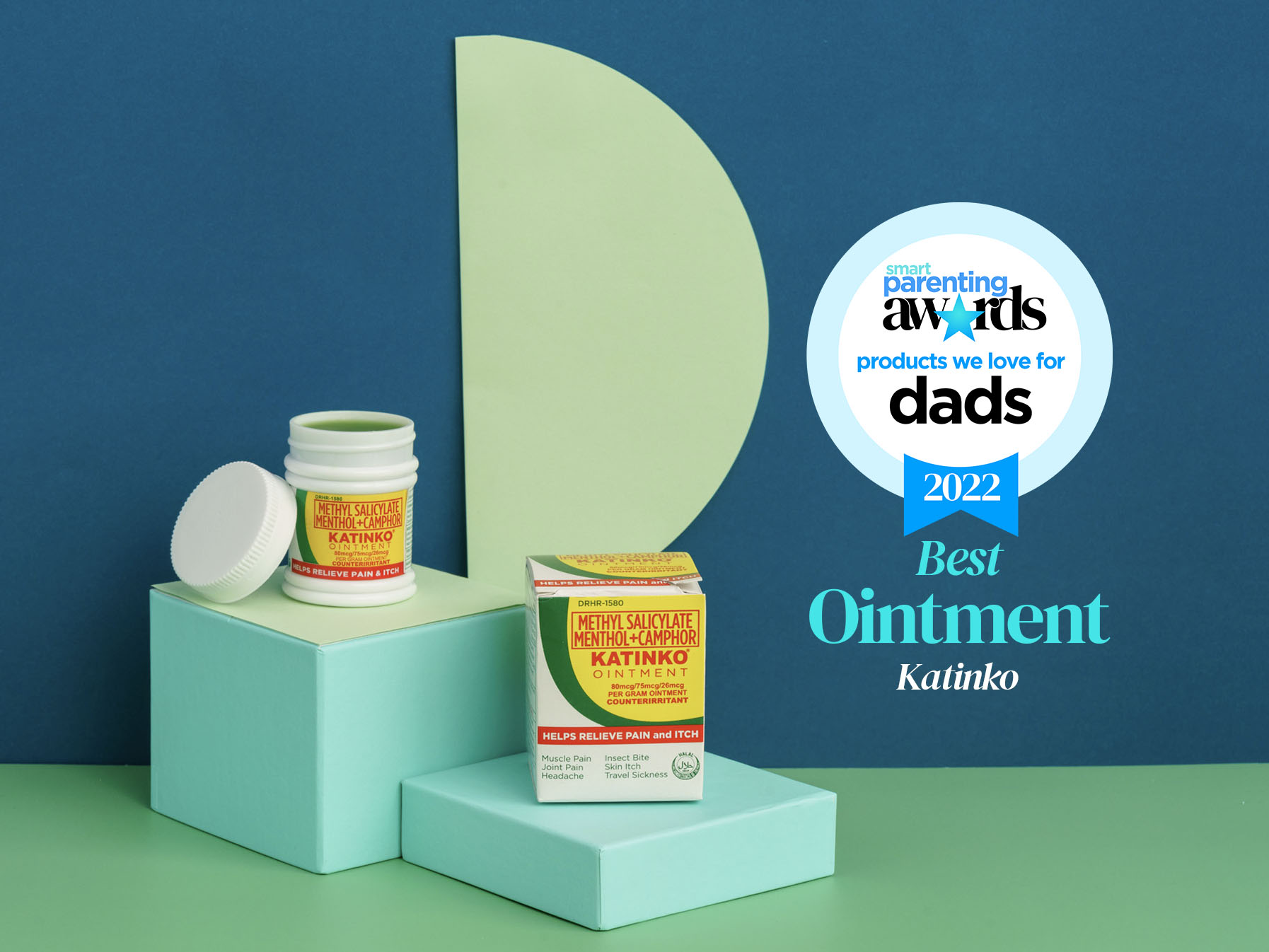 ADVERTISEMENT - CONTINUE READING BELOW
Probably one of the realizations of a parent during the pandemic, we are not getting any younger! That's why this little jar of pain relief is now a part of every curated birthday box or care package for dads.
When one can smell the minty scent of Katinko in the house, it's a sign that dad's home.
This is the second in a series of Smart Parenting Awards 2022: Products We Love stories. Read the Products We Love For The Home here.
Are any of these products your husbands and dads' favorites too? Join the Smart Parenting Village for a chance to vote for your faves for the Parents' Choice Awards, and win prizes too!
Also, we want to know you better! We're raffling off P5,000 Lazada vouchers to respondents who complete our 2022 survey. Click here to answer the survey and help us out!
––––––––––––––––––––––––––––––
Produced by Judy Santiago Aladin
Edited by Ronna Capili Bonifacio
Art Direction by Stephanie Ocampo
Styling by Nikki Canlas
Photographed by Patrick Martires
Assisted by Annycrist Marino
Video Producer: Dani Llagas
Social Media Producer: Angela Baylon
Growth Lead: Francinn Hubag
Managing Editor: Aussy Perfecto
Brand and Business Head: Iza Santos Cuyos
Subscribe to Smart Parenting's YouTube channel, and watch for the Smart Parenting Awards 2022 videos.