Smart Parenting Awards 2022: 8 Products We Love For Kids
Face-to-face classes will be mandatory starting November, and among other things, parents are re-learning the art of preparing baon for their schoolkids.
Moms and dads in the Smart Parenting Village and in our community have expressed both the excitement and anxiety that comes with sending their kids to school in the new normal. That's why we at Smart Parenting are here to guide parents on how we can carefully tread this 'now normal' together.
The Smart Parenting editorial team, composed of moms, titas, and sisters, tested products that we love for kids, and we picked our 8 favorites based on these criteria: product quality, value for money, and parent recommendation. These became part of the 50 Best Products We Love for this year's Smart Parenting Awards.
Here are Smart Parenting's 8 Products We Love For Kids.
Best Products for Kids
Best Breakfast Ulam: Purefoods Tender Juicy Hotdog Classic 1kg (Php 197.00)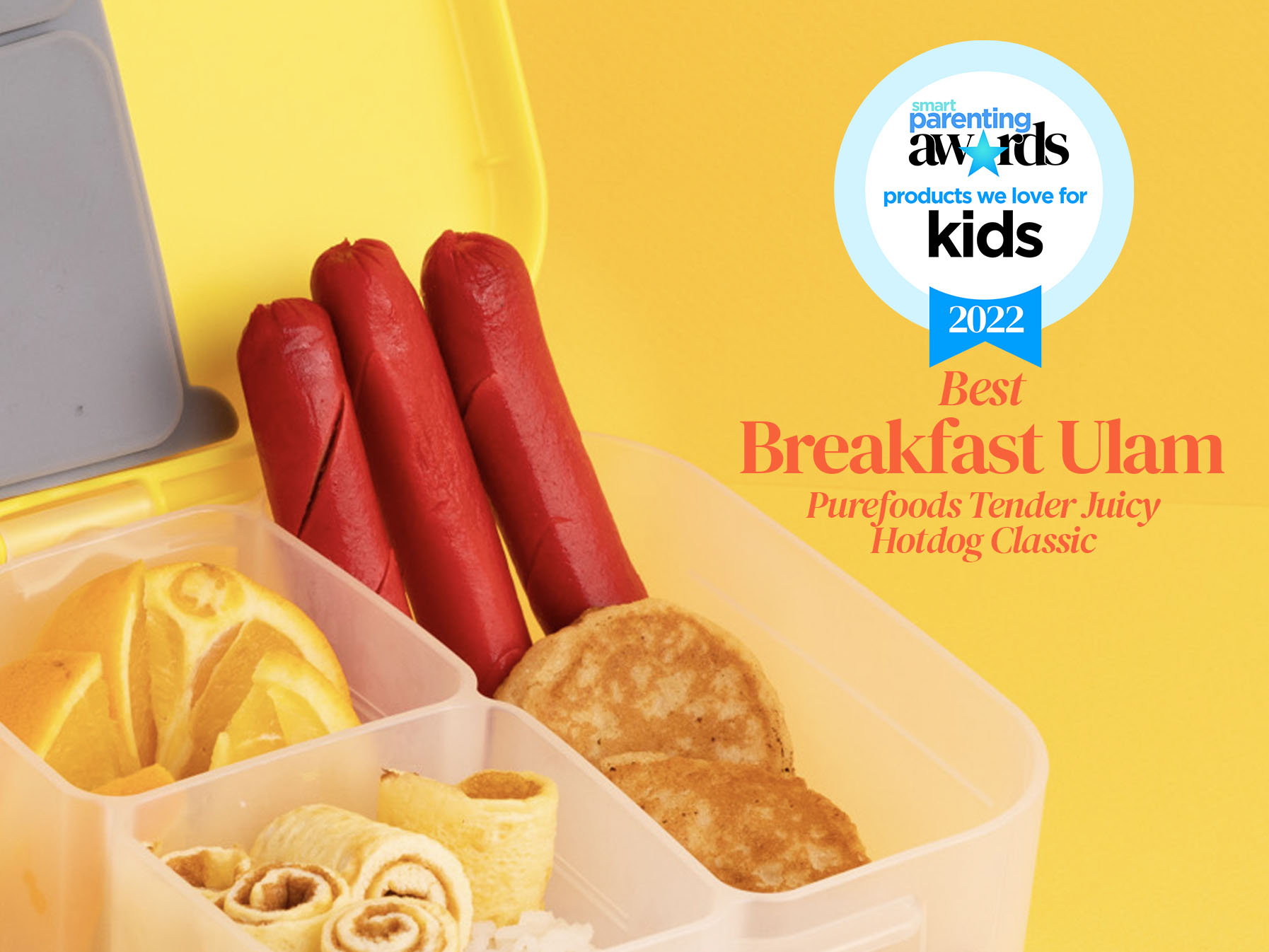 ADVERTISEMENT - CONTINUE READING BELOW
During our sample day, we were reminded of mornings when our parents prepared us breakfast when we were kids. The smell of garlic for the sinangag that would be part of hotsilog would wake us up. That's why this year's best breakfast ulam is no other than Purefoods Tender Juicy Hotdog Classic.
It's the easiest to prepare for a busy morning, and best paired with a sunny side up and a hot beverage.
Best Breakfast: Pancake Plus with Maple Syrup 200g (Php 37.00)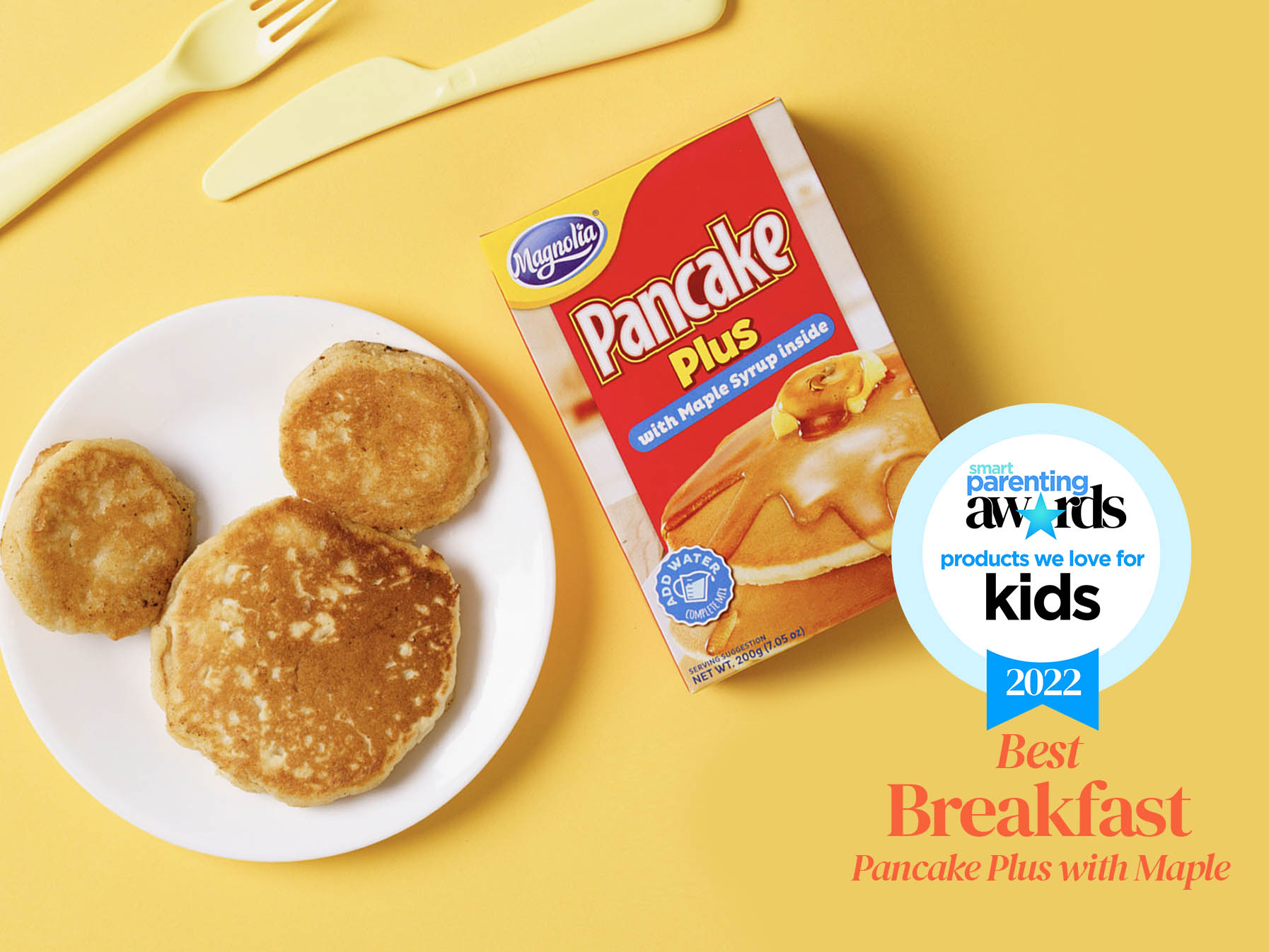 Pancakes for breakfast, topped with berries or just maple syrup, will surely make any kid's day.
For Smart Parenting's Art Director Steph Ocampo, she had a great time cooking these pancakes for breakfast. "It was easy to prepare, plus, I loved that it comes with a sachet of maple syrup that made it so special."
ADVERTISEMENT - CONTINUE READING BELOW
Recommended Videos
Best Merienda: Lucky Me! Milky Me Noodles (Php 12.50)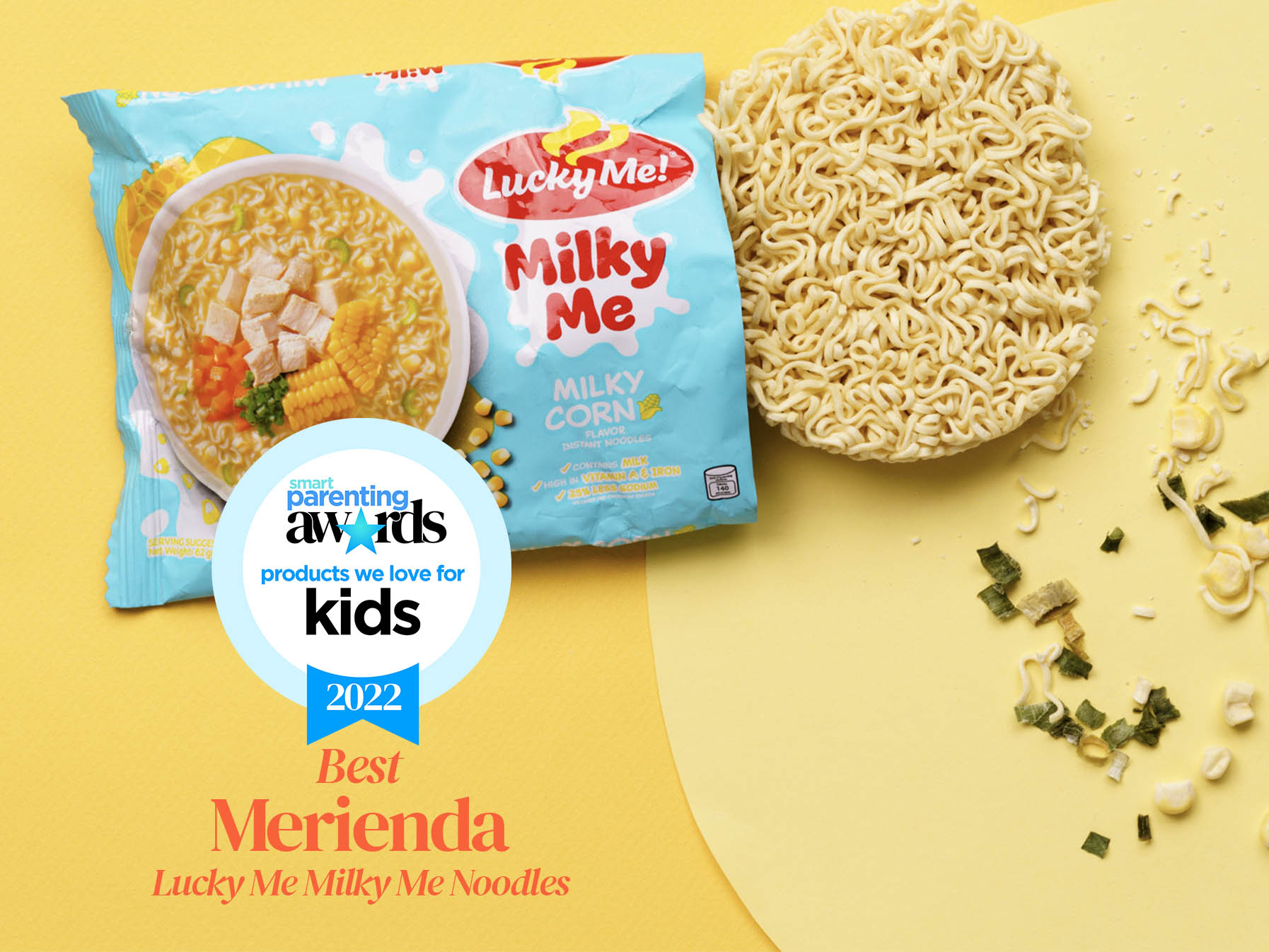 After a long day in school, our kids would love to rest and settle down at home with a hot bowl of creamy sopas. We think that the Lucky Me! Milky Me Noodles is the most convenient way to achieve that, of course, in moderation.
This Smart Parenting Mom-Approved product has also been lauded by real moms for being their go-to comfort food, especially during rainy days.
Buy it in groceries nationwide, and read moms' honest reviews here.
Best Palaman: Magnolia Cheezee Squeeze 235g (Php 72.00)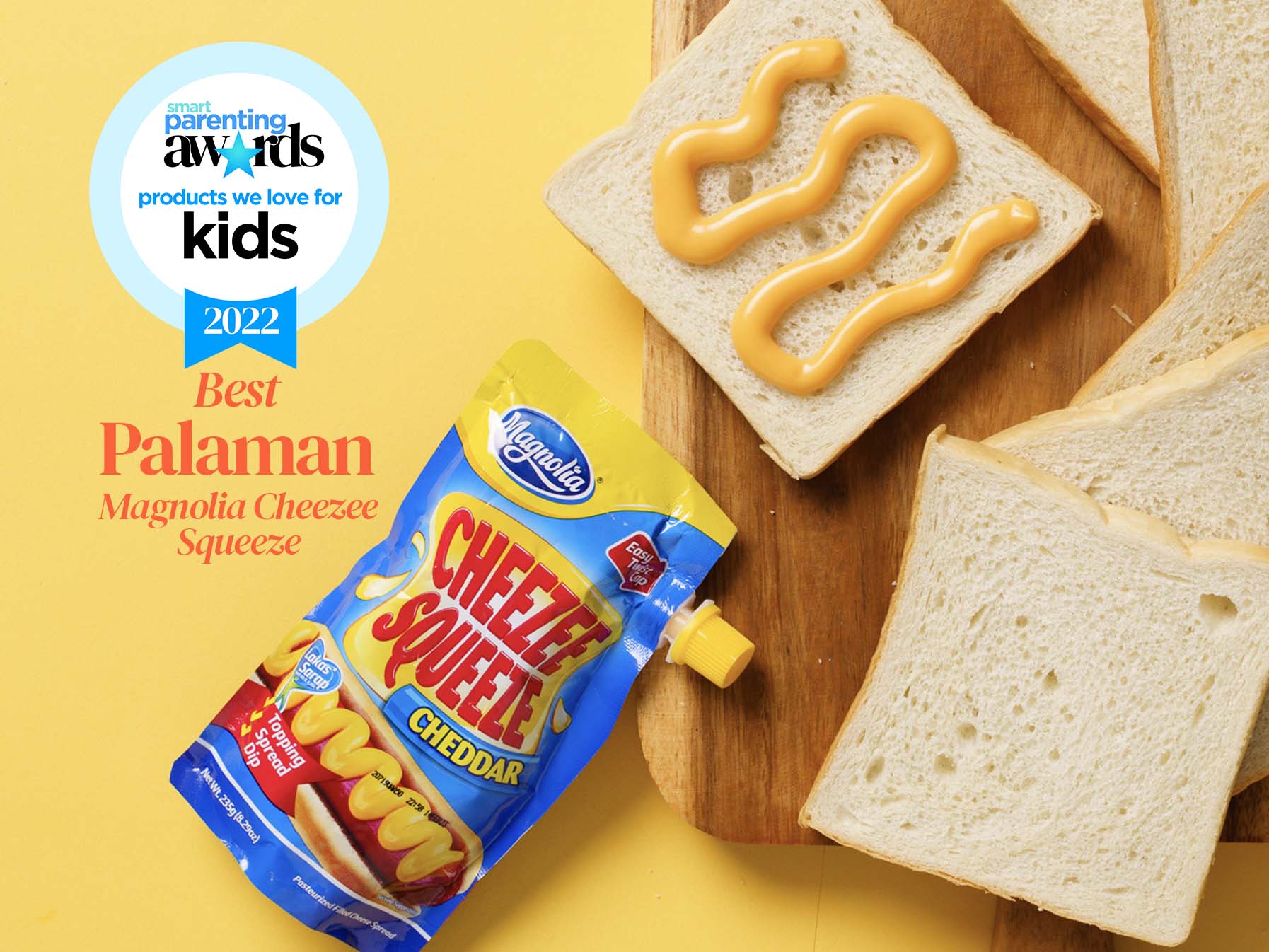 ADVERTISEMENT - CONTINUE READING BELOW
This cheesy palaman with a resealable spout made Magnolia Cheezee Squeeze a clear winner in this category. It's so easy to prepare and to store, plus the cheese is very creamy, just as how kids love it with bread. It was also interesting to know that this palaman is packed with immunity boosters for kids and even adults! Sulit for its price.
Best Baon Ulam: Magnolia Chicken Timplados Ready-to-Cook Fried Chicken 1kg (Php 246.00)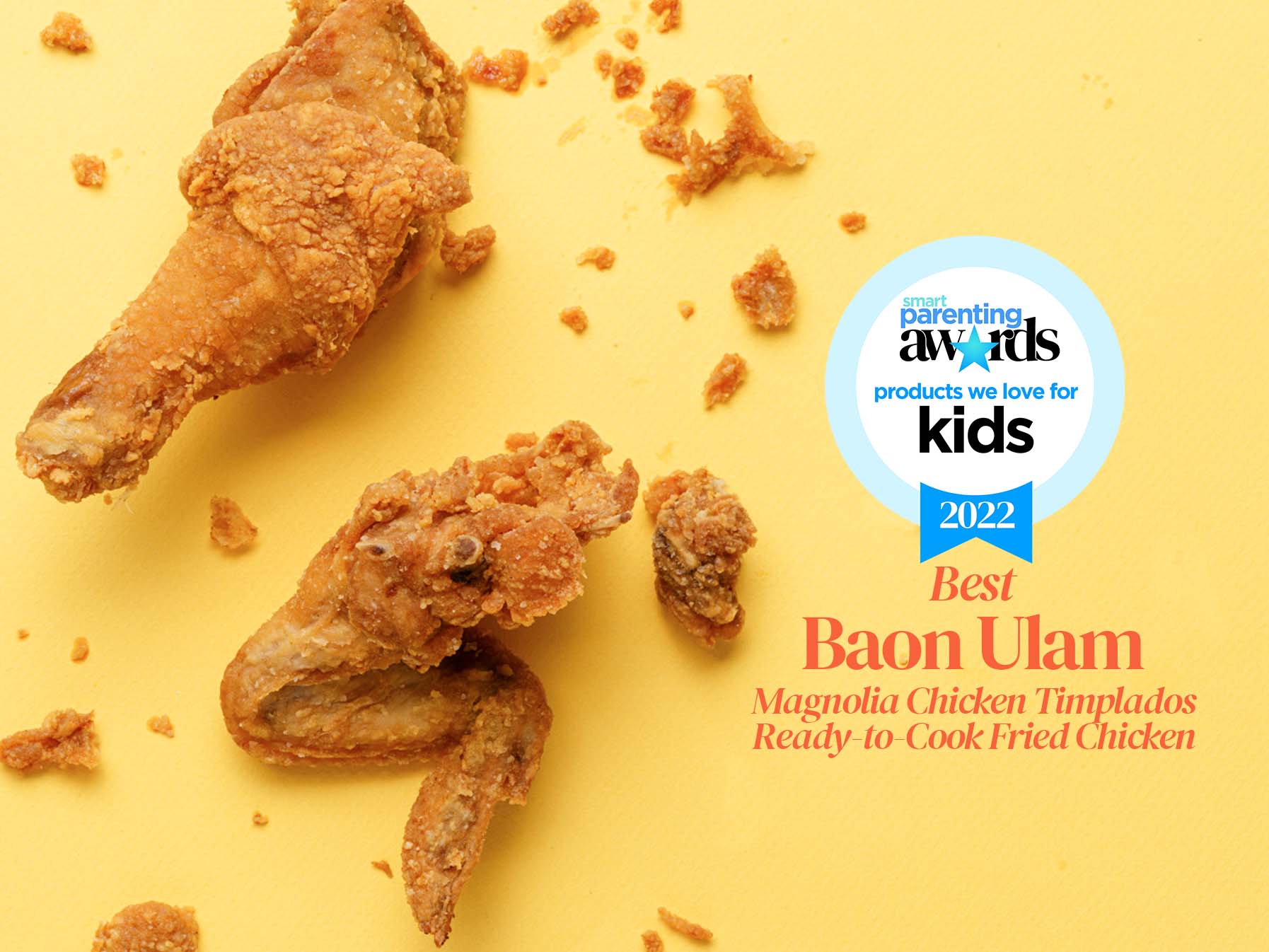 We know that all of our school kids become giddy whenever their baon is fried chicken and rice. Plus points if it has their favorite sliced fruits on the side. We love that Magnolia made it easy for parents to prepare it by including the breading powder in the pack! The taste and crunch are superb; it can compete with our kids' favorite fast food chicken!
ADVERTISEMENT - CONTINUE READING BELOW
Best Water Bottle: b. box Insulated Water Bottle 12oz (Php 549.75) and Best Lunch Box: b.box Bento Lunch Box (Php 1,195.00)
We have already said in a previous article that a b.box Bento Lunch Box is worth investing in, because moms in the Smart Parenting Village swear by it for making their bento baon dreams happen. Thus, it got the unanimous vote of the Smart Parenting team when it comes to quality and value for money.
A doting tita, Smart Parenting's social media manager Angela Baylon tried this water bottle with her 3-year-old niece. She particularly loved the easy push-button opening that limits the exposure of the straw when not in use.
"First thing I noticed is that its straw pop-up button is so easy to use even for little kids. It doesn't get stuck or become hard to press over time. Because of this, my niece loves using it because she no longer asks for help when opening up the tumbler," she said.
ADVERTISEMENT - CONTINUE READING BELOW
She added, "Having tools like this that allow kids gain confidence when doing simple tasks is also important in their development and I appreciate OXO Tot taking that into consideration."
Plus points that it can keep liquids cool for 8 hours and warm for up to 6 hours!
Best Toothpaste: Alert Kids Strawberry with Vitamin C 50g (Php 70.00)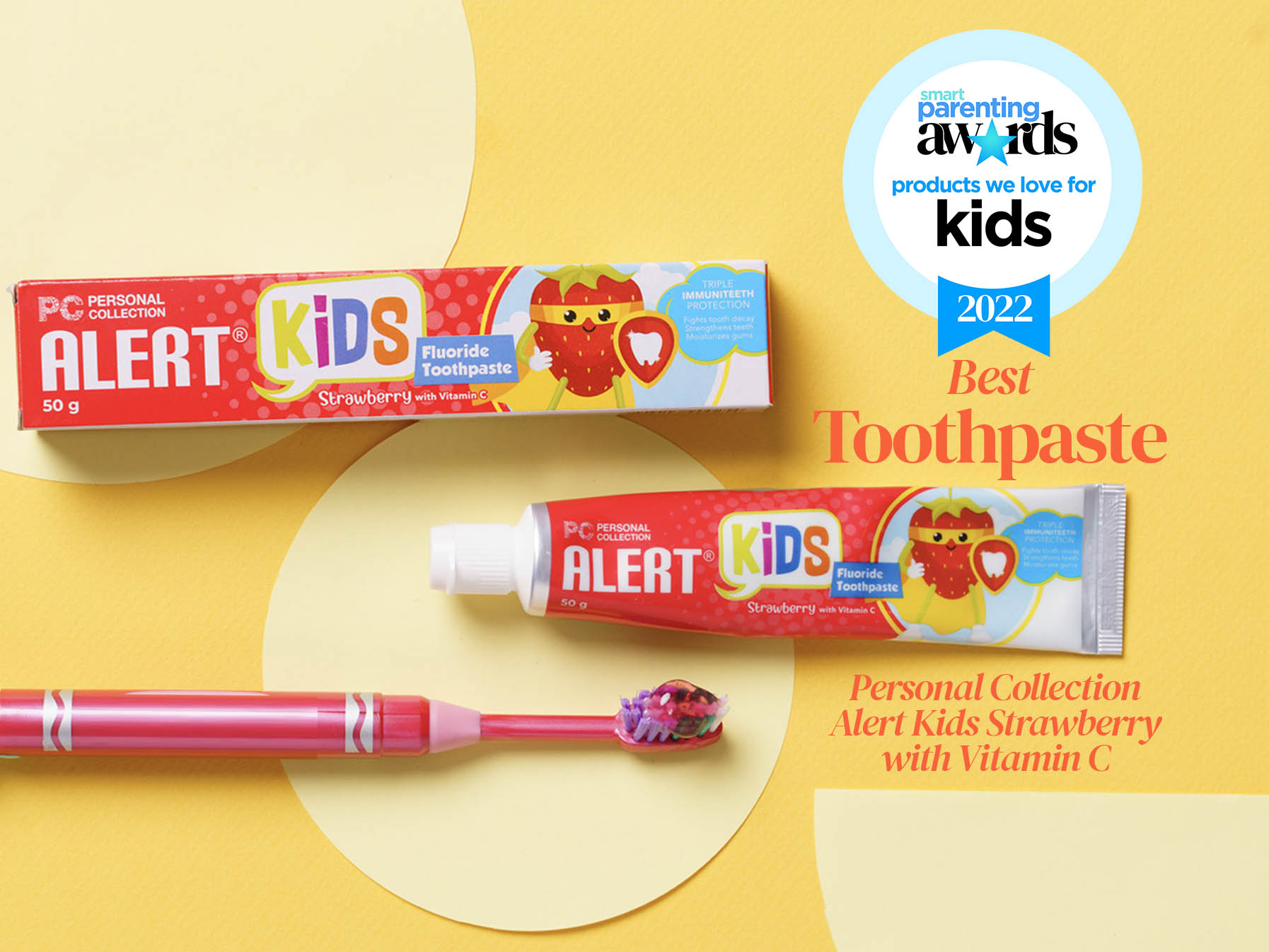 After all the eating and drinking, this product is easily our favorite. Smart Parenting's parenting editor Ronna Bonifacio let her son try the Alert Kids Strawberry toothpaste and asked him about his experience.
"It's yummy! It would be better if we could eat it than brush," Mateo, 7, said.
Aside from being yummy, it has Vitamin C. Toothbrushing has never been this fun and healthy!
Buy it from Personal Collection dealers nationwide. Learn more here.
This is the fourth in a series of Smart Parenting Awards 2022: Products We Love stories. Check out the Products We Love For Babies, Dads, and the Home.
ADVERTISEMENT - CONTINUE READING BELOW
Are any of these products your kids' favorites too? Join the Smart Parenting Village for a chance to vote for your faves for the Parents' Choice Awards, and win prizes too!
Also, we want to know you better! We're raffling off P5,000 Lazada vouchers to respondents who complete our 2022 survey. Click here to answer the survey and help us out!
––––––––––––––––––––––––––––––
Produced by Judy Santiago Aladin
Edited by Ronna Capili Bonifacio
Art Direction by Stephanie Ocampo
Styling by Nikki Canlas
Photographed by Patrick Martires
Assisted by Annycrist Marino
Video Producer: Dani Llagas
Social Media Producer: Angela Baylon
Growth Lead: Francinn Hubag
Managing Editor: Aussy Perfecto
Brand and Business Head: Iza Santos Cuyos
Subscribe to Smart Parenting's YouTube channel, and watch for the Smart Parenting Awards 2022 videos.