Smart Parenting Awards 2022: Products We Love For The Home
The Smart Parenting Awards is back!
More than two years into the COVID-19 pandemic, some Filipino parents found themselves transitioning back to their workplaces. Some had the realization that staying at home is their true calling, leaving their jobs and starting their businesses. Some are left with no choice but to go back to work - either from home or on-site, ever careful that they will dodge the virus for the nth time.
Over 3.9 million Filipinos have since acquired the virus to date, according to data by the Department of Health. Weekly, DOH logs around 10,000 cases, proving that COVID-19 is still very much around.
Nevertheless, one of the lessons that the pandemic has taught every Filipino family is this: the most important place in the world is the home.
As parents have become more careful and mindful about their purchases and their definition of what is essential, the Smart Parenting Team curated the 50 best products that address every family member's need in the new normal. After a rigorous process, these products passed our criteria which include product quality, value for money, and parent recommendation.
From the 50, here are Smart Parenting's 7 Products We Love For The Home.
Best household products in the new normal
Every parent could relate when we say, "Hindi pwede ang pwede na." When it comes to the health of the family amid the rising prices of goods, among the top two things to consider when buying household essentials should always be quality and value for money. 
ADVERTISEMENT - CONTINUE READING BELOW
Best Fabric Conditioner: Champion Antibacterial Pink Fresh 28mL x 12 pcs (Php 99.00)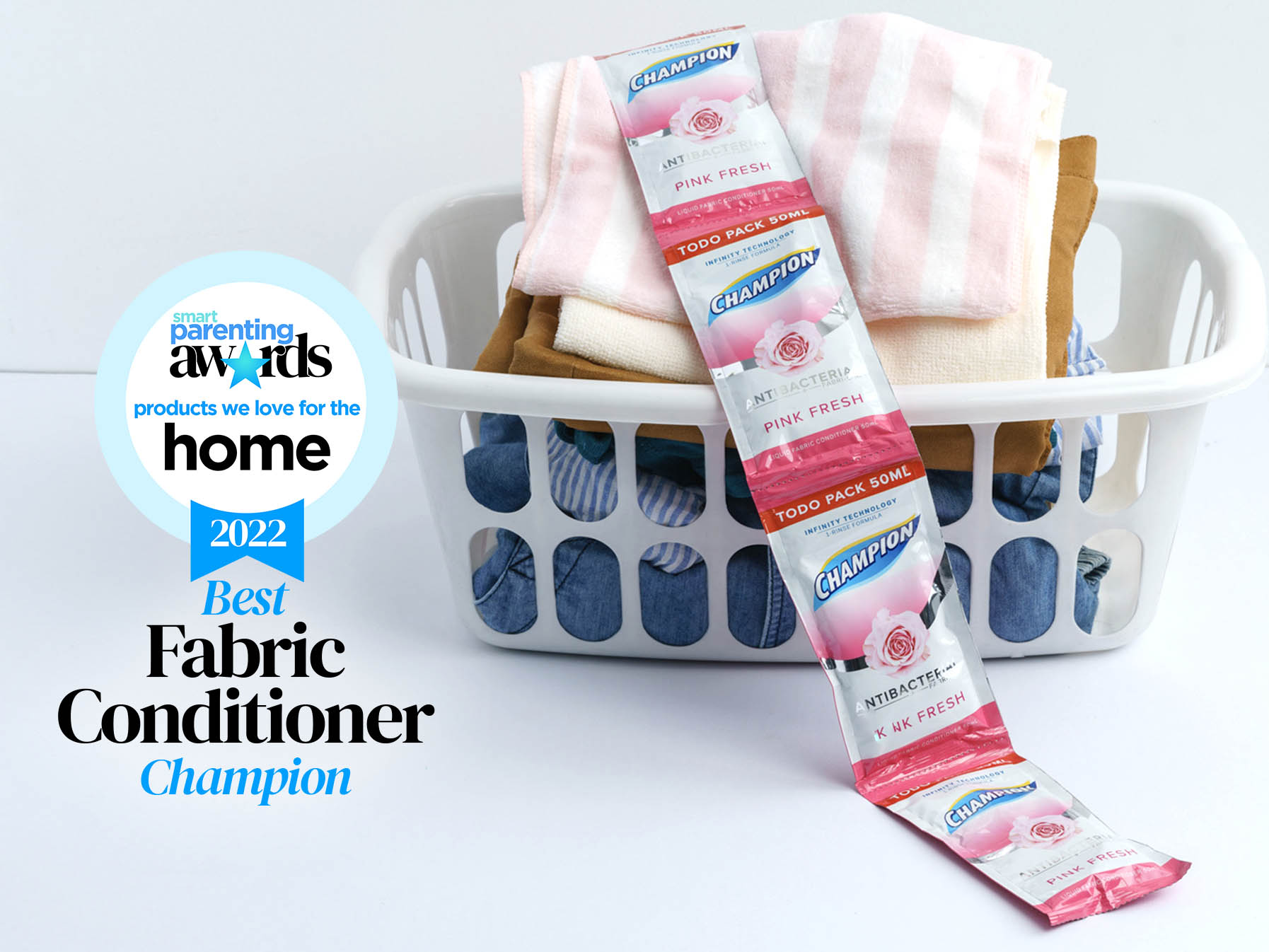 In an extraordinary time like this, products that go above and beyond what they ought to do is much appreciated by parents. 
Champion's liquid fabric conditioner with Antibacterial Shield prevents odor-causing bacteria while delivering a fresh, long-lasting floral fragrance for the entire day. Parents love it for its affordable price and how easy it is to remove suds in one wash.
Best Laundry Detergent: Ariel Powder Detergent Sunrise Fresh 1410g (Php 209.00)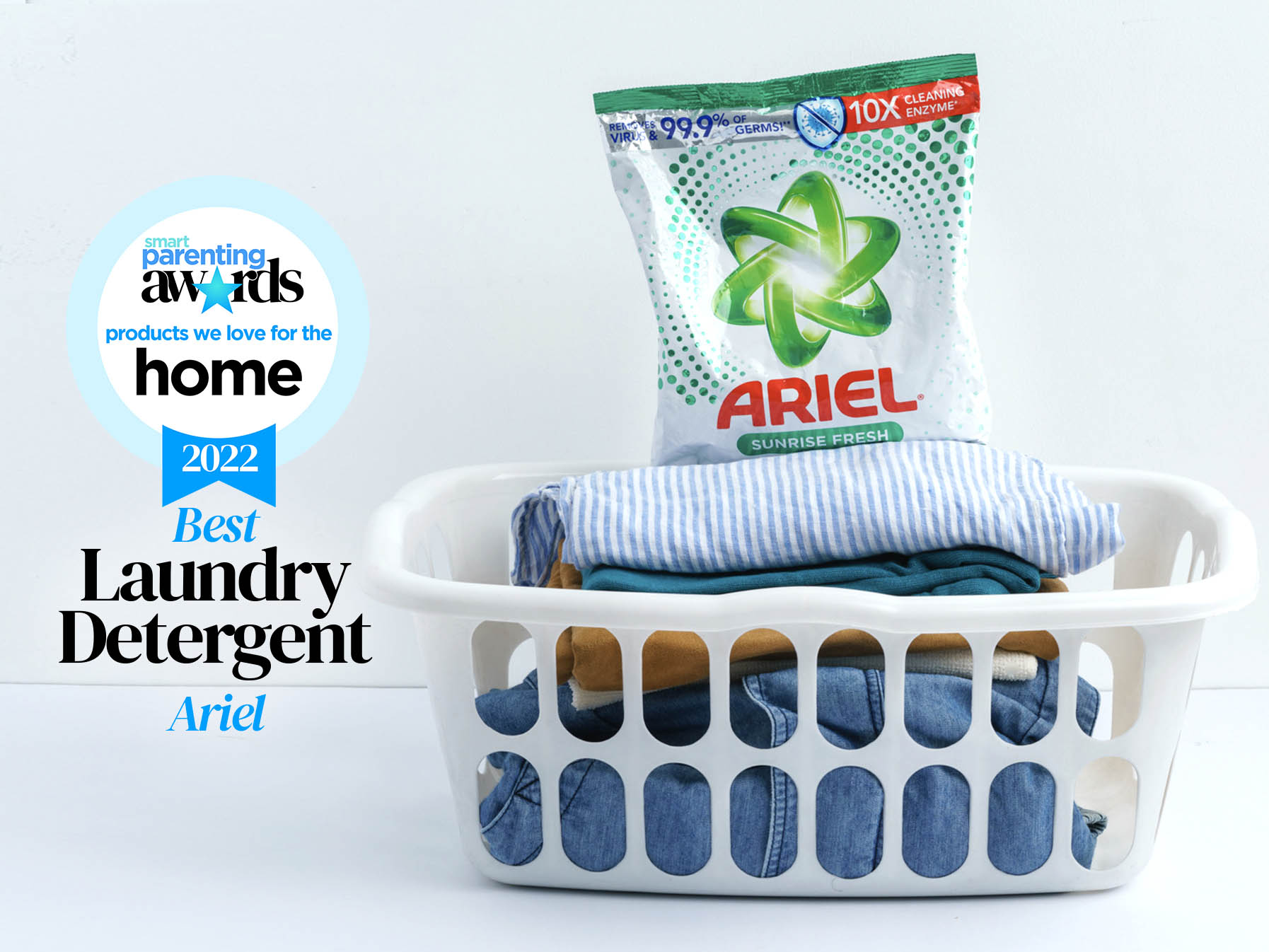 ADVERTISEMENT - CONTINUE READING BELOW
Recommended Videos
Pandemic or not, Ariel Sunrise Fresh remains to be the laundry detergent that parents swear by for their clothes. Nothing beats going home and changing to clean pambahay clothes, and finally resting on fresh sheets washed with Ariel.
Best Disinfectant Spray: Stayfresh! Canada Natural Antimicrobial Room Spray 575mL (Php 750.00)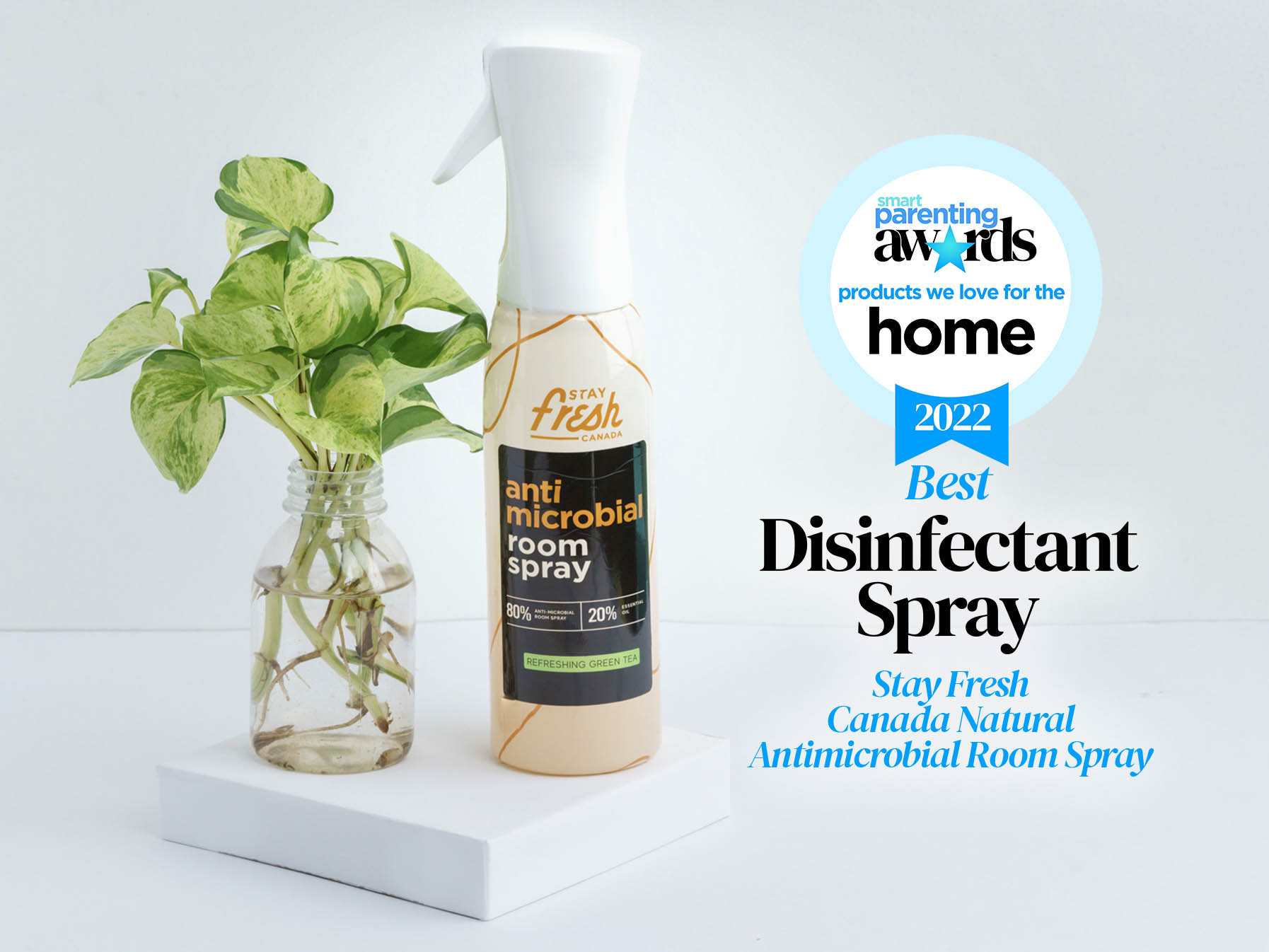 This new product is promising as it is made of natural plant extract, making it safer to use in any area at home. Because it's chemical-free, it's the best disinfectant spray to use for the kitchen, toilet, and even the kids' room!
It will not only keep your home smelling clean because of its scent but because it is laboratory-tested to kill germs, viruses, bacteria, and molds that cause the bad odors. One spray goes a long way!
Buy it on their website or Lazada
Best Air Purifier/ Humidifier: UV Care Super Air Cleaner 7-Stage Air Purifier (Php 22,995.00)
ADVERTISEMENT - CONTINUE READING BELOW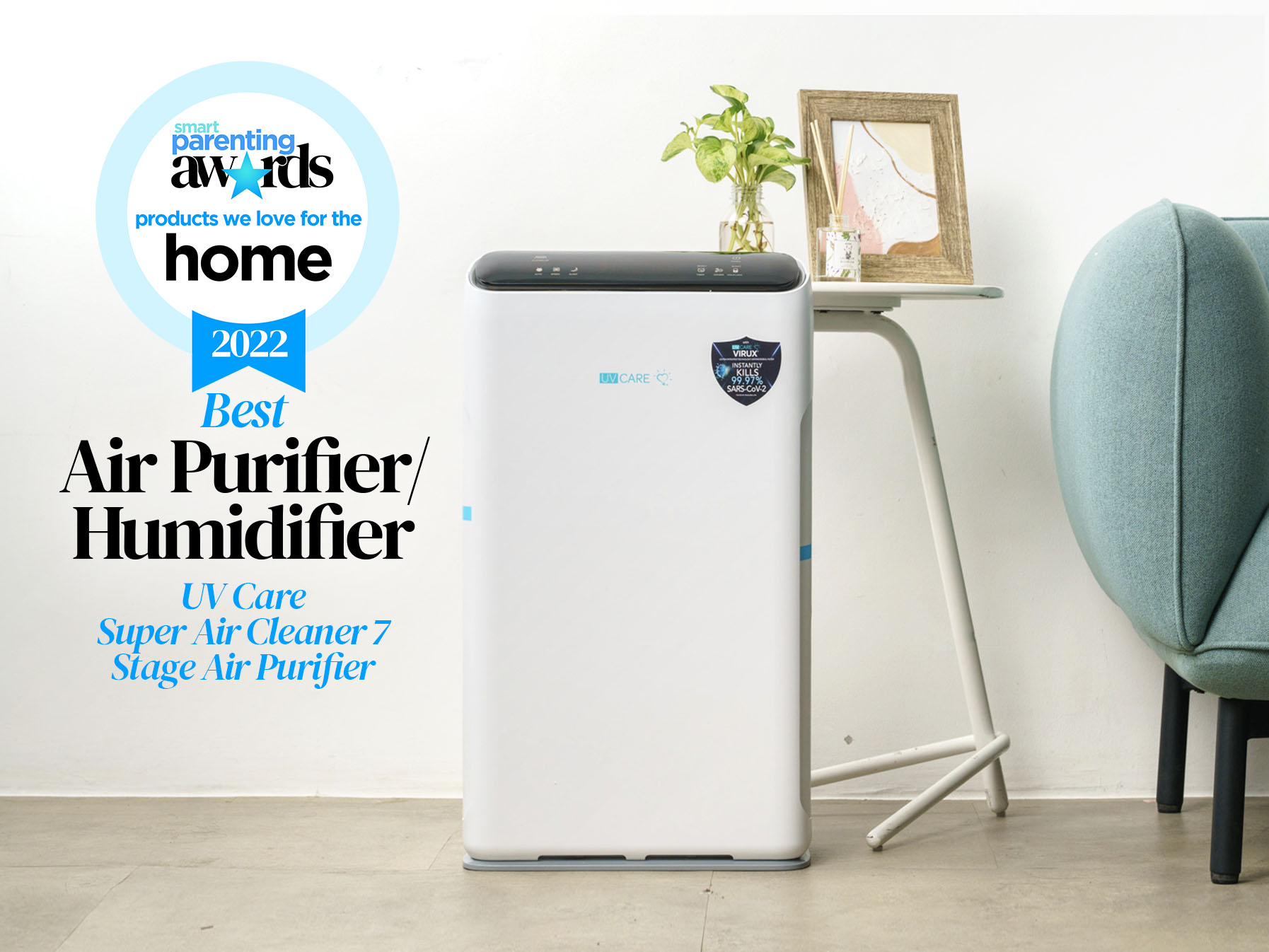 What the pandemic has taught parents is that one can never be too careful when it comes to the health of their family.
The Smart Parenting team believes that this air purifier is worth investing at this time for its patented ViruX® technology, which has been proven by experts to eliminate SARS-CoV-2 virus in a few seconds.
Some of the features that parents would love about this product is its coverage of up to 60 square meters, and has a child lock function. It can also be accessed via Wi-Fi.
Best UV Sterilizer: UV Care Multipurpose UV Sterilizer (Php 15,000)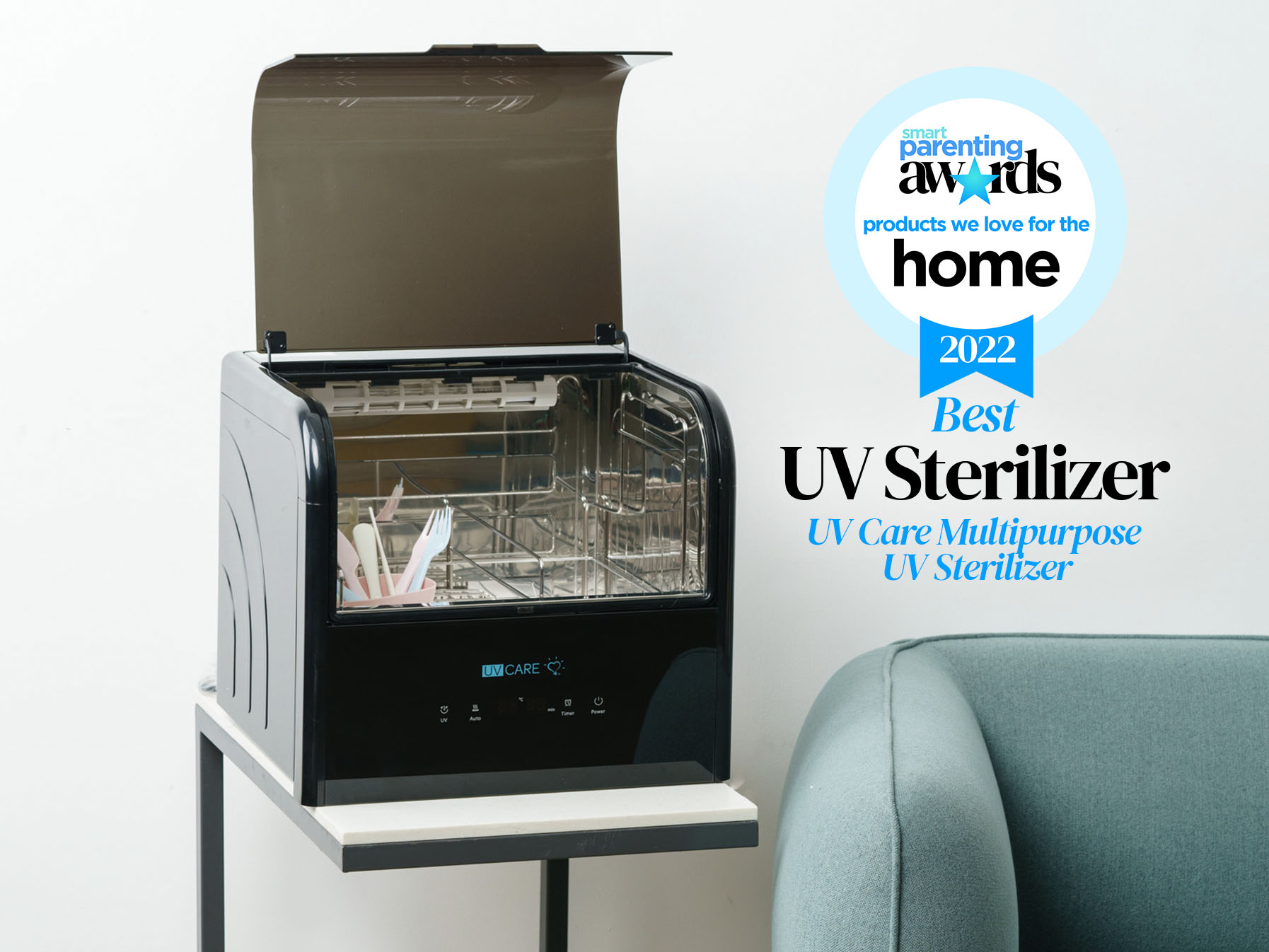 ADVERTISEMENT - CONTINUE READING BELOW
This product is an investment that can grow with the family. Parents can use it for their newborn stuff that needs to be disinfected, kids can put their toys and gadgets in it, and practically anything that parents want to sterilize like plates and utensils.
The team loves its sleek and minimalist look, yet it can fit up to 33 liters! It's the biggest UV sterilizer in the market.
Best Diffuser: Avon Lavender Reed Diffuser (Php 449.00)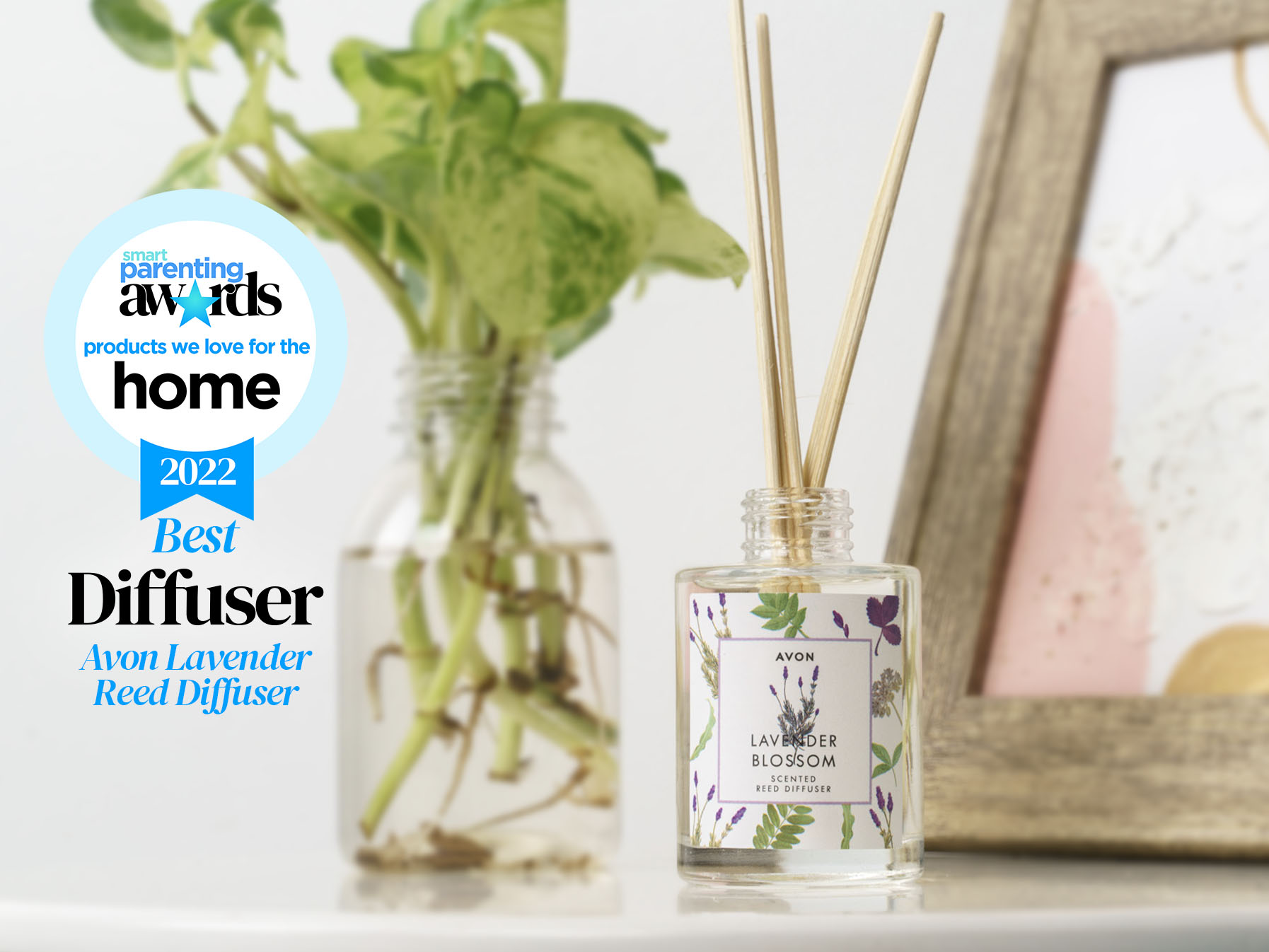 For an affordable price, Smart Parenting team thought that this product can turn any room in the home into a relaxing and happy space, good for a month or two.
This is recommended for parents who have restless toddlers as the scent can help calm them down, and who knows, make naptimes more manageable and 'me time' more possible.
Buy it on Shopee here
ADVERTISEMENT - CONTINUE READING BELOW
Best Liquid Hand Soap: Personal Collection Check Liquid Hand Soap 200mL (Php 89.00)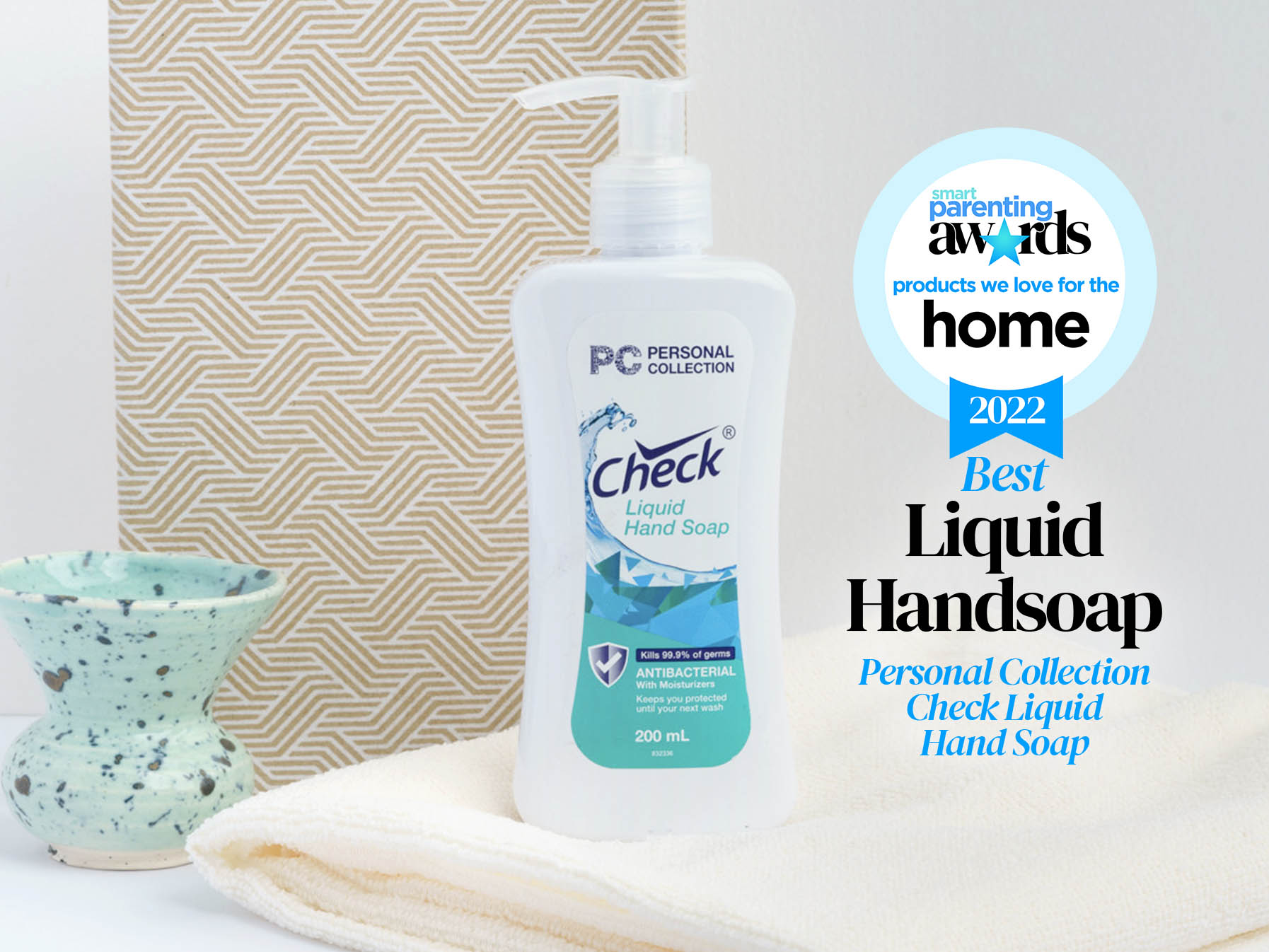 For parents who are stocking up on affordable yet effective hand soap for everyday use, try the Check Liquid Hand Soap. It's not as pricey as the leading brands, but it's as effective in killing germs.
And because handwashing needs to be done several times a day, this product is the best because aside from cleansing, it also has rose and sunflower extracts that keep the hands soft and moisturized.
Buy it from Personal Collection dealers nationwide. Learn more here.
Are any of these products your favorites too? Join the Smart Parenting Village for a chance to vote for your faves for the Parents' Choice Awards, and win prizes too!
Check out last year's winners here.
Also, we want to know you better! We're raffling off P5,000 Lazada vouchers to respondents who complete our 2022 survey. Click here to answer the survey and help us out!
ADVERTISEMENT - CONTINUE READING BELOW
––––––––––––––––––––––––––––––
Produced by Ronna Capili Bonifacio and Judy Santiago Aladin
Art Direction by Stephanie Ocampo
Styling by Nikki Canlas
Photographed by Patrick Martires
Assisted by Annycrist Marino
Video Producer: Dani Llagas
Social Media Producer: Angela Baylon
Growth Lead: Francinn Hubag
Managing Editor: Aussy Perfecto
Brand and Business Head: Iza Santos Cuyos
Subscribe to Smart Parenting's YouTube channel, and watch for the Smart Parenting Awards 2022 videos.
MORE FROM Smartparenting.com.ph