Smart Parenting Awards 2022: Products We Love For Babies
Being cooped up in our homes for over two years, the COVID-19 pandemic saw an increase in pregnancies. Experts say this is attributed to a lack of access to birth control treatments as most of us were prohibited from going out.
As we slowly ease into the new normal, where COVID-19 still exists yet we are given more room to move, we have been seeing more birthdays, baptisms, and baby showers being held in intimate and face-to-face events.
The question remains: "What baby products are essential, and what are not?"
Surveys have shown that first-time parents rely on parent recommendations when it comes to buying products for their babies and as gifts to expecting parents.
Online communities like the Smart Parenting Village have become the go-to place for first-time parents who need advice on what ointment to use for rash, which diaper holds more pee, and what first food to give their little ones.
As the top parenting media brand in the Philippines, Smart Parenting is proud to announce the 12 baby products that are deemed by its editorial team as the best in its class in terms of product quality, value for money, and parent recommendation. This is part of the best 50 products that the Smart Parenting editorial team carefully curated for the year. Check out the products that dads love here, and must-haves for the home here.
We tested these products on our very own children and young family members, and here's our verdict.
ADVERTISEMENT - CONTINUE READING BELOW
Here are Smart Parenting's 12 Products We Love For Babies.
Best products for babies 
Best Tape Diapers: MAKUKU Comfort Tape Diapers 36s (Php 319.00)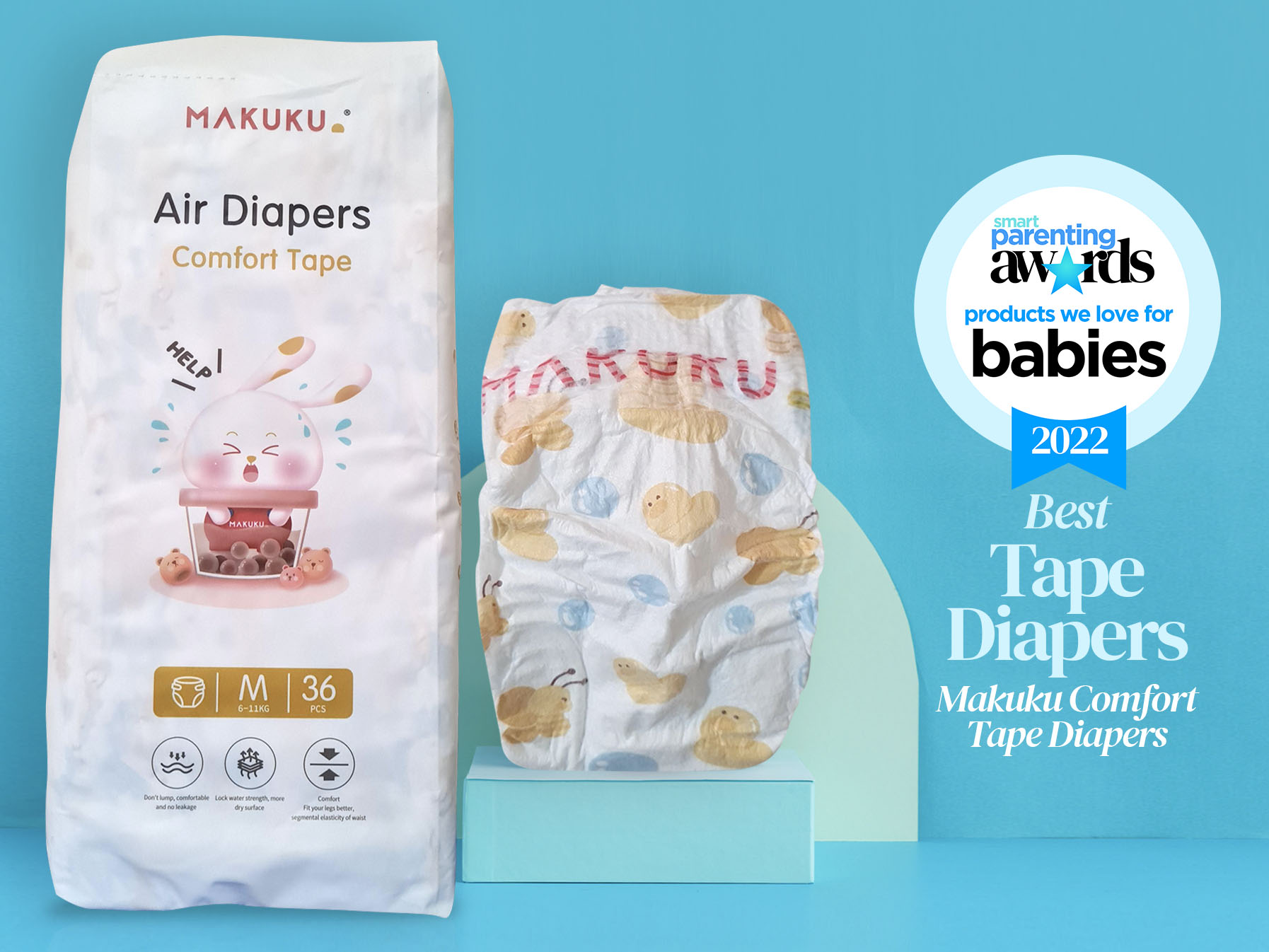 This newcomer in the field of diapers won the tape diapers category for its value for money and comfort.
While other parents complain of leaks and lumps in other diapers, MAKUKU Comfort Tape Diapers deliver absorbency and comfort for just Php 8 per piece (medium size). No wonder parents are switching to this new brand for their babies.
Best Diaper Pants: Moose Gear Pants Diapers 30s (Php 259.00)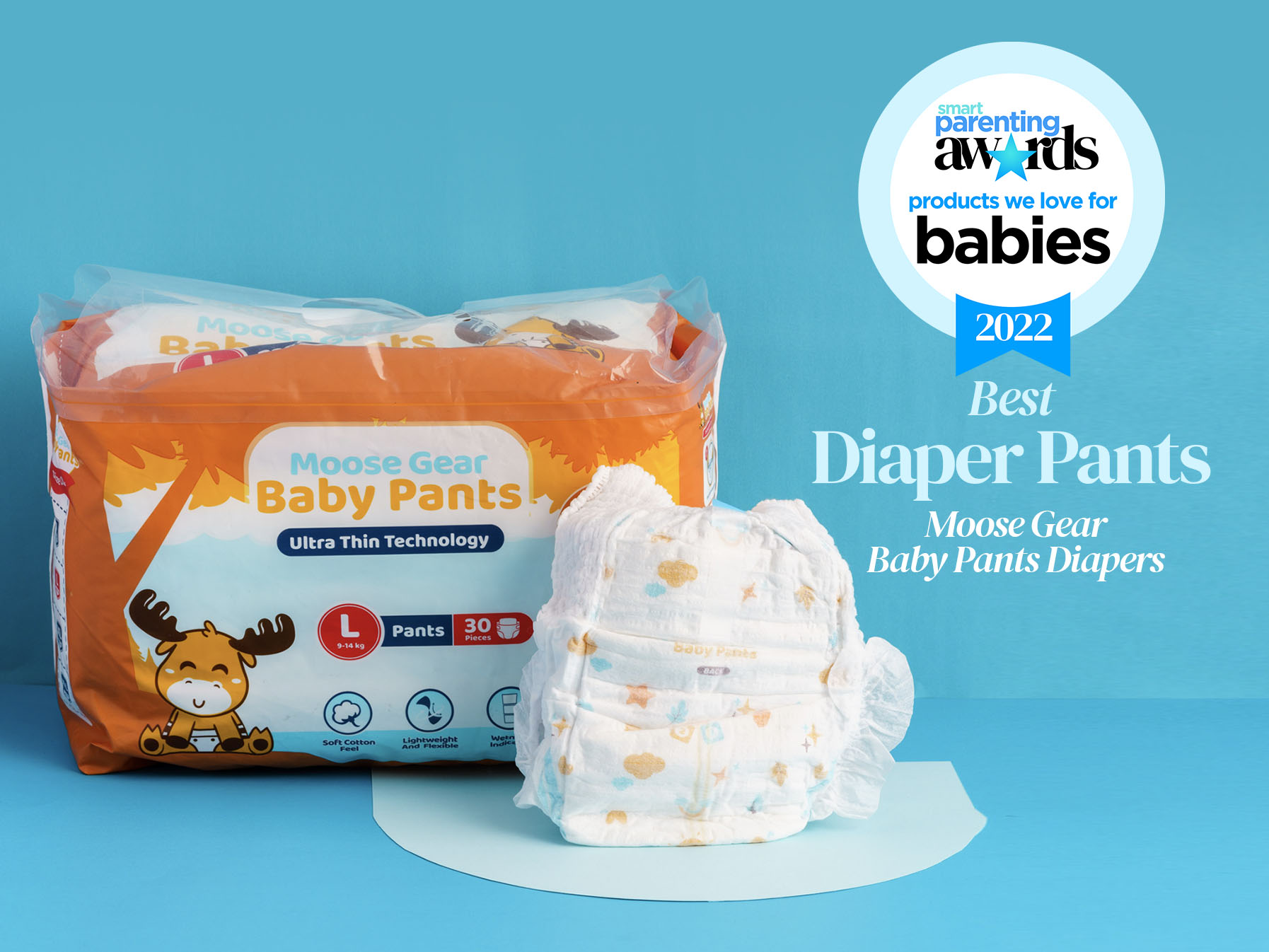 ADVERTISEMENT - CONTINUE READING BELOW
Recommended Videos
The brand we know for kids' clothes now has a diaper line, and because it has everything parents could wish for in a diaper, it's a clear winner.
My daughter who has been using one of the more popular diaper brands used the Moose Gear pants overnight and surprisingly, its quality didn't disappoint. She was also fascinated with the diaper design, making it easier to convince her for a nappy change.
With features that parents love, such as disposal tape, wetness indicator, and super absorbent core for an affordable price, we have a clear winner for this year's pull-up pants category.
Best Baby Body Wash: Watsons Baby Gentle Head to Toe Wash 400mL (Php 304.00) Buy One, Take One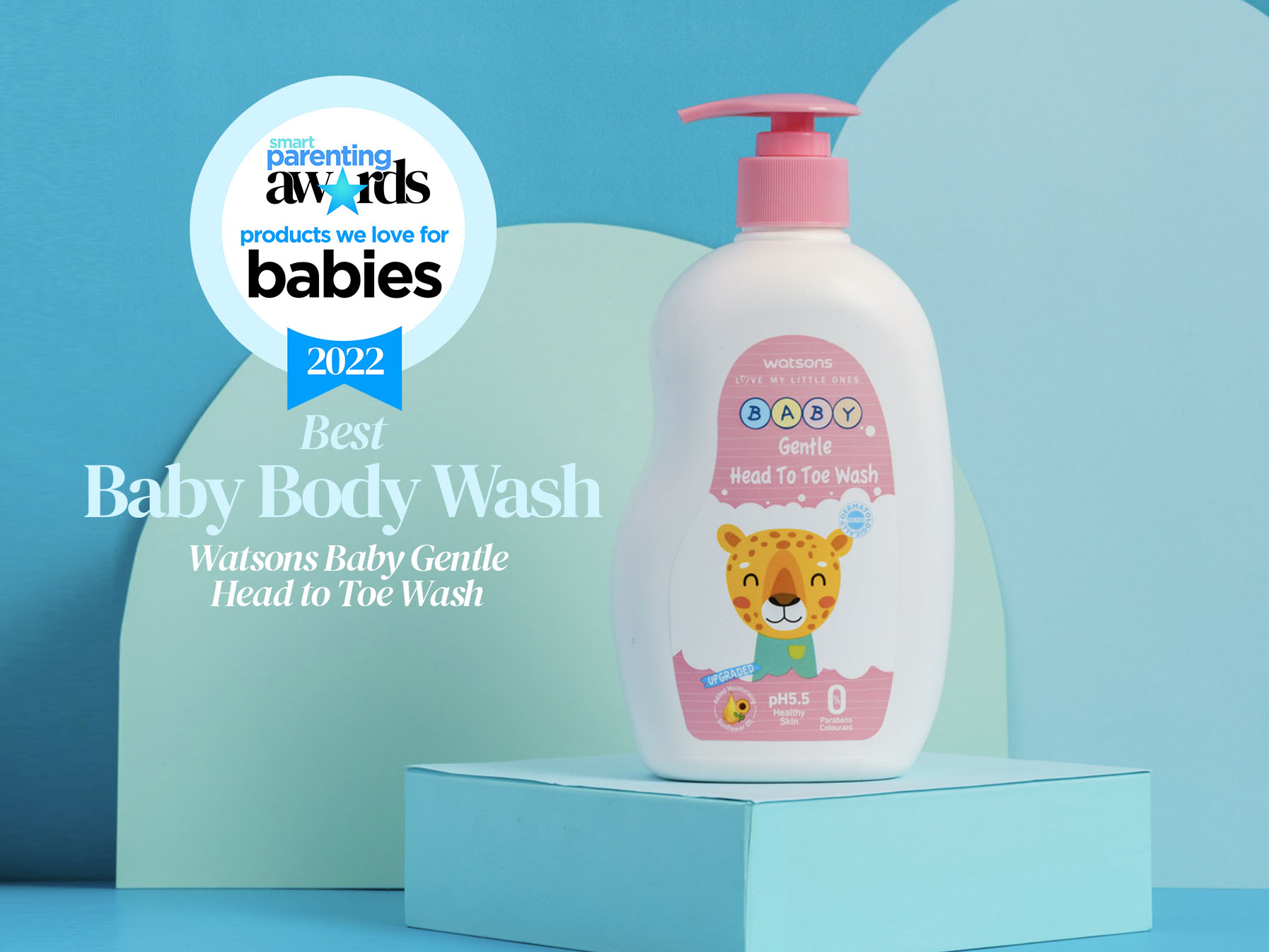 This baby wash won this category not only for value for money (it comes as a buy one, take one deal on Watson's website) but for its quality. Just a few pumps of this body wash is enough to gently cleanse a baby from head to toe and keep them smelling fresh and clean all day.
ADVERTISEMENT - CONTINUE READING BELOW
Buy it on Watson's 
Best Baby Bath Soap: Cetaphil Baby Gentle Cleansing Bar (Php 264.00)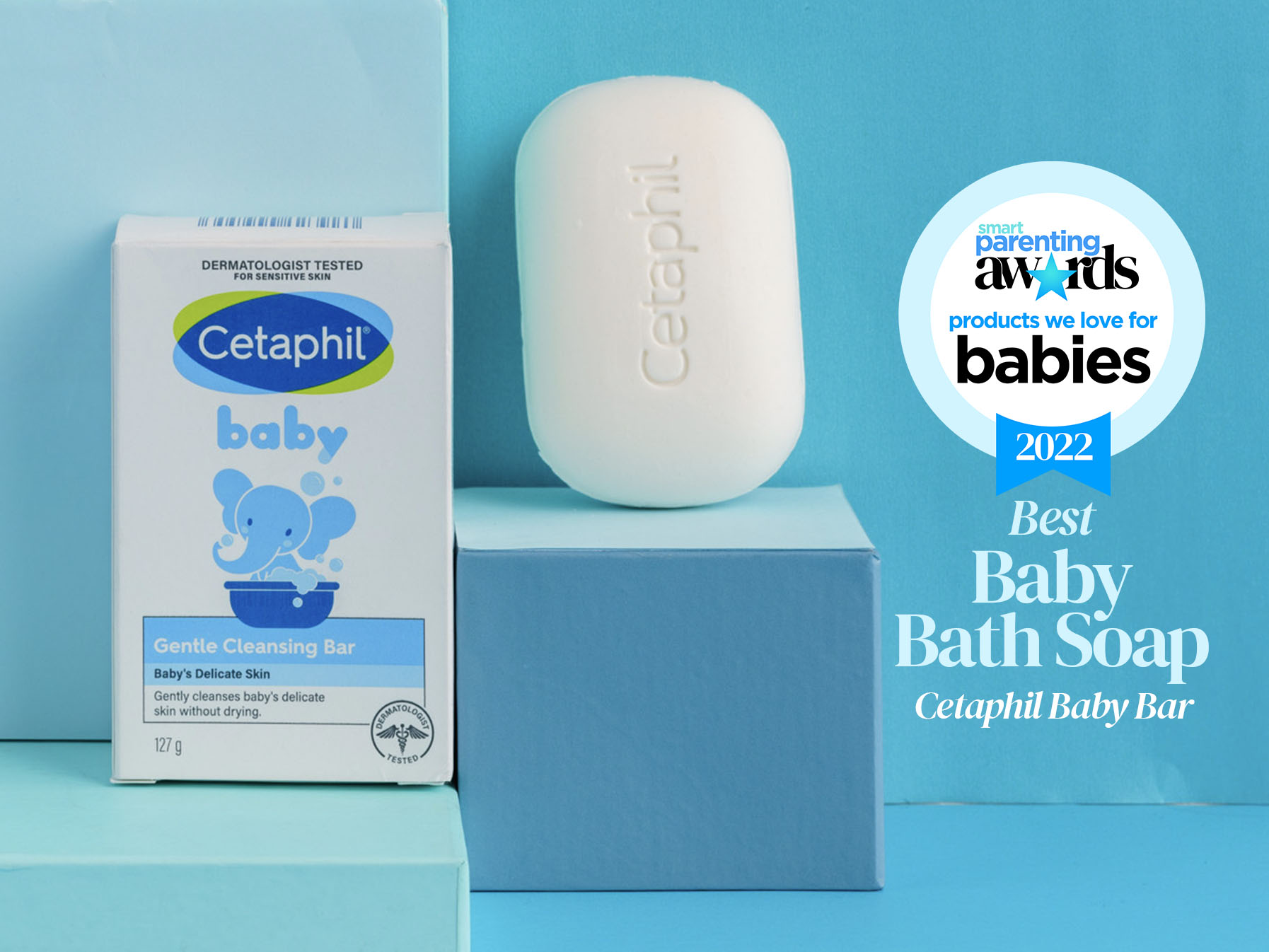 "Super bango," is among parents' comments on this product. Cetaphil has been a trusted brand for hygiene products when it comes to sensitive skin or babies, and this soap has won this category for its quality.
It is gentle on the baby's skin and keeps it moisturized, so parents can save from using lotion and oils. Plus points that it is dermatologist-tested and safe for newborn skin. For practical gifts at a baby shower, this is indeed a must-have.
Best Baby Lotion: Johnson's CottonTouch Lotion 200mL (Php 249.00)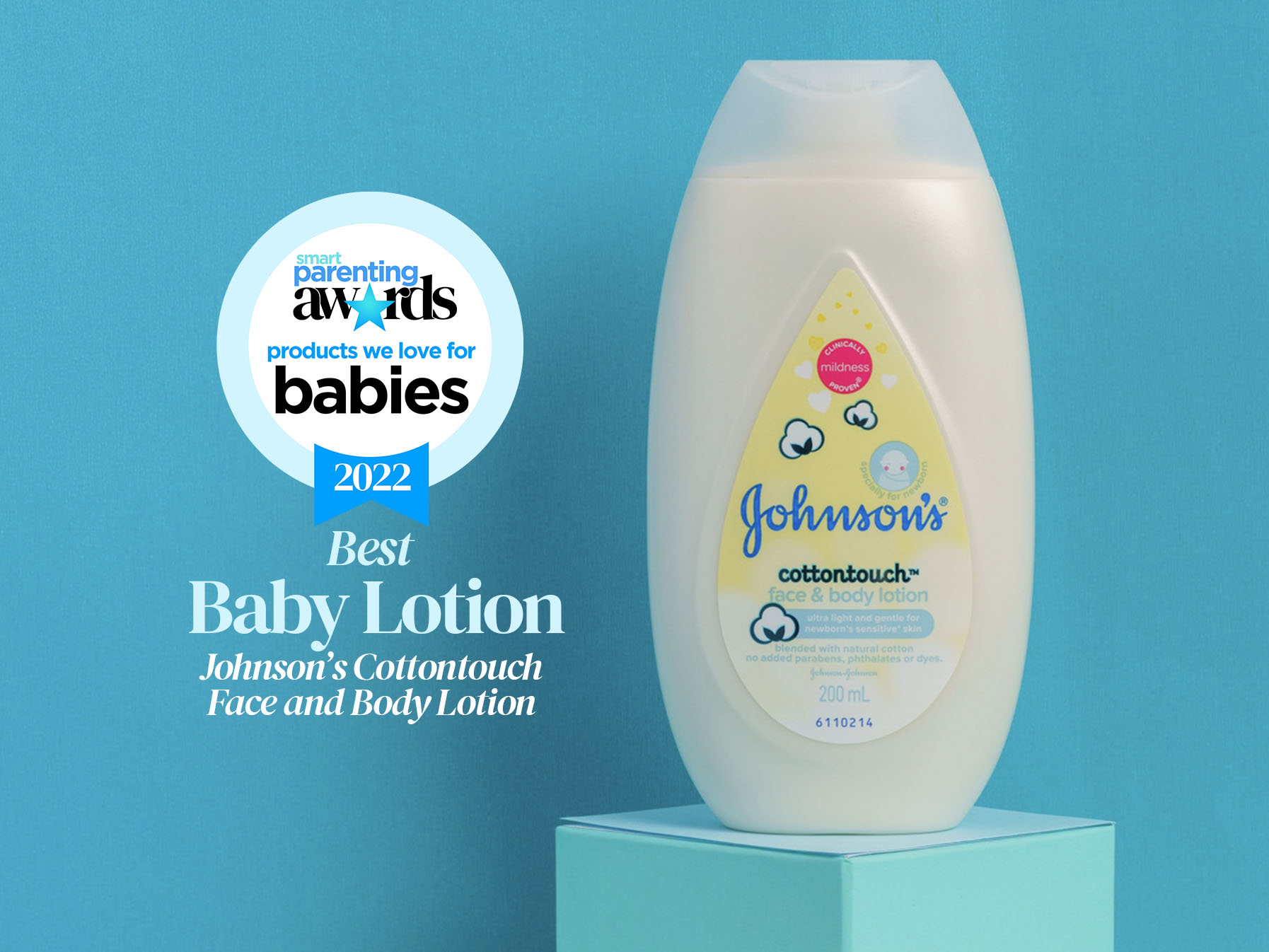 ADVERTISEMENT - CONTINUE READING BELOW
Hands down, Johnson's CottonTouch won this category because it garnered the approval of real moms following a product test and focus group discussion. This Smart Parenting Mom Approved product is also what lifestyle vlogger Camille Co uses for her daughter Sienna who has unique skin needs.
The CottonTouch is by far the best-smelling variant of the brand, according to moms.
Best Feeding Tools: OXO Tot Sleeved Roll Up Bib with Removable Pockets (Php 1,495.00)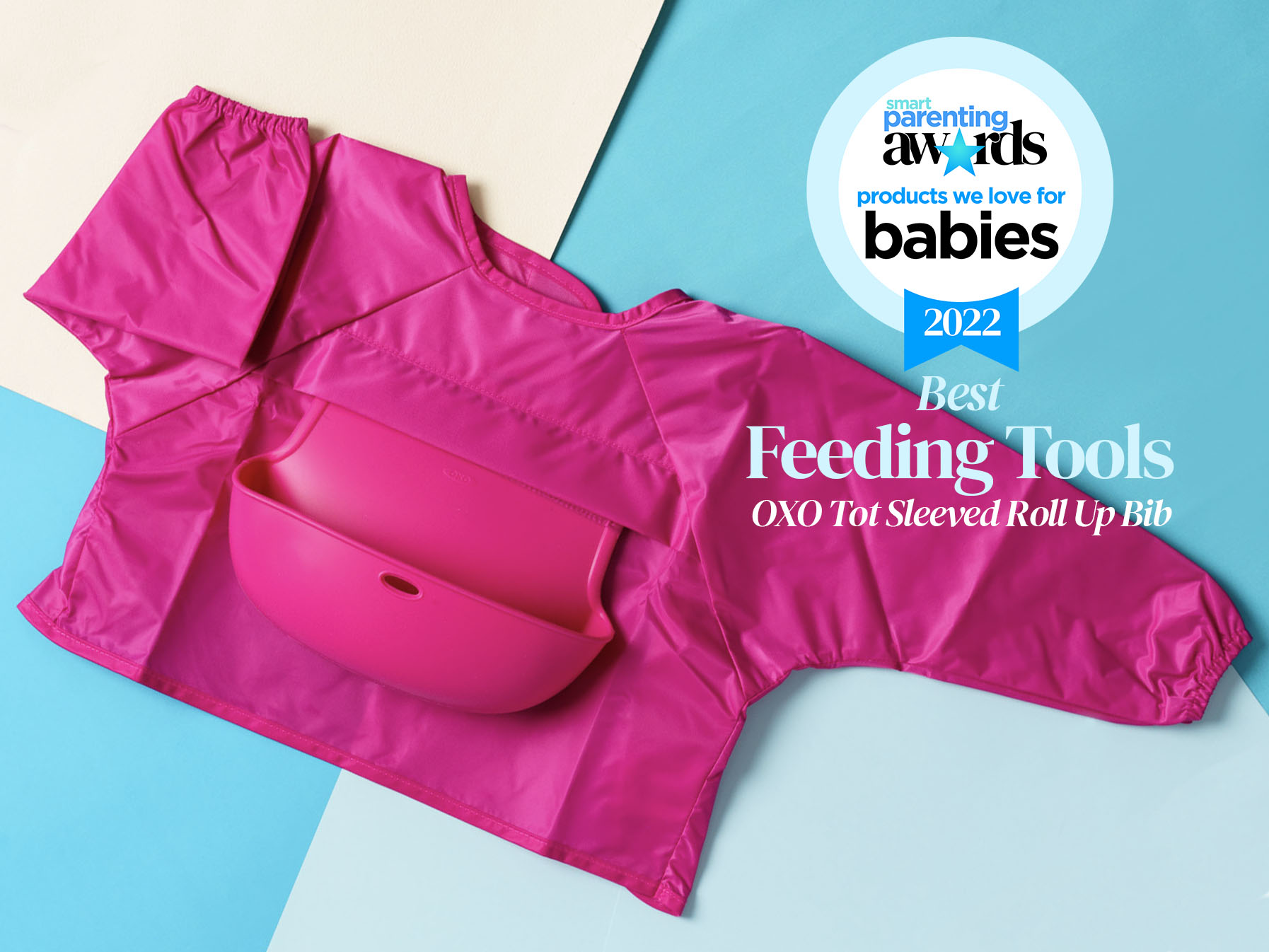 When the Smart Parenting editorial team saw this product for the first time, we wondered, "Why didn't we have this when they started eating?" Every mom's challenge when the baby starts solids is cleaning up the mess they make every mealtime. This bib that allows our babies to get messy while letting us keep our sanity got a unanimous win for the best feeding tool category from the Smart Parenting team.
ADVERTISEMENT - CONTINUE READING BELOW
Angela Baylon, Smart Parenting's social media manager, tried this product with her niece. She said, "It's very convenient when dining at home or even dining outside. The idea behind the product is very simple but it greatly impacts how you treat meals with your toddlers -with ease."
Best Rash Cream: Bepanthen Baby Ointment 30g (Php 249.00)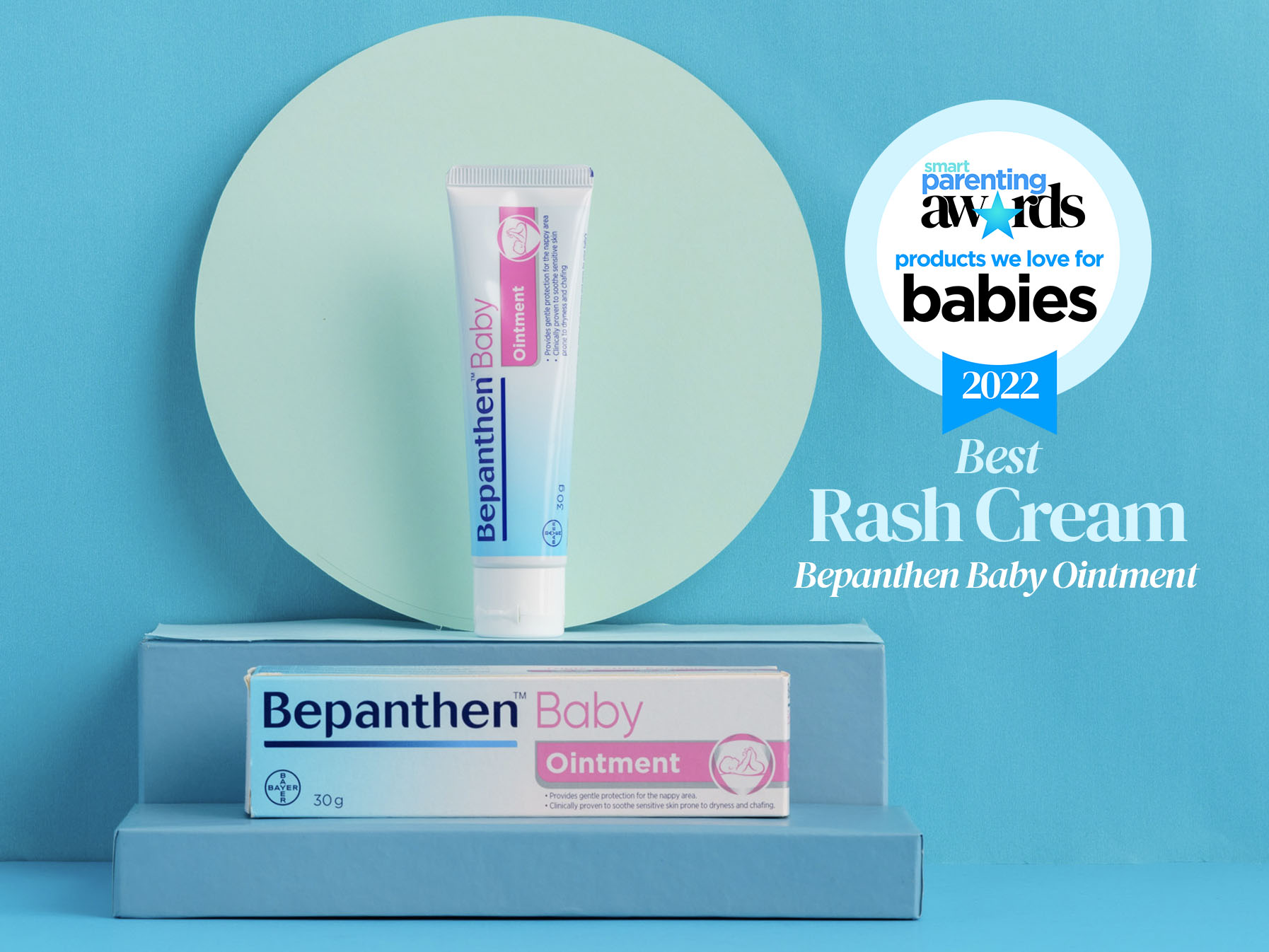 A lot of parents swear by the Bepanthen Baby Ointment, and even pregnant moms are already stocking up on this as this is one of the parent-recommended rash creams. We love how this ointment is consistent in protecting a baby's bum against diaper rash, making it easily a new parent's must-have.
Best Bottle Cleanser: UniLove Baby Bottle Cleanser 500mL (Php 119.00)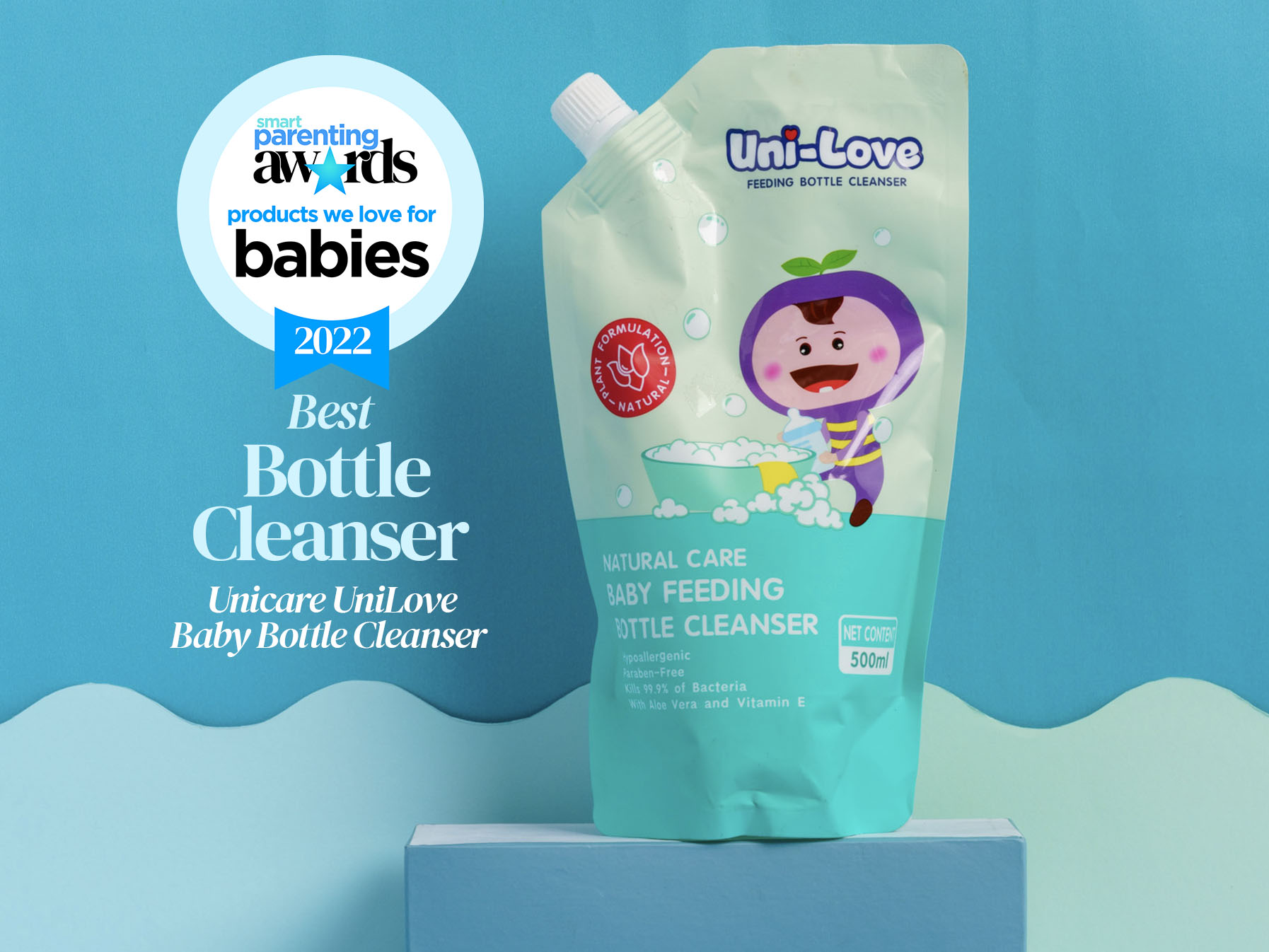 ADVERTISEMENT - CONTINUE READING BELOW
When it comes to product quality and value for money, UniLove Baby Bottle Cleanser ticks all the boxes. This product is well-loved by parents as it is made of natural ingredients so it not only keeps babies' bottles and nipples clean, but also parents' hands soft and moisturized after use.
Best Nasal Aspirator: NoseFrida Nasal Aspirator (Php 750.00)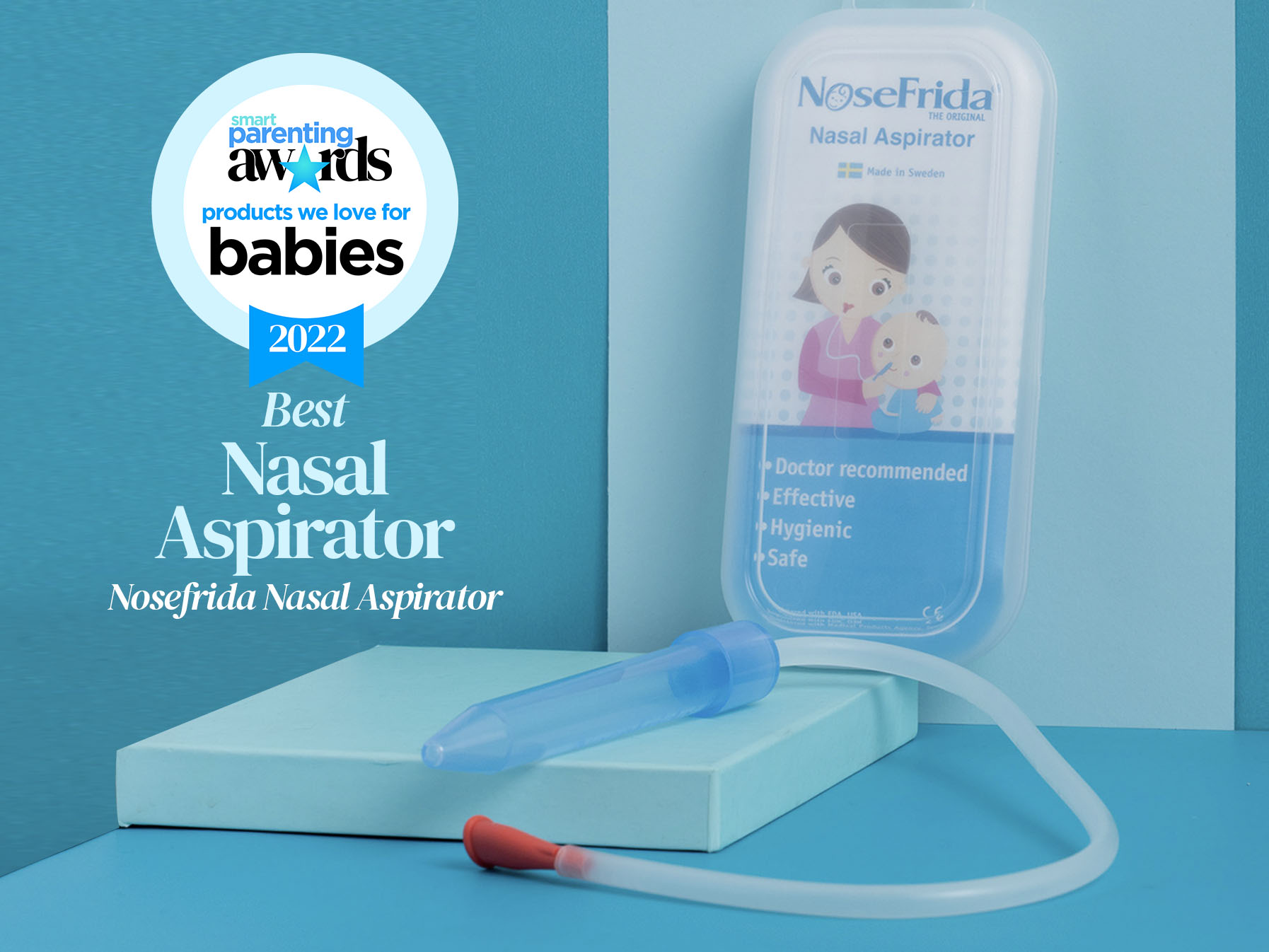 NoseFrida is one of the smart items being used by new and modern moms. No other nasal aspirator in the market makes removing snot from a baby's nose as safe and as easy! While this product is way cheaper than the usual nasal aspirator we can buy in pharmacies, parents consider this product a good investment as babies and kids are prone to getting colds due to the changing weather. This is probably one of the best baby shower gifts you can give to a new mom.
ADVERTISEMENT - CONTINUE READING BELOW
Best Pacifier: RaZBaby Keep-It-Clean Pacifier (Php 395.00)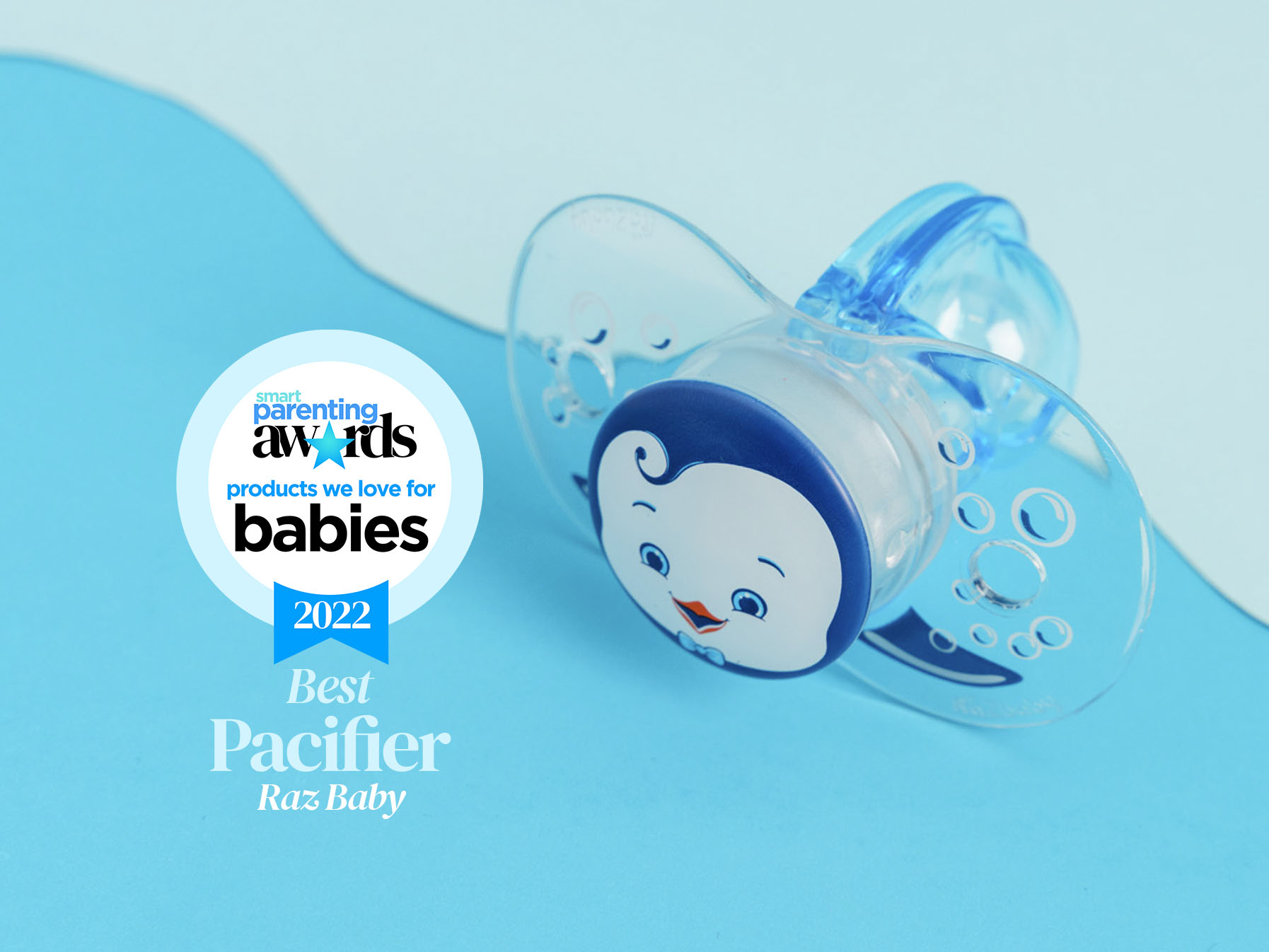 This pacifier gives a parent peace of mind. Why, it addresses every parent's problem whenever their child uses a pacifier - it closes when it's dropped! It also has built-in shields so parents will no longer have to worry about misplacing the cover. What a relief! It also comes in different cute animal designs that our kids love!
Best Sleepsack: Halo Sleepsack Swaddle (Php 1,550.00)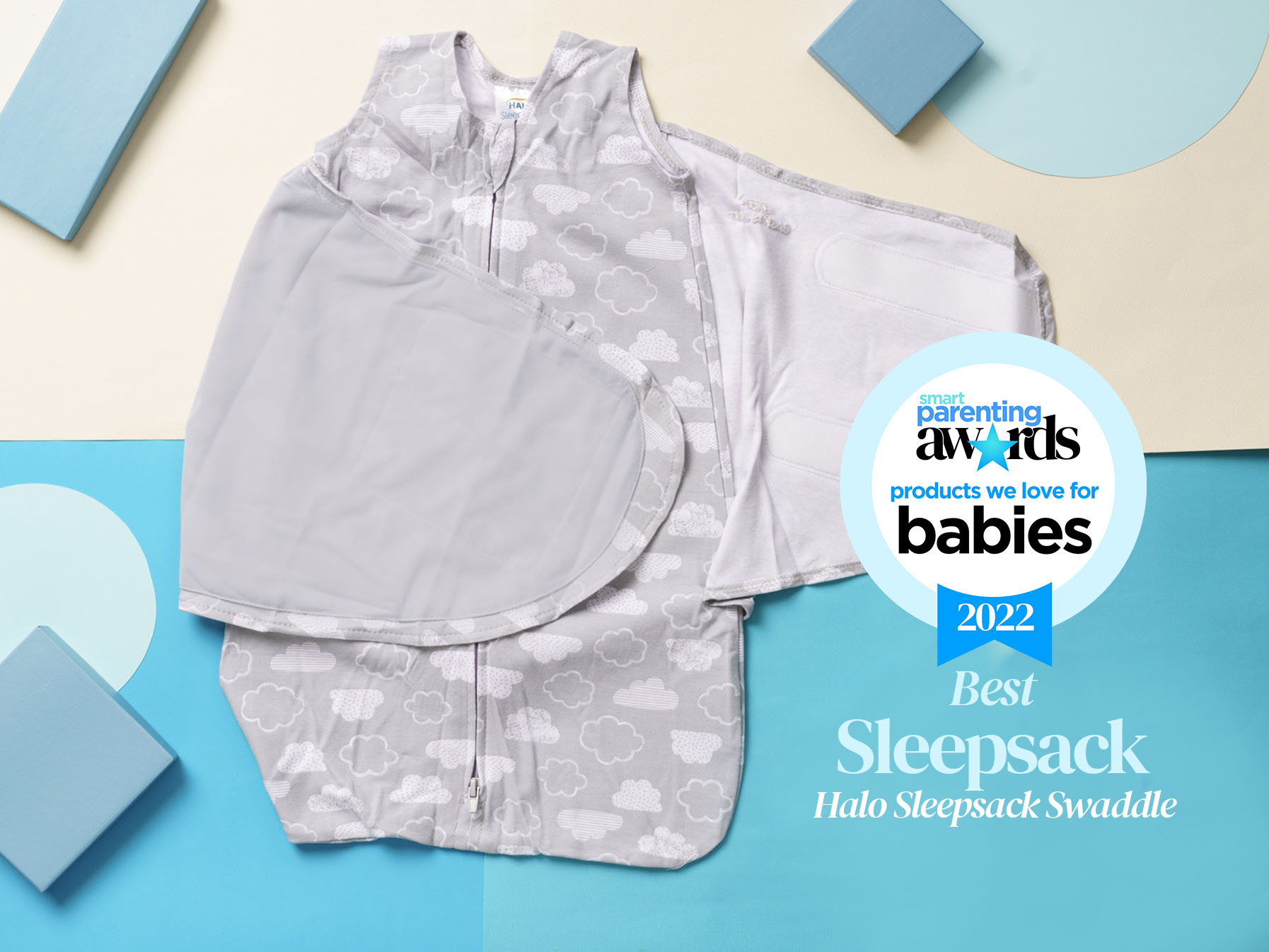 ADVERTISEMENT - CONTINUE READING BELOW
Probably one of the most underrated yet important items for newborns, the Halo Sleepsack Swaddle not only helps keep a newborn to sleep soundly but also enables parents to have their much-needed rest.
"I used Halo Sleepsack Swaddle with my kids and it kept me from worrying about whether or not they were too cold while sleeping or if the blanket was covering their nose. No more fighting with your child about using a blanket," says Ronna Capili Bonifacio, parenting editor.
We love it for its ease of use material used, which is 100% USA cotton. Its arms-in feature also keeps your baby from scratching their face.
Best Baby Wipes: UniLove Unscented Baby Wipes 100s (Php 89.00)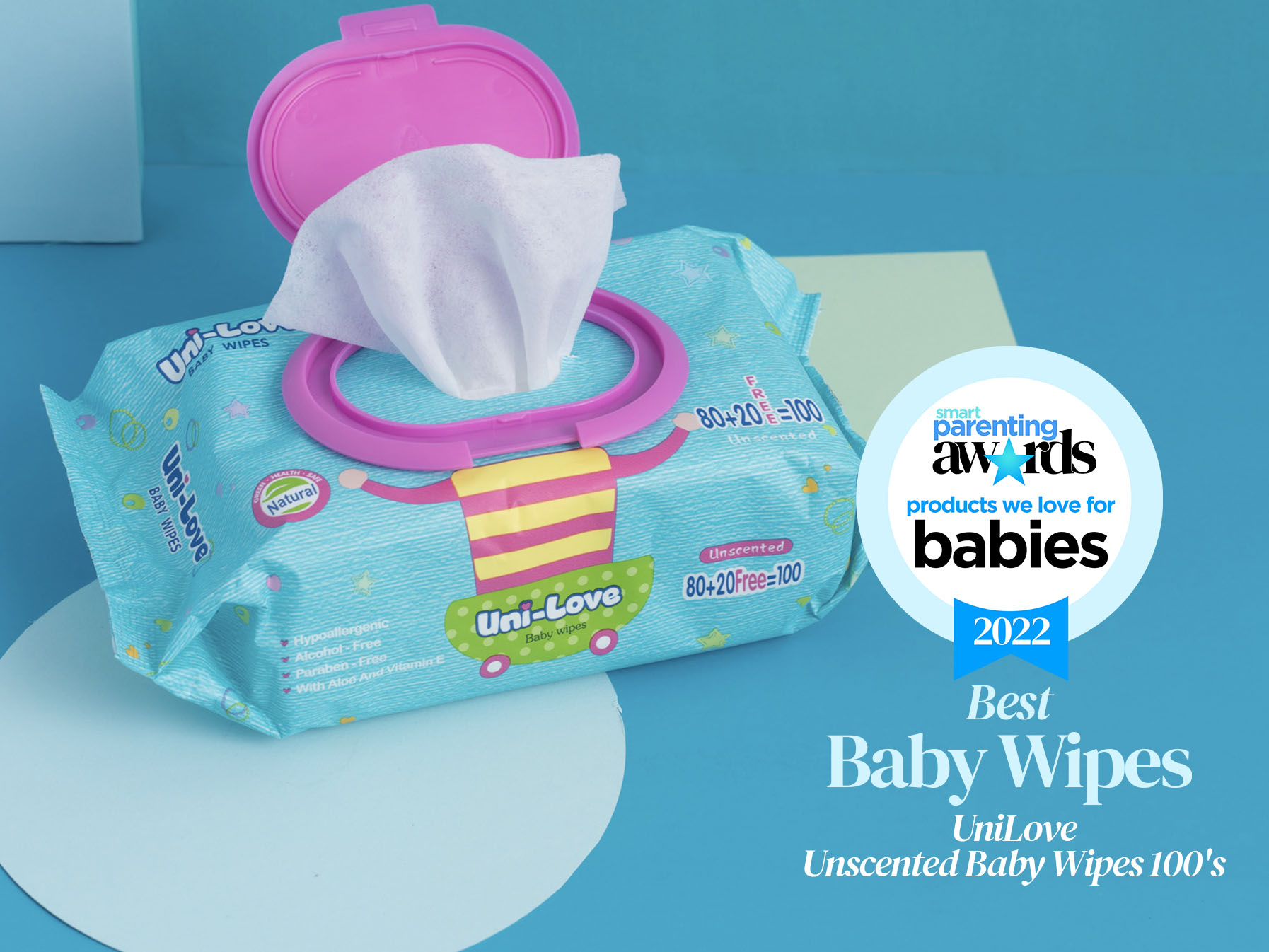 Most parents love to buy their baby wipes by bulk, and for the most affordable yet quality baby wipes, UniLove is the best for Smart Parenting.
ADVERTISEMENT - CONTINUE READING BELOW
Romae Zen Arganda, Smart Parenting's community manager said she likes this product best, "Hindi harsh sa skin. My baby loves it among all the baby wipes na nagamit namin before."
For its cheap price of just Php 89.00, you'll get 100 pulls of quality wipes that are not too thin and with just the right amount of moisture. We also love its hardcover and seal, making it easier to use daily.
This is the third in a series of Smart Parenting Awards 2022: Products We Love stories. Read the Products Dads Love here and For The Home here.
Are any of these products your babies' favorites too? Join the Smart Parenting Village for a chance to vote for your faves for the Parents' Choice Awards, and win prizes too!
Also, we want to know you better! We're raffling off P5,000 Lazada vouchers to respondents who complete our 2022 survey. Click here to answer the survey and help us out!
––––––––––––––––––––––––––––––
Produced by Judy Santiago Aladin
Edited by Ronna Capili Bonifacio
Art Direction by Stephanie Ocampo
Styling by Nikki Canlas
Photographed by Patrick Martires
Assisted by Annycrist Marino
Video Producer: Dani Llagas
Social Media Producer: Angela Baylon
Growth Lead: Francinn Hubag
Managing Editor: Aussy Perfecto
Brand and Business Head: Iza Santos Cuyos
Subscribe to Smart Parenting's YouTube channel, and watch for the Smart Parenting Awards 2022 videos.