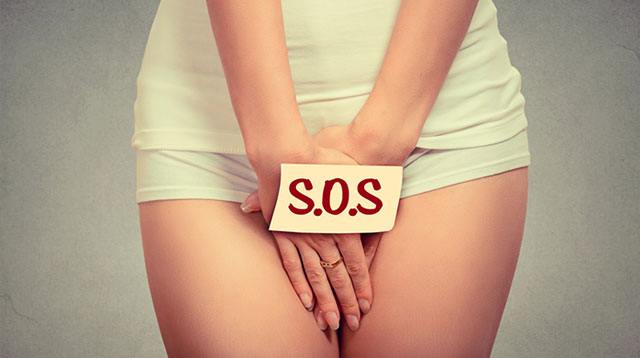 Women before us have long suffered in the name of vanity -- think corsets, foot binding, and even face creams made of lead. Today, not much is different as a lot of our kikay ways still involve certain amounts of discomfort or pain, or come with health risks that are not to be taken lightly. Curious to know if your habits are making your body suffer? We've rounded up six common beauty practices and turned to the experts to ask: Is it safe or not?

Getting eyelash extensions
Those faux lashes can be a lifesaver for busy moms, giving you gorgeous peepers minus the need to apply mascara. But having perpetually dolled-up eyes comes at a price: Aside from experiencing mild stinging or even an allergic reaction from the glue, "extensions can also cause folliculitis and styes," says Cecilia Ramos Bernad M.D., a cosmetic dermatologist. The synthetic strands, which usually last six weeks before they fall off, can also harbor infection-causing dirt and bacteria, and can be extremely uncomfortable should you get one inside your eye. But perhaps the biggest danger is that you may end up losing your real strands over time. Warns the British College of Optometrists, "Repeated use of eyelash extensions can cause traction alopecia, a condition where the hair falls out due to excessive tensions placed on the hair shaft." As a result, your natural strands can grow thinner or stop growing altogether. Yikes.

No or Go? Go, if you must have your va-va-voom eyes and can't be bothered with DIY false lashes (which are safer but tricky to apply). But Dr. Bernad advises choosing a "reputable salon that uses quality materials," ideally one that specializes in lash extensions. Unlike shoddy establishments, specialty salons usually also offer removal services, so you don't end up pulling the extensions off by yourself, minimizing the risk of tugging on your natural strands.

Having your cuticles clipped
It's a common practice at nail salons during your mani-pedi -- a step done to achieve a cleaner look. But cutting into your cuticles (or the thin layer of skin that connects the nail plate to your finger) opens you up to external irritants, which may lead to infections. Cuticles have a purpose -- "to serve as barriers against harsh elements like water and dust," says Ma. Theresa Tan-Pascual M.D., a dermatologist at The Medical City and fellow of the Philippine Dermatological Society. She adds that when you cut the cuticles, you can develop hangnails a.k.a. those pesky, torn pieces of skin around your fingers. Aside from being unsightly, hangnails can be painful if they get pulled on accidentally, and may turn into tiny wounds. Again, infection alert!

ADVERTISEMENT - CONTINUE READING BELOW

No or Go? No. Instead of having the manicurist hack away at your cuticles, have her just gently push them back with an orange stick (that wooden or metal stick with the flat, angled end) before clipping the excess dead skin. This way, you get a clean finish minus the health hazards.

What other parents are reading

Getting a gel manicure
The invention of gel nail polish may have answered our prayers for longer-lasting manicures, but the convenience it brings can cost you more than just cash. According to a study by the Skin Cancer Foundation in the U.S., "ultraviolet [UV] radiation-emitting devices are carcinogenic to humans," and this includes the UV lamps used to cure gel polish. In a statement, Elizabeth K. Hale M.D., vice president of the Skin + Cancer Foundation, says, "Although studies have shown that the skin cancer risk associated with UVR-emitting nail lamps for gel manicures is very low, it is not insignificant." It doesn't help that the risk is greatest for squamous cell carcinoma (a kind of skin cancer), which is very common on the hands and around the fingernails. The bottom line? Even if you're only getting your gel fix every two weeks and the threat is minimal, exposure is still exposure.

No or Go? Go, but to be on the safe side, apply a broad-spectrum sunscreen with at least SPF 15 on your hands 20 minutes before placing them under those blue lights. You can also opt for the new gel options that don't require cooking under a UV lamp. 

Going for a Brazilian wax
Sure, going bare down there does have its perks -- hygienically and sexually speaking -- but this beauty practice comes with its own set of risks, especially since you're dealing with a sensitive area. "Too-hot wax can result in a burn, which can lead to scarring and darkening of the area or post-inflammatory hyperpigmentation," says Windie Hayano M.D., dermatologist at Skin Inc. Dermatology and Laser Center. Waxing in the wrong direction, meanwhile, "can cause ingrown hair," she says, "which can later lead to folliculitis, and develop into serious scarring and infection." (Remember: The pubic area is warm and humid, making it conducive to bacterial growth.) Moreover, a 2014 study published in the journal JAMA Dermatology has found waxing to be linked to an increased risk of contracting sexually transmitted infections. This is because waxing (or even shaving) damages the skin membrane, allowing viruses or bacteria to enter the body more easily.

ADVERTISEMENT - CONTINUE READING BELOW

No or Go? Go, but choose a salon that is strict with its sanitary practices, and be sure to follow after-care instructions, like avoiding swimming pools or steam baths. Better yet, talk to your gynecologist about your options. For safer hair removal, you can opt to trim or use a depilatory cream for the outer areas of your bikini line. (Be sure to do a skin test first when using a depilatory cream for the first time, and follow instructions precisely.)

What other parents are reading

Undergoing a chemical peel
It's easy to understand why chemical peels can be appealing for women who want to take years off their face and score fresh, "new" skin -- it's quick, affordable, and offers nearly immediate results. "A chemical peel is a treatment in which an acid solution (usually glycolic acid for a light peel, and trichloroacetic acid or TCA for a medium peel) is used to remove the damaged outer layers of the skin," explains Maria Celia A. Garcia-Azcue M.D., dermatologist at SkinStation, adding that it's effective for blemishes, wrinkles, and uneven skin tone. But while such procedures rarely result in serious complications -- especially when done properly and by trained professionals -- the term "chemical peel" alone can also make a lot of people cringe, as it's often associated with skin redness, soreness, scarring, discoloration, and even burning. After all, the acid solution used in peels damages the skin in a controlled manner, creating a superficial wound.

ADVERTISEMENT - CONTINUE READING BELOW

No or Go? Go. "Certain risks do exist," admits Dr. Garcia-Azcue, "but they can be reduced by completely following your doctor's pre- and post-treatment instructions and by providing a complete medical history." Worth noting: Women who are pregnant or breastfeeding, or who have active cold sores, overly sensitive skin, a history of chemotherapy or radiation therapy, an autoimmune disease, or allergies to aspirin are not advised to undergo peels so as to avoid complications. But if you're healthy and willing to follow the derma's guidelines while your skin heals, then you shouldn't have any problems. (Recovery time can take a few days to a couple of weeks, depending on the concentration of the peel.)

Having your warts zapped
If you've ever had your warts cauterized at a salon or clinic, you've probably felt the fear that comes with smelling parts of your skin burn. "When you remove warts via electrocautery, you are essentially burning them," explains Skin Inc.'s Dr. Hayano. While this common method has been proven to be effective in removing those unwanted skin growths (and is generally painless since you're given anesthesia), it is important to have this procedure done at a doctor's clinic. "It should not be done in a salon and should be carried out in a sterile environment," she says, adding that, if not done right, electrocautery can "lead to scarring, infection, and post-inflammatory hyperpigmentation." Another reason you should get it done by a licensed doctor is so he or she can properly identify the growths, since some warts "look like skin cancer," says Dr. Hayano.

ADVERTISEMENT - CONTINUE READING BELOW

No or Go? Go! The benefits of wart removal outweigh the risks. Caused by the human papillomavirus or HPV, warts are not just a superficial skin concern; they're highly contagious and can easily spread from one part of the body to another (from the face to the genitals), as well as to people you come in contact with. For mild growths, topical salicylic acid can be effective. But to be safe, have your derma do a skin check before trying any form of treatment.

What other parents are reading

This story originally appeared in the May 2016 issue of Good Housekeeping Philippines magazine. 
Minor edits have been made by the Smartparenting.com.ph editors. 

Trending in Summit Network