How to Avoid the Sleep-Deprived Look With Mascara

A few coats of mascara can really make your eyes go, "Wow!"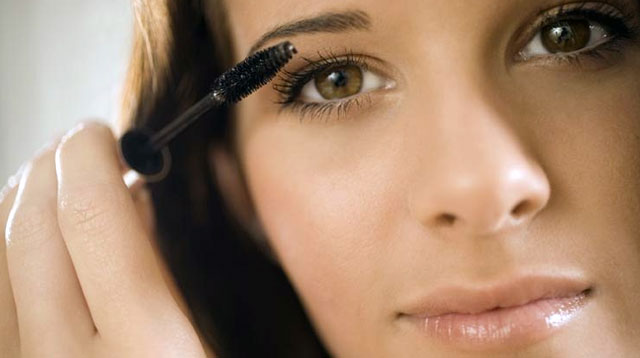 We hardly have 30 minutes in the morning to do our makeup; in fact, we barely have enough time to accomplish our long list of to-do tasks for the day. However, we can all agree that adding a bit of color can make a big difference in facing an entire day or errands, chores, and deadlines, right?

One quick solution: mascara. A few coats can give life to tired and sleepy eyes and keep your face from looking drained, say Maia Ang, senior product manager for Maybelline New York. Choose a lightweight formula for everyday use, but it should also give your lashes the curl, length, and volume you need. Retty Contreras of Cosmo.ph suggest to choose water-proof formulas "because non-waterproof mascaras smudge easily."

 


Volum' Express Hypercurl Mascara by Maybelline New York, P149, avaialble at leading department stores

ADVERTISEMENT - CONTINUE READING BELOW

CONTINUE READING BELOW

Recommended Videos

The mascara perfect for moms is one that doesn't smudge and can last 24 hours, so you can just forget you applied it even after doing shores and errands. But you have to apply it properly. Here are some tips.

What other parents are reading

1. Curl your lashes first before applying mascara. 
Applying mascara can make your lashes harder and less flexible and sometimes sticky, so curl your lashes first. Doing it the other way around can lead to you pulling your lashes out, says Ira Nopuente, associate fashion and beauty editor of Female Network. Curling can really help open up your eyes. 

2. Don't pump the wand into the tube too much.
This practice only pushes more air into the tube and can cause the mascara to dry out faster than it should. Instead, twist the wand in circular motion to get a good amount of product, advises Brooke Shunatona of Cosmpolitan. You won't need a lot if you choose your produc wisely. (Click here for a basic guide).

ADVERTISEMENT - CONTINUE READING BELOW

3. Smear off excess product on a tissue. 
This is especially crucial when using a newly-opened mascara or if it has not been used for a period of time to prevent over-applying; you don't want to deal with clumps. If you think the product is already clumpy, soak the tube in a cup of hot water to make the formula thinner and easier to apply.

What other parents are reading

4. Do your lower lashes first then upper lash second. 
Otherwise your top lashes will smudge when you look down. Place a spoon under your eyes to avoid getting marks on your skin, advise sShunatona. Look straight while putting on mascara on the upper lash line, using a zig-zag wiggle motion from the base of your eyelashes moving upwards. "This will help give your lashes a curled effect," explains Marlena Stell, founder and CEO of the blog Makeup Geek. If you have time, set your lashes by applying loose powder over them after putting on mascara. 

ADVERTISEMENT - CONTINUE READING BELOW

5. Remove mascara before going to sleep. 
Washing your face is not enough; use a makeup remover. Soak a cotton ball with makeup remover and then press it gently over your eyes for a few seconds before wiping the product off. If you don't wipe it all off, it can lead to clumps, and worse, it can make your eyes prone to infection, too, says Nopuente. And speaking of eye infection and irritation...

6. Mark your mascara's expiration date.
Since mascara is applied close to the eyes, prevent infection by regularly replacing anything that comes in contact with your eyes, says New York City dermatologist Dr. Debra Jaliman in GoodHousekeeping. Associate fashion and beauty editor Zoe Laurente of Stylebible.ph says a tube of mascara is good for six months maximum.

Trending in Summit Network