Celebrate Small Wins, Mama! 5 Luxury Bags You Can Buy Online, Starts At P10K

Whether you want to reward yourself with an ear piercing or a new bag to celebrate your wins, it's your call.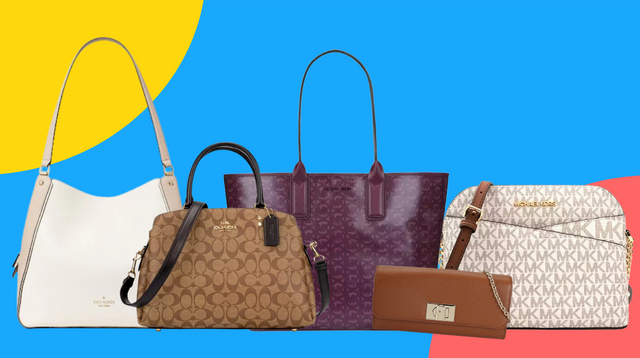 The word luxury comes from its Latin root, "luxuria," meaning "extravagance or excess." Historically, Ancient Romans used this word to define rebellious and sinful living. Nowadays, it has evolved into a more positive definition. Luxury means having great comfort with possessions and other things that seem enjoyable.

Zoe Gabriel became a well-known teenage Filipina based in Singapore after being bashed on TikTok. When she referred to the Charles and Keith bag as "luxury," netizens criticized her and pointed out that she didn't know what a luxury brand is.

She explained that the word "luxury" could have a relative meaning. Coming from a humble family who did not have much growing up, she is genuinely grateful for this bag.

Meanwhile, new mom Jessy Mendiola recently shared that she bought herself a new bag to celebrate small wins. She said she rarely does that, and that should be the case so that we could avoid excess.

Three things to consider before buying a luxury bag for yourself

In a previous Smart Parenting article, moms shared their reasons for buying expensive bags. Whether you want to reward yourself with an ear piercing or a new bag to celebrate your wins, it's your call. Here are some things you want to think about before hitting the check out button.

1. Define your budget

While buying a luxury bag can be costly initially, you save money in the long run because they're proven to last long. Consider buying a bag that you can afford. It's better to start small with premium brands, then go for the big ones later. You may also opt for a pre-loved or second-hand bag, or go for local brands depending on your budget.

ADVERTISEMENT - CONTINUE READING BELOW

2. Choose a color that suits your lifestyle

Since this will be your first luxury bag, make sure it suits any color or style of clothing you wear. Choosing neutral colors is also a great starter, so you can pair it with any type of clothing. Neutrals go with everything, but if you choose colorful ones as your personality says so, go for it! You'll be the one to define your style.

3. Define your purpose

Ask yourself whether it's for everyday use or only during special occasions. Depending on how you will use it, be specific in your choice of size so you can use it for its intended purpose.

READ ALSO: 'Deserve Ko To!' Moms Share Why Buying A Luxury Bag Is Not Selfish

5 luxury bags that you can buy starting at P10K

If you've decided to get yourself your first luxury bag, here are our top picks that you can buy online, starting at P10K.

1. Michael Kors Vanilla one-shoulder diagonal bag (P12,145.00)

Made of quality and authentic PVC leather, this Michael Kors bag is a good buy with its vanilla color that you can pair with any outfit! The shoulder strap is adjustable and removable. It also has a zipper pocket and a storage compartment that moms love.

Buy it on Zalora here.

2. Furla 1927 Chain Wallet (P15,329.00)

Furla is an Italian brand that produces handbags and accessories since 1927. If you want to treat yourself to something pretty but want to be discreet, you can start with this wallet made of original leather.

Buy it on Zalora here.

3. Coach women's One-shoulder handbag - Khaki with black (P16,209.00)

ADVERTISEMENT - CONTINUE READING BELOW

Coach is a luxury American fashion brand, which is on the more accessible and affordable side. This classic bag could be your first one, and who knows what will be your next!

Buy it on Zalora here.

4. Kate Spade Leila Colorblock Medium Triple Compartment Shoulder Bag (P14,860)

Another brand you can choose for your first luxury bag is Kate Spade. This New York-based brand is known for its feminine designs, marrying girly designs and high-quality materials.

Buy it on Zalora here.

5. Michael Kors Merlot leather shoulder handbag (P10,241.00)

Originally P32K, this is a steal if you want a big bag that can hold all your stuff.

Buy it on Zalora here.

These brands have been around for years for no reason. You deserve to treat yourself from time to time, mama! Getting something you don't usually buy makes you want to work harder for your goals. 

Trending in Summit Network