4 Ideas for a Party Loot Bag and What Useful Items to Put Inside

Here are fun and useful loot bag stuffers to match some of the most classic kiddie party themes.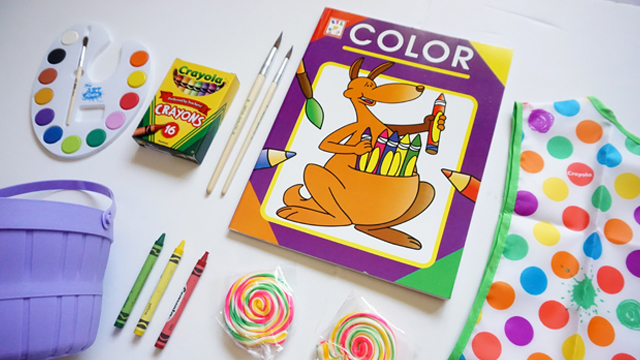 Going to a children's party is always fun and exciting for kids. They look forward to delicious cake and ice cream, good food, fun entertainment activities, prizes and, of course, a loot bag to cap off the merriment. 

While the goody bag has actually been the source of a bit of debate in the past couple of years (some parents feel parties no longer need the treat bags), kids still look forward to this party highlight, and they can still be very relevant for today's kiddie parties with some updating . 

One of the reasons why parents have been scrapping the giveaway bag is it has traditionally been full of small toys that either immediately gets lost or quickly breaks. While toys are fun treat bag stuffers, these days it's better if you fill your loot bags with useful, educational, and even theme-appropriate items that they can use for a long time. 

Here are some fun and useful goody bag stuffers to match some of the most classic kiddie themes. 

Pool Party
A pool party is always a good go-to theme in the Philippines -- we have bright, sunny, and hot weather for roughly half the year. Here are some fun goodies you can pop into your pool party giveaway bag.




ADVERTISEMENT - CONTINUE READING BELOW

Pool dry bag, P299, Toy Kingdom. Goggles, P69, Divisoria. Dermplus Sunblock, P99, and Beach Hut Sunblock, P399, all available at Watson's. Shades, P50, Divisoria. Towel, P100, Shopwise. Trolli sea creatures gummie candies, P199, leading supermarket 

Shades The kids will be out in the sun after all. Give them something useful like fun kiddie shades they can don while by the pool. You can get great style at affordable prices at the department store and Divisoria Mall from P49-P99.
Towels Another useful giveaway that kids will use on the day of the party and for many days after is a towel. You can buy plain ones in the party's colors at all department stores from P100-P299.
Sunblock Don't forget the SPF! One of the most important things you might want to give your guests is sun protection. You can buy sun protection in sachets at Watson's at P49.
Pool toys If you want to put some toys in your giveaways make them toys that they can use at the party. Small floaties, water pistols, or foam sprayers. You can buy pistols and foam sprayers for P49 at Divisoria Mall or for P149 at Toy Kingdom
Snacks Some snacks are always a welcome treat in any loot bag. Make yours theme appropriate by giving away Goldfish or gummy sharks. You can buy Goldfish snacks at S&R and gummy sharks at your local supermarket.

What other parents are reading

Art Party
An art and crafts party is fun for boys and girls alike. The kids will be able to let their creativity run wild and you'll never lack for fun artistic games and activities. Give them goodies that they can use over and over again.




Art attack paint palette, P89; Crayola crayons, P50.50; Paint brushes, P100; and coloring book, P120, all available at school supplies stores, book stores, and major department stores. Crayola paint smock, P299, Toy Kingdom. Purple bucket, P150, Divisoria

Crayons No matter how many crayons kids already have they can always use more! You know where to look for this, and even your friendly neighbohood store carries it.
Paint and brushes Paint and brushes help stoke those artistic fires. Children especially those between the ages of 4-8 love painting. Available at National Bookstore or any leading department store.
Coloring books With all those crayons, you'll need some art paper or coloring books. Look for some basic sets to match your generic art theme. Available at National Bookstore or any leading department store.
Colorful candy Snacks and candy are still a fun treat in a giveaway bag. To match your artistic soiree, go for bright and colorful candy! You can buy colorful candy at local bakeshops like Chocolate Lovers.
Smock/apron With all the paint and crayons, little artists will most certainly need an apron or smock to protect their clothes.  Plus this is something they can use at home too! You can buy art smocks or little aprons at Divisoria for P40.

ADVERTISEMENT - CONTINUE READING BELOW

What other parents are reading

Princess Party
What little girl doesn't love a princess party? Most girls will request for a princess party at least once. You can design a gorgeous event and make giveaways fit for royalty.




Polka dot bag, P79; princess headband, P149; costume jewelry, P89, all available at Toy Kingdom. Disney coloring book, P199, National Book Store; Snow White ribbon clip, P155, Celestina and Co. Goody Glam Girl Kids crown barrettes, P299.75 (a pack), princess toy egg and cookies, all available at SM Department Store.

Tiara Every princess needs a tiara! Make it useful beyond your party by buying a nice crown headband. This way, your little guest princesses can continue using it long after the confetti has settled. You can buy beautiful princess crowns at SM Department Store between P149-P299
Princess story book Another useful princess present is a fun storybook. If you have a specific princess theme look for a storybook of that particular princess. Books are something that won't ever get tossed aside. You can buy beautiful princess books for P199 from Toy Kingdom
Hair clips Every princess loves accessories! And it's something they can use over and over again. Look for pretty accessories fit for a princess!
Fun costume jewelry You can either buy these or make them! All you need are some pretty beads and some nylon. Create jewelry in the same shade as your theme and make them easy to slip on and slip off and your little guests will be sure to use them again and again. Costume jewelry is available at department stores nationwide while beads and other jewelry making items can be purchased at Carolinas and Divisoria.
Cookies or candy Give your royal little guests some delicious snacks they can enjoy at the royal soiree. 

What other parents are reading

Superhero Party
Your brave little boy probably loves Superman, or Spiderman, or the Avengers. A superhero party is a favorite choice for boys. Here are some fun items you can assemble for a super cool goody bag.




ADVERTISEMENT - CONTINUE READING BELOW

DIY felt cape. Marvel chocolate wafer bar, P49; Avengers notebook, P69; Spiderman puzzles, P99 (a pack), blue re-useable bag P79 (set of 2), all avilable at SM Department store. Lollipops, Marvel toy eggs, and Hulk candy dispenser, available at leading grocery stores.

Puzzle You want to give giveaways that are not only useful and fun but challenging as well. Challenge your little superhero guests with puzzles featuring their favorite characters. Superhero puzzles are available in packs of 4 at National Bookstore and Toy Kingdom.
Lollipops decorated as superheros This time you have a chance to let your creativity shine! Don't just give candy treats -- give superhero candy treats!
Superhero supplies A fun notebook, coloring book is always a welcome treat in a goody bag. It's a useful gift that brings hours of unplugged fun. Be sure to get a supplies that match your superhero theme! Coloring books available at National Bookstore starting at P79
Superhero snacks Nothing is more super than candy with a Hulk or Captain America dispenser. The best part is when the candy is finished the kids can still use the container. Superhero candy heads available from Candy Corner and Lucky Chinatown Mall in Divisoria.
Superhero cape What's a superhero without a cape! You can easily make your own out of felt or even extra shirts and the kids are sure to love them.

Michelle Katigbak-Alejandro is a writer, editor and creative director of Peanut Butter and Glitter, a party, craft, and lifestyle blog about her adventures with her daughter, Bella. 

Trending in Summit Network