My Christmas Story: The Good Samaritan

Though crimes spike up during the Christmas season, you can still depend on the kindness of strangers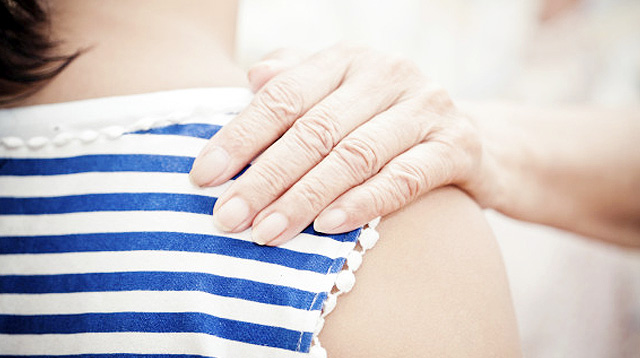 I blame it on the macchiato, that deceptively harmless-looking cup. I don't usually indulge in designer caffeine, preferring to spend the money on treats for my kids, but it was the last workday before the mandatory Christmas leave of 2008, and I thought, "An occasional gift to myself won't hurt." So I gave in to the temptation.

Just half an hour later, the harm began: My heart started beating too fast. My lungs started breathing too hard. I began to feel lightheaded. My self-diagnosis: espresso-induced hyperventilation.

It was a bad time to feel unwell. My husband wasn't picking me up from work, so I had to take public transportation home. The stench of FX vans in the evening always made me feel sick to my stomach even on my best days. I should have gone to the clinic and waited to feel better, but I couldn't wait to get home to my family.

What other parents are reading

Halfway through the two-hour commute, I felt so nauseated that I had to get off the van. The driver dropped me off at a gas station, where I desperately tried to control my breathing and palpitations while worrying about how I would get another ride. All the public utility vehicles that passed the area were already filled to capacity.Then an FX van approached, and the driver waved a "Montalban" sign at me. Hallelujah, I had a ride!

I got into the seat right beside the driver, and he drove off. Only then did I notice that, strangely, the FX was totally bereft of other passengers. I asked the driver how much the fare was. He said, "Huwag na po, off-duty naman na ako (Nevermind, I'm already off-duty)." What? I insisted on giving him my P50, but he wouldn't take it.

My mind began racing. If he was off duty, why did he stop for me? Why did he wave that "Montalban" signboard in the first place? What the heck was going on? I was still hyperventilating, and that didn't help. My face was tingling violently. Oxygen toxicity was setting in. My vision was starting to blur. My fingers had lost all sense of feeling. To top it all off, I was in a car alone with a strange man who had stopped to pick me up for heaven-only-knows-what reason. My thoughts alternated between "Little-Known Signs of a Heart Attack" and "How to Survive an Abduction." I worried how my kids would fare without a mom. I had never felt so panicky in my life.

ADVERTISEMENT - CONTINUE READING BELOW

What other parents are reading

"Miss, are you okay?" The driver's question jolted me. What should I say? Should I tell him the truth? Would he help me -- or hurt me? Could I trust this man?

"Kuya, if we pass by a clinic on the way, could you drop me off there? I'm feeling really bad," I said, hoping to use that as my means to escape. He glanced at me for a second. Then he said, "Don't faint on me, miss. There's just the two of us here. It won't look good." He sounded concerned. Was he really?

We passed by three clinics, but they were all closed. After the third "Closed" sign, I told him it was okay, we were near my home. A few minutes more and we were at my subdivision's gate. He let me off, and as I shakily stepped off the van, he asked kindly, "You'll be okay, miss?" I nodded and thanked him. Then he was gone.

What other parents are reading

As I lay in bed safe with my family that night, I pondered on what had happened earlier that day. Who was that man? Why did he stop for me? To this day, I still do not know the answers to my questions. I never found out who that mysterious driver was. But one thing I do know is this: Someone was watching over me that night. Someone called on that stranger to help me -- and thank goodness he answered the call!

I saw the face of the Savior that Christmas season. He appeared to me, not as a baby in a manger, but as the anonymous driver of an FX van.

ADVERTISEMENT - CONTINUE READING BELOW

Recommended Videos

Celebrate your pregnancy milestones!


Enter your details below and receive weekly email guides on your baby's weight and height in cute illustration of Filipino fruits. PLUS get helpful tips from experts, freebies and more!

You're almost there! Check your inbox.


We sent a verification email. Can't find it? Check your spam, junk, and promotions folder.

Trending in Summit Network