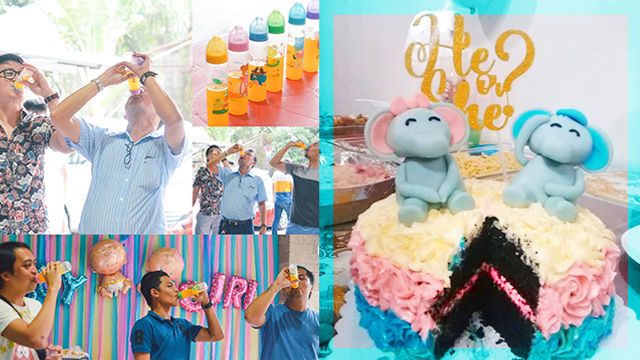 Okay, so you have finally revealed your pregnancy. Guess what, mom? That was just the beginning! Take a look at your checklist, you still have a looong way to go: you've got pre-natal checkups with your ob-gyn, birth and breastfeeding classes to attend, and preparations to make for the delivery day. With all of these in mind and a big, heavy bump to carry, you are actually lucky if you can still find time to shop essentials for you and your newborn. 
So what's a mom to do? Plan a baby shower. That's right. Baby showers can help new parents feel a little less anxious and overwhelmed. Planning one can be a daunting task, especially if you are doing it the first time, but believe us, it's a lifesaver!
Don't stress yourself too much on the theme. What you want is something fun and enjoyable for you and your guests. Think of your favorite color, animal, or recall that great journey that you have at the start of your pregnancy.
Take inspiration from these baby shower ideas.
Beauty and mommy blogger Shen Cala-or admits that her second pregnancy was less than pleasant. But she and hubby were so in awe with how active the baby was while in her tummy whom they fondly called "Sharkie."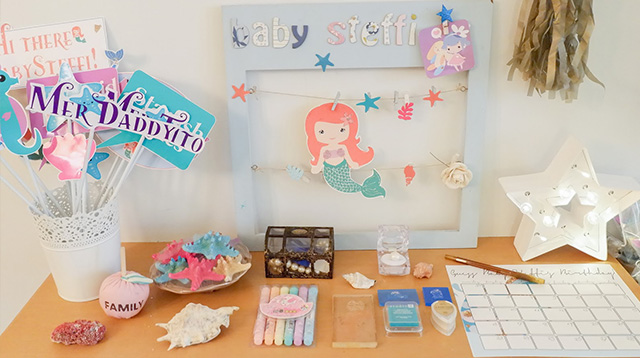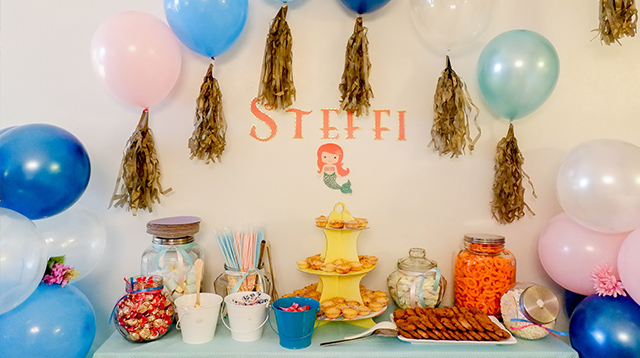 Yellow and grey were the colors that popped in Ferucci Canlas' mind when she was planning for her baby shower.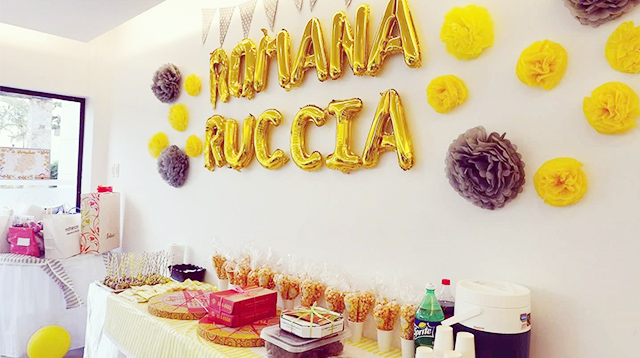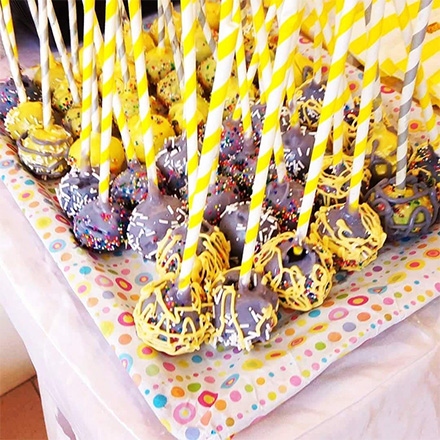 "My baby shower/gender reveal was nothing fancy," Rella Mae Siervo shares. "We just used the colors blue and pink in choosing the stuff that we needed."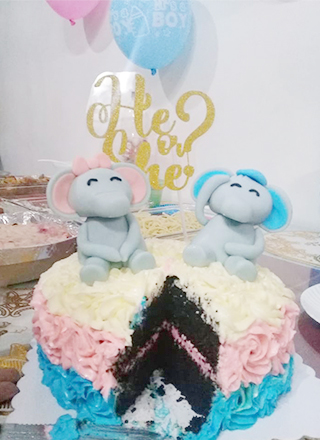 Other baby shower themes you may want to consider is a "spa-rty." Any mom would love to be pampered! Gather your immediate family and close friends and head out for a day at the salon for a full beauty treatment. 
There's also the "great outdoors" theme. No, we don't mean dark forests! Consider an island theme for your baby girl shower (think palm trees, pink flamingoes, and pineapples!) or nautical vibe accentuated by fish themed snacks and sailboat beverages if you're having a baby boy.
Here are a few more tips when holding or planning a baby shower.
Venue
If you want to be practical and save money, do it at home like Katrina Agacid whose in-laws organized her baby shower and had a guest list that consisted of her closest friends and relatives.
Many working moms hold baby showers at their office conference room or pantry. If you will go this route, make sure you coordinate with other departments like your HR and Facilities for room reservation and company policies.
Mary Grace Cabuyao was fortunate because her company hosted her baby shower from the food to game prizes and gifts for the baby. Yes, everything was paid for her employer!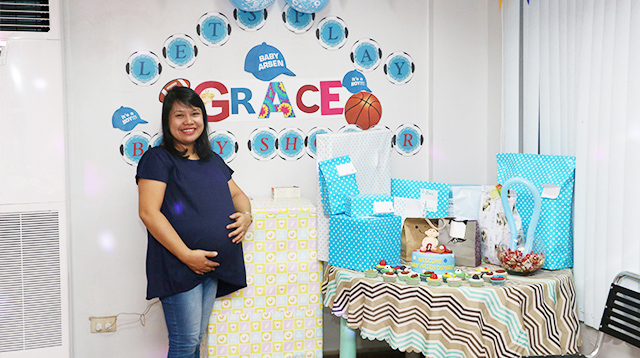 The same thing happened to Bianca San Pedro whose baby shower was organized by her team leader and teammates at work. "There were three [who were pregnant], and everyone prepared something for us like the décor and food. It was a simple get-together, and we just enjoyed each other's company."
If you want to have more time to relax after the event and are willing to spend a bit, consider booking a hotel room or renting a condo unit for a day. It doesn't have to be a five-star accommodation but a place that is accessible for everyone, and it has a friendly staff (you can use their help!) and excellent amenities that you and your guests can use.
Decoration
The best way to save money on decoration is to go DIY. If you have the time and you can create designs and layouts on your own, this won't be a challenge. But if you are not confident with your DIY and styling skills and know someone who is, then don't hesitate to tap that person for help! Of course, the invitation, souvenirs, table set-up, balloons, and buntings must be in line with your chosen theme. If all else fail, there's always Divisoria, the mall, or online shops for these items.
Food
Unlike birthday parties, baby showers do not really require you to serve full course meal to your guests. Party trays and pica-pica or finger food like chips, chocolates, and candies will do as long as it's more than enough to satisfy your guests' hunger (and your cravings!).
Gift Registry
Whoever invented gift registry is a genius! Not only is it convenient and free, but it also gives the guests the idea of what you really need. There are a few online registries that you can sign up for like The SM Store, The Nest, Chicco, Baby Set Go!, and Baby Mama. 
No matter how grand or straightforward your baby shower is, what's important is that you bask in this once-in-a-lifetime celebration of mommyhood with the people who matter to you and the baby the most. Good luck with throwing that baby bash of yours and have a safe delivery, momma!
Though she works as a full-time HR advisor, Carol Amistad is a proud hands-on mom to a sweet girl named Zoey and the family's newest bundle of joy, Ethan. She makes sure that her weekends and holidays are well-spent with the hubby and the kids.