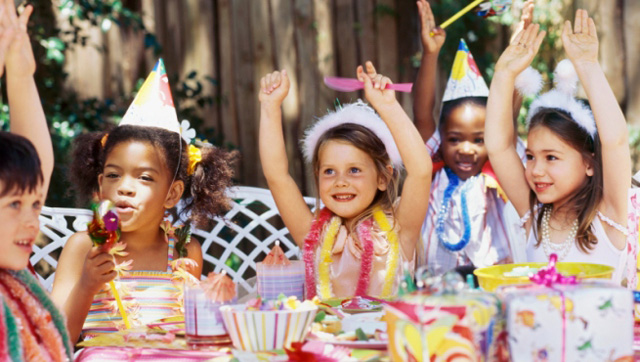 Photo from resuelto.com

There are a lot of things to consider when planning a party for children. One of the most important of is safety. As parents of the celebrant, it's up to you to make sure that all the party activities and games are not only age-appropriate but there are safety precautions in place. It's also your responsibility to remind parents of invited kids to keep a close eye on their children as well. 

Event planner and stylist Ley Reinares shares the following safety tips for four common children's party activities and games: 

Petting Zoo

Prior to the party:
Inquire about the different services the petting zoo offers. What kinds of animals are available? What exactly can the kiddie guests do with the animals (e.g., pet, feed, ride, etc.)?
Ask your supplier if all of the pets have complete vaccines and are fully trained. Request for a copy of the veterinary care and vaccinations. Inquire about their safety rules and regulations. For example, some petting zoos impose a "no open-toe shoes policy" around the animals.
Check with your city officials if the animals from the petting zoo are allowed in your location. Secure the necessary village or venue permit, plus sanitary permits as needed.
Inform your guests that there will be a petting zoo. Ask the parents if they have kids who are afraid of certain animals and address the needs accordingly. 
During the party:
While a petting zoo can mean fun and excitement, remember that animals are animals—and will nip little fingers when teased with food. To help prevent this, ask the petting zoo to demonstrate to your guests how to properly offer an animal a treat (on a flat palm) before any petting begins.
Remind guests about the importance of washing their hands thoroughly after touching the animals and animal enclosures.
If hand-washing facilities are not immediately available, use a hand-sanitizer gel. You may ask the parents to bring their own sanitizer, or you can provide a giant bottle at the registration area. 
Parents should accompany their children at all times while at the petting zoo, as it is still the parents' responsibility to look after their own kids.

Pool Party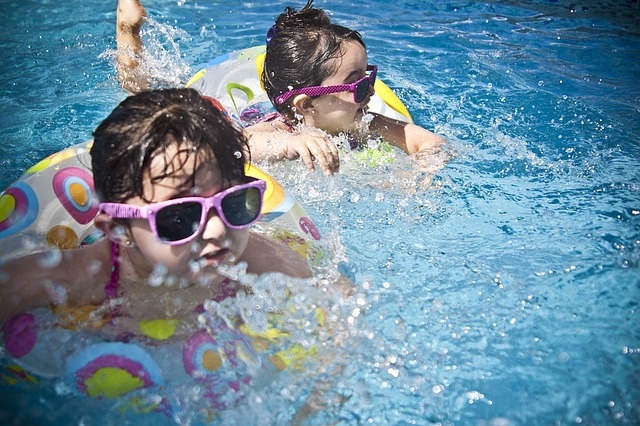 Photo from Pixabay

Prior to the Party:
In your invitation, include a list of swimming essentials for guests to bring such as swimwear, goggles, sunscreen, and towels.
Ask parents to inform you of how confident their child is in the water, so you will know if some guests need assistance.
During the party:
Keen and active adult supervision is crucial in keeping everyone safe in the water. Make sure the kids are always within arms reach of grown-ups when inside the pool.
Consider hiring a lifeguard for the party or appointing some of your friends who are good swimmers and know how to perform CPR.
In addition to having a lifeguard, each child should have his own "swim buddy." This isn't meant to replace adult supervision but simply to give an added layer of safety.
Bouncy Castle
"There are weather elements, such as wind and thunderstorms, that make inflatables dangerous to use outdoors," Reinares explains. "In cases like this, we highly recommend having an alternative indoor site available in case of bad weather."

Other reminders when it comes to party inflatables:
Make sure that the kids are old or big enough to play on them. "Although all kids may want to play on the party inflatables, not everyone can do so. Inflatables can be physically challenging for some kids," Reinares says.
Remember that the number of kids who can play on one inflatable at a time is limited. Never exceed its specified capacity.
Ideally, the kids on the inflatables should be grouped by age and size.
Note the items that are not permitted on the inflatable, such as shoes, sharp objects, eyeglasses, and jewelry.
Remind the kids that they should not take part in any aggressive behavior such as wrestling, tumbling, and other rough activities while on the inflatable.
An attendant should always be present to monitor the activities happening on the inflatable and also act promptly in case of any emergency.
Hire a reputable supplier and request to see safety certificates for the equipment.
Piñata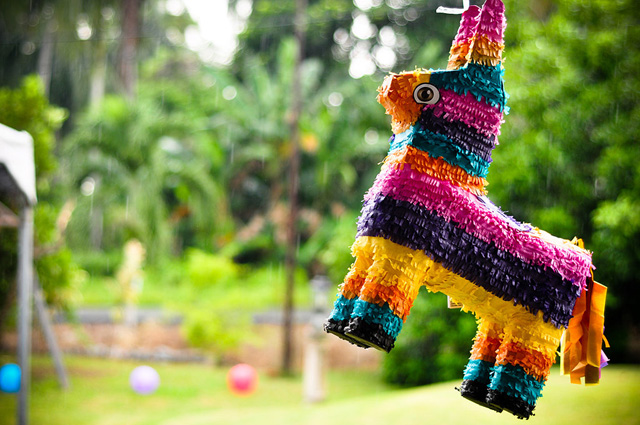 Photo from popsugar.com

Designate a space far from the piñata where other guests can watch the person up at bat, with no chance of innocent bystanders getting hit.

Make sure everyone understands the rules:
A grown-up is in charge of the bat.
Everyone gets a turn until the piñata breaks open.
Each child gets two strikes at the piñata.
When a child's turn is over, the bat is returned to a grown-up.
Everyone must wait in the designated safe area until their turn.
Once the piñata breaks and the candies spill, kids rush to collect the goodies. Make sure all kids have bags for their candies. Also, not all of the candies will spill when the piñata breaks—this gives you the opportunity to spread the treats around for everyone to enjoy.
Remember: accidents can happen anytime, anywhere. It's best to be as cautious as possible especially when kids are involved.

"Something as simple as kids playing with your dog a little too roughly can lead to a child getting bitten," Reinares says, "or a child could easily trip down the stairs or accidently run into a sliding glass door. As the supervising parent, you must try to identify and minimize potential hazards. By performing safety checks and adding a dash of common sense, you'll be able to make your child's special day fun and as safe as possible."

This article first appeared in the August 2015 issue of Smart Parenting magazine.