Join the next Smart Parenting Giveaway and get a chance to win exciting prizes!
Join Now
5 Apps That Make Sure You Spend Quality Time With Your Kids

There's always time to spend with your child. You just have to look hard enough. In failing that, enlist the help of these apps.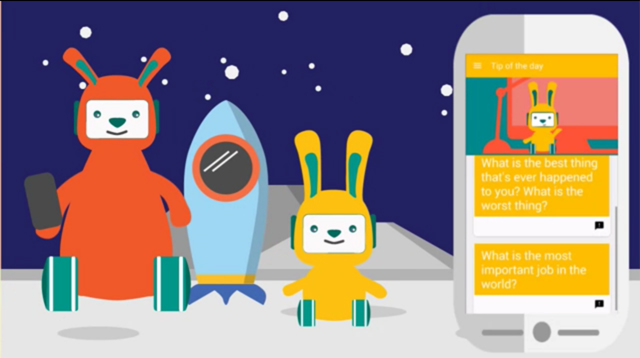 When you're a parent, it always feels like there's never enough time. You feel like you're running around everywhere catching up on a to-do list that, in truth, will never actually finish. For working parents, this is especially true. There's work from 9 to 5, then the cooking, washing, cleaning and homework-checking ensues when you get home (if you don't have a helper, you have to do everything yourself!). It all flies by so fast that we often fail to make time for what really matters most: our children.

Numerous studies have shown the importance of parent-child bonding to a child's emotional, psychological and learning development. One particular groundbreaking research from the University of Toronto found that quality trumps quantity when it comes to bonding with the kids – it's how well you've spent the time and not the amount of time you've spent with your child that counts. If you've found yourself lacking in quality bonding time with your child, this list can help you out.


1. Headspace
Photo from Shinyshiny.tv

Don't spend time with your child when you're stressed about work, sleep-deprived or anxious because, according to the same University of Toronto study mentioned above, this actually hinders proper child development as opposed to helping it reach its potential; which leads us to the first app on this list: Headspace. An app that's highly praised for making meditation simple and achievable by anyone, use this to clear your mind and help you switch from work mode to family mode.
Available for free on the Apple App Store


2. PlayTimer
Photo from Unicef.org.uk
To keep that peaceful state of mind that you're currently in, it's important that you create a temporary haven that's away from anything work related while you're spending time with your child. Developed by UNICEF, this app will hide all calls, emails and texts during playtime by turning your phone's screen dark. If you happen to impulsively reach for it to check your email, an alarm goes off. After your parent-child bonding session, you can unlock your phone by taking a photo of your child (the app has built-in face recognition).
Available for free on the Apple App Store


3. Povi

ADVERTISEMENT - CONTINUE READING BELOW

We want to talk to our children. We want to understand them better and build deep connections. The usual "How was your day?" or "What did you do in school?" will definitely not cut it, especially when all you get for a response is that vague and ominous word – "fine." Povi will give you three different topics and questions everyday, depending on your child's age bracket. These you will discuss and ponder about with him over dinner or before bed. You can keep track of your child's responses with the journal built in the app.
Available for free on the Google Play Store and the Apple App Store


4. Tiny Adventures

Make bonding time something that your child -- and you -- will excitedly look forward to everyday. Tiny Adventures is basically an app with a long list of fun activity suggestions for you and your child to do. The tiny adventures are grouped by time duration: Just a Minute, Gimme Five, Fab Fifteen or Happy Hour. It will then ask your child to pick three activity cards, whatever she thinks is the most fun, for the two of you to do. Some activities require additional props – the "Have a boogie" card, for example, requires music and dancing shoes – and others need only a creative imagination. Each card gives you three suggestions on how to play. The Have a boogie card has Bop to the beat, Play zoo guess who and Teach a new move.
Available for free on the Google Play Store and the Apple App Store


5. Mini Hug

This one was thought up by a 7-year-old girl because she wanted to spend time with her dad (Adorable!). Her dad, a mobile application developer, designed it with her. Mini Hug lets you keep track of the activities you do with your child, and write down how much time was spent on each activity. You can even add photos of you and your child to accompany each activity. Mini Hug also keeps track of which activities you and your child do the most and do the least in one convenient pie chart. And, as an added bonus, it lets you earn points depending on how much time you spend with your child.
Available for free on the Apple App Store


Sources:
March 28, 2015. "Making time for kids? Study says quality trumps quantity.". washingtonpost.com
March 21, 2014. "Poor parent-child bonding 'hampers learning'". bbc.com

ADVERTISEMENT - CONTINUE READING BELOW

Get real and practical parenting advice