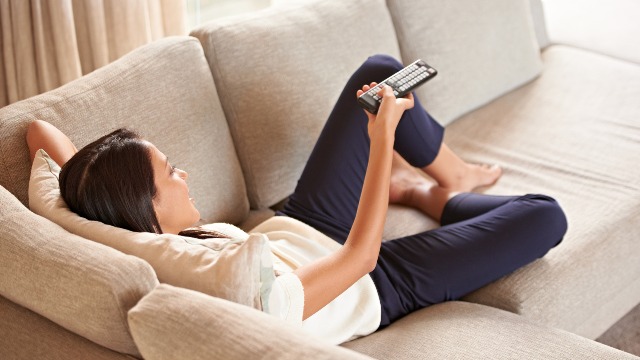 With busy schedules and attending to the needs of her husband and kids, rarely does a mommy get the much deserved comic relief and pampering that she deserves.
Fortunately, there are a lot of ways to have fun that do not entail leaving the house.
One of modernity's greatest gifts to digital mankind is the advent of streaming services like Netflix. Just pop a bottle of wine from the fridge, plop on your bed or couch, and stream a variety of programs, from cooking shows, rom-coms to action-packed series. For a perfect nightcap, there are a handful of hilarious Netflix Originals that you can turn to after you score some evening me time.
This audacious and quirky Aziz Ansari starrer may unleash a bottle of laughs for the open-minded. It details the New York adventures of Dev as he maneuvers through single life in the backdrop of a bustling city complete with its mishaps and encounters. It's an irreverent but brutally funny take on a slice of life in a busy bachelor's life.
Get a whiff of modern Mexican culture and comedy with this ultra funny show detailing the heirs' quest to outdo each other after the death of an iconic soccer team owner and patriarch Don Salvador Cuervos in the town of Nuevo Toledo. Get ready for surprising jolts of laughter as the heirs go loco through their antics to inherit the dead man's soccer team.
The stuff of an old wife's nightmare is a genius material for fun. This comedy show is Emmy-nominated with good reason, a solid combination of old humor in the backdrop of modernity! It's about two senior housewives' unique and funny tale of unlikely friendship after their husbands suddenly declare that they love each other during their year of retirement.
Put a large family's daily life in the microscope of a TV show and you are sure to get a lot of laughs and heartwarming stories. Few shows have the heartfelt quality that Fuller House has. This is a sequel to the successful show which originally ran from 1987 to 1995 with a cultic following and is a guaranteed timeless classic that will leave your evening with lots of good feelings.
This cartoon saga of the Murphy family in the 1970s commiserates with the hardships of family life with a cynical flavor of humor. It has proven to be an interesting mix of funny and thought provoking.
One of Netflix's fascinating visual treats involves stand-up comedies. And the pick of the lot for mommies chilling on an evening is Ali Wong's candid stand up act during her pregnancy. Realities of aging, motherhood, and life are condensed in one hour of delightfully snarky entertainment. For once, it's guiltless to poke fun at thirty-something realities.
This musical and tasteful show about a woman's adventures after being rescued from a 15-year underground apocalyptic cult is sure to generate guffaws from you. Get a dose of unbreakable Kimmy's energy as she figures out her life and picks up the pieces in the challenging backdrop of New York City.