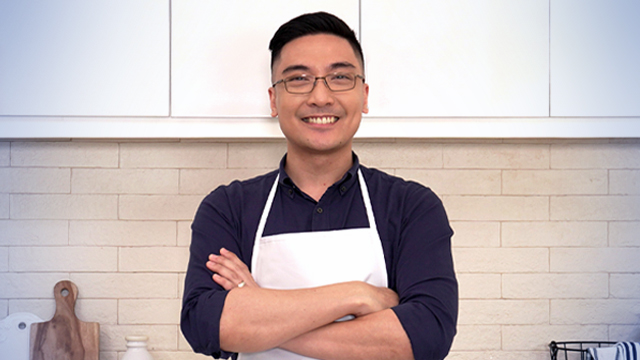 The kitchen is usually the mom's domain, where she whips up all kinds of delicious and nutritious meals for the whole family.
But for one afternoon, mom-of-one Bianca Cordova let her husband Joel take over for a fun challenge: to make their 5-year-old daughter Alexandria Simone's favorite dish, baked carbonara, in just 20 minutes!
Joel had to follow these three simple steps: cook the sauce with cream, ground beef, and other ingredients; boil the pasta; and top the finished dish with grated cheese before baking it in the oven. To make it extra special, he sprinkled bacon bits on the carbonara just before serving.
With Bianca to guide and cheer him on, how did Joel fare? Watch this video to find out:
The Electrolux Induction Cooking Range features an induction cooktop with induction zones and a large oven, ideal for multi-tasking in the kitchen. Induction technology speeds up cooking, allowing you to enjoy tasty meals in no time. Good to know: The surface of induction stovetops don't get hot! You don't have to worry if your curious toddler touches it by accident. Yes, their fingers won't get burned.
Meanwhile, the oven also comes with eight cooking functions including grilling, light cooking, and even a pizza setting so you can cook your family's favorites–all encased in a sleek, modern, elegant design.
Find out more about the Electrolux Induction Cooking Range and the complete line-up of Electrolux Kitchen appliances by visiting www.electrolux.com.ph