4 Real Consumer Rights Issues, Explained!

"Can you sue for healthcare malpractice?", "When are you entitled for a replacement of defective product?"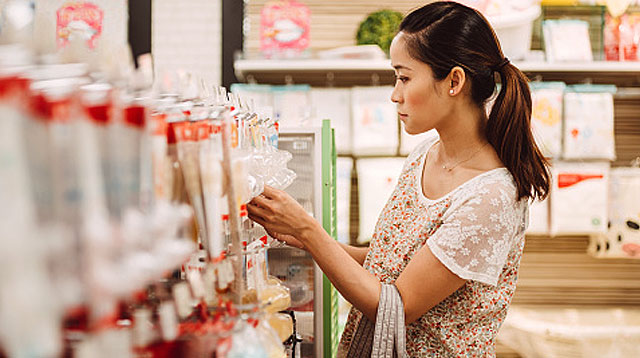 Every now and then, we consumers encounter problems such as a defective product or unfair trade. If you find yourself in such a situation, know that you have rights, and that you can very well exercise those rights. As such, you need to know your legal options.

Consumer rights is a very broad issue, so we asked moms about some of the issues they've encountered and checked with our expert, Atty. Ma. Luz Manlapaz of Paras & Manlapaz Lawyers. Here, she answers questions about healthcare malpractice, product replacement, quality service issues, and refunds. 

"I brought my son to the dentist to get fillings on his teeth. However, after the procedure, two of his front teeth are now linked together in a way that you cannot floss between them. Can dentists be sued for malpractice? How about hairdressers?"
Dentists, being licensed professionals, may be sued for medical malpractice or medical negligence. An administrative case may also be filed against them for revocation or suspension of license with the Philippine Regulatory Board of Dentistry. In your son's case, I suggest you go back to his dentist and ask him to fix the [damage] he caused to your child's teeth. Say that your son's front teeth were not the way they were before the procedure. Your son may attest to such fact. It would help to have an old photo of your son showing his affected teeth before the procedure. As for hairdressers, they cannot be sued for malpractice as they are not licensed professionals, but they can be sued for the damages they caused their customers.

ADVERTISEMENT - CONTINUE READING BELOW


"I bought a new water jug for my son and was shocked to see a big crack on the bottom that same day. I went back to the clerk to ask for a replacement, but he refused, saying he had checked it thoroughly and the damage could have been sustained elsewhere. I was sure it wasn't. I threw a fit and left the jug, which I've already paid for. How could we have better settled the dispute?"
To peacefully settle the dispute, ask the clerk if the jug has an express that the seller should be responsible for the implied warranty against hidden defects, which the jug may have, as they rendered it unfit for use. The big crack on the bottom of the jug could not easily be seen, and had you known of such defect, you would not have bought it. You may also speak to the manager. If still nothing happens, you may lodge a complaint with the Department of Trade and Industry (DTI) against the seller. Don't forget, however, that, under the principle of caveat emptor or "buyer beware," a buyer should first inspect a product before purchasing it.

What other parents are reading

"At a restaurant, halfway through my meal, I found a strand of hair lodged in the dish I ordered. Although the waiter gladly replaced it, it didn't seem enough. If it happens again, could I askfor more, such as a discount on my next visit, or for the offending dish to be free of charge?"
One thing you can do is to call the management's attention to the sanitation of the kitchen, and perhaps suggest (if they are not yet doing it) that their employees wear hairnets and wash their hands before serving the dishes. Yes, you may ask for discounts or a free dish, and the management, to keep goodwill, would willingly give in, but your complaint would be suspect. Besides, this might be subject to abuse by unscrupulous customers to the detriment of the restaurant business. Legally, you may check online (dti.gov.ph) the recent guidelines issued by the DTI for consumers who wish to personally handle their concerns with owners of establishments.

CONTINUE READING BELOW

Recommended Videos


"I booked a trip to Hong Kong for the family. When we got to the airport, we learned that the flight was cancelled. We were reimbursed the plane fare, but we had other paid reservations we had to forfeit, such as our hotel and tickets to a theme park. I lost some hard-earned money and my kids' disappointment is immense!
Passengers had always been at the mercy of flight carriers (so know your rights as an airilne passenger!). Just recently, however, the Civil Aeronautics Board (CAB) issued Economic Revenue No. 7 (2012), which give the mechanics on how to seek reimbursements of incurred costs relative to the cancellation of flights/tickets. The said regulation provides for the rights of passengers in cases of cancelled flights for causes attributable to the carrier. While the regulation provides a comprehensive list of reimbursable expenses (check online at cab.gov.ph), forfeited hotel reservations and other incidental costs in the country of destination are, unfortunately, not included. You may opt, however, to file a civil case for damages versus the carrier to recoup those expenses. The carrier may likewise face administrative sanctions from the CAB, which may include, among others, its license to operate, if it is proven that the airline company did not follow the existing guidelines in the cancellation of flights.

Atty. Ma. Luz Manlapaz is a senior partner i in Paras & Manlapaz Lawyers specializing in litigation practice. She has years of international litigation practice. You may reach her secretary at (02) 812.0417 or you may e-mail her at maluzmanlapaz@ yahoo.com.ph.

ADVERTISEMENT - CONTINUE READING BELOW

This article originally appeared in the march 2013 issue of Smart Parenting magazine. Minor edits have been made by the Smartparenting.com.ph editors.  

What other parents are reading

Celebrate your pregnancy milestones!


Enter your details below and receive weekly email guides on your baby's weight and height in cute illustration of Filipino fruits. PLUS get helpful tips from experts, freebies and more!

You're almost there! Check your inbox.


We sent a verification email. Can't find it? Check your spam, junk, and promotions folder.

Trending in Summit Network