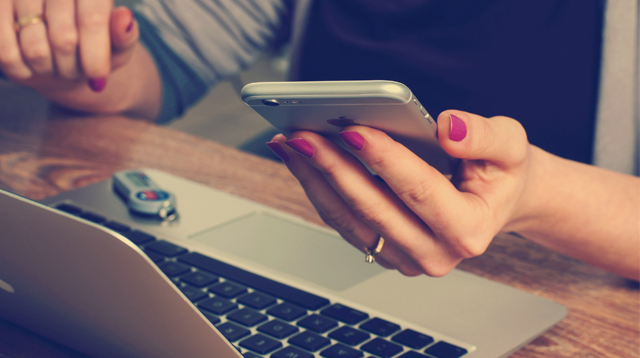 "Whenever my yaya would start her sentence with 'Ma'am, meron po sana akong hihilingin sa inyo,' the situation would almost always end with me giving her cash and adding the amount to her growing list of cash advances," confesses mommy Michelle (not her real name). 

This is a common sentiment among moms or anyone with house helpers in her employ. Could it be that yaya is trying to put one over you? Are you really helping her by immediately coming to her aid, or are you simply perpetuating dependency?

First, it's important to gain some perspective, says Ginger Arboleda, general manager of Manila Workshops, which holds seminars to help enhance knowledge in creativity, business, and personal development. Among its regular sessions are workshops for yayas and house helpers. Arboleda says, "Just because your yayas are asking for a cash advance frequently, that doesn't mean that they are taking advantage of you. Their situation doesn't give them access to a lot of the financing options [that are otherwise] available to you, so they will depend on you a lot. That's fine, and I believe that's part of our responsibility as employers of kasambahays."

What other parents are reading

Daisy Lauron, a certified public accountant and owner of Peekaboo Yaya Training Services, agrees with Arboleda but stresses the importance of knowing your yaya's financial situation as early as possible. "During the initial interview of your prospective helper, [find out if] she is the breadwinner, how many members of the family she is supporting, or if she has any existing loans. By knowing these details, it would be easier for you to determine whether she would need your help [in the future]," says Lauron.

ADVERTISEMENT - CONTINUE READING BELOW

Laying down the ground rules for cash advances is also critical, says Cristina Mendoza-Joson, a registered nurse and founder of Super Yaya Seminars provided by VentureLab Business Resource Center, Inc. She advises, "Be firm and consistent with the schedule of [your yaya's] salary. Set a rule that a cash advance should be done only [at a certain frequency], say, once every two months, and only up to a certain amount not equivalent to a whole month's pay. The key is having open discussions with her so you can agree on a solution that will be beneficial to both of you. 

Easier said than done? Maybe. But don't despair—we've got these expert tips on how to get yourself out of a pickle when it comes to yaya's cash advances.

#1 THE MEDICAL EMERGENCY "Naospital po ang tatay ko, kailangan pong ipagamot."
If you're talking about medicines that can be bought from the drugstore, Arboleda offers this solution: "If the cost of the medicine is inexpensive, I buy the medicine for her, primarily because I want to make sure she's getting the right medicine prescribed by the doctor." She adds that, to a certain extent, it is the employer's responsibility to take care of yaya to make sure that she also looks after our own families in the best way possible.

If your yaya or a member of her family needs major medical emergency like surgery, what do you do? Being honest with her is important. "Depending on my finances, I give what I can. Given that these amounts are usually sizeable, I allow her to loan the money without interest," says Arboleda.

Help yaya more: Make her understand that having her own savings to dip into when emergencies arise is important. 

#2 THE URGENT FAMILY NEED "Kailangan ko pong tulungan ang tatay ko magbayad ng malaking utang."
Lauron says finding out how urgent the need is will be helpful in making a decision. Then, refer to the ground rules you and your helper made together. If the need is not that urgent, then Yaya would need to wait for the agreed time when she can make a cash advance. 

To keep yaya from being completely dependent on you, Arboleda says it's important for her to feel in control of her own life and her own decisions. This is where structuring the cash advance as a loan becomes helpful. "If it's a loan, it makes her feel that she is working for it. In a way, it gives her a sense of achievement, too. This helps keep her morale up," she adds. 

In structuring a loan, Lauron reminds employers to be considerate with the payment terms. "Any employee will likely be discouraged or not feel motivated to work if she knows that she will not get even a single peso at the end of the month," she adds.

Help yaya more: If it's for a relative in the province, Arboleda shoulders the shipping fee, which costs a few hundred pesos, depending on the amount. "The only way yaya can take care of your loved ones properly is if she feels secure about her own family back home. It's a small investment to ensure that my baby is in caring, confident, undistracted hands," says Arboleda.

ADVERTISEMENT - CONTINUE READING BELOW

Recommended Videos

What other parents are reading

#3 THE SECRET LOAN "Sir, puwede po ba ako makahiram sa inyo ng pera? Hindi po kasi pumayag si Ma'am."
One of the policies that should be enforced is that you and your husband should consult each other before making a decision to loan yaya any amount of money. "In my household, yaya should tell me one month before she needs the cash advance. Then, we agree on a payment plan, and I show her the salary that she should expect moving forward, minus the amounts as per our agreed payment plan," says Arboleda. 

It may seem like a lot of work, but making sure you're on the same page gets rid of the awkwardness that you both feel when talking about money. Arboleda adds, "It helps maintain the trust that's so important in a working relationship."

Having a printout of the payment plan is also helpful should Yaya need time to digest the information and would like to raise any questions later on.

Help yaya more: Arboleda uses a centralized tracking system via a worksheet stored in a cloud server like Dropbox. "My husband and I just update that sheet every time yaya loans money," she says. 

#4 THE COMPULSORY REMITTANCE "Kailangan ko po kasing magpadala ng pera para sa pamilya ng kuya ko."
Yaya's commitment to her family is admirable, and the truth is, how she spends her money--as long as it does not affect her work in caring for your family--is her prerogative, Arboleda says. Engage yaya in a heart-to-heart talk, and remind her of her priorities and the reasons why she is working. Help her understand that having her own savings to dip into when real emergencies arise is also important, and that she shouldn't give in to the "bahala na" mentality.

Also, teach Yaya to manage the expectations of her family, adds Lauron. Help her realize that she needs to explain to her loved ones that she also needs to keep a portion of her salary for her own savings. 

Help yaya more: Look into getting a variable life insurance plan for yaya. Arboleda says, "Instead of giving yaya a raise, I [use] the money [intended for her salary increase] to pay for the premium. An added benefit is that it helps encourage retention. You will only, of course, pay for the premium as long as yaya is employed by you. If she decides to leave but she still wants to get the full benefits of that policy, she'll need to fund it herself."

This article originally appeared in the March 2015 issue of Smart Parenting magazine.

ADVERTISEMENT - CONTINUE READING BELOW

What other parents are reading




Celebrate your pregnancy milestones!


Enter your details below and receive weekly email guides on your baby's weight and height in cute illustration of Filipino fruits. PLUS get helpful tips from experts, freebies and more!

You're almost there! Check your inbox.


We sent a verification email. Can't find it? Check your spam, junk, and promotions folder.

Trending in Summit Network