Always Losing Your Socks? Here Are 8 Hacks to Make Laundry Day Less Stressful!

Don't drown in your labada, mom. There are ways to make this chore easier.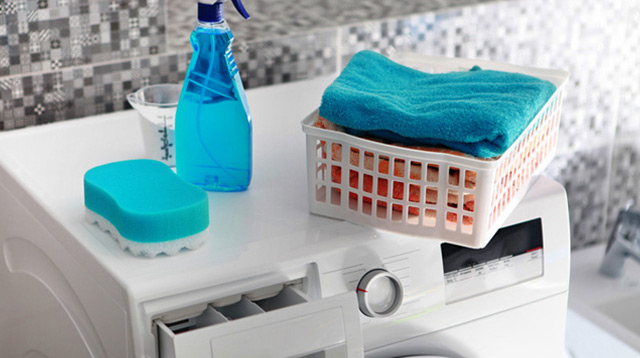 Tambak na naman ang labada sa bahay? Sorting, washing, and waiting for the washing machine to do its wonders can be exhausting. Many dread this chore so much, they resort to accomplishing the task in laundry shops that double as cafes! If you can't leave home to do the laundry (because there's a toddler who wants to play with you), there are easy hacks that can make it more manageable.

How to make laundry day easier

From religiously sorting your clothes to assigning hampers to each family member, there are minor adjustments you can do to make washing clothes more fun and less stressful. To avoid losing another sock, you can put them in mesh bags. Do you do the laundry once a week? You can schedule it twice or thrice a week to make the load doable. Asking help from other family members can turn the chore into a bonding activity as well. Here are more hacks to guide you:

What other parents are reading

1. Adjust your laundry schedule.

Are you the type who does the laundry in one go? Waiting for a week's worth of dirty clothes and washing them in one day can leave you tired with no more energy to do other things. Make your load manageable by scheduling one session on a weekday and another on a weekend.

An article on Reader's Digest suggests, "try dividing the task into smaller chunks throughout the week (for example, towels on Monday, sheets on Tuesday, clothes on Wednesday, delicates on Thursday). Don't be afraid to experiment. Does your little one have a nap schedule? Perhaps you can do the laundry at the same time. Try different schedules and see what works best for you!

ADVERTISEMENT - CONTINUE READING BELOW

2. Prepare your supplies beforehand.

Don't go rummaging through your supplies cabinet for the bottle of bleach when you've already started the chore. Before dealing with a pile of dirty clothes, make sure your laundry day basket is stocked and ready. Placing all your essentials in one bin can make it easier for you to get what you need as well.

Reader's Digest explains, "if you quickly want to make things look neat, tuck your necessary supplies inside a basket or plop them on a tray. This keeps them together in one accessible place and make it easy to move everything aside to clean."

3. Pre-sort the clothes.

Given our busy schedules, many of us sort clothes into piles a few minutes before we start loading the washing machine. Imagine going through a hamper full of clothes, checking the pockets of each, and placing them in the whites or colored pile – sounds time-consuming, don't you agree?

Save time by investing in a laundry cart (visit home stores for options) with two or three compartments. According to Better Homes & Gardens, "Ideally, keep the cart near the bedroom or bath so you can toss dirty clothes and linens into the appropriate bag."

What other parents are reading

4. Empty the pockets of all clothes before washing.

Loose change, keys, and other knickknacks left in your pockets can damage your washing machine. An article on Reader's Digest explains that coins and other metal objects can "damage the inner drum or outer tub," which in turn can cause damaged clothes and leaks.

ADVERTISEMENT - CONTINUE READING BELOW

Recommended Videos

Make it a habit to empty the pockets of your clothes before proceeding to the laundry area. Gather all your finds in a jar that you can keep on a shelf so family members can check it for missing belongings.

5. Put socks in mesh bags.

How many times have you lost a pair of socks? Matching socks after doing the laundry can be tedious in itself. Overcome this hurdle by investing in mesh bags and giving each family member their own mesh bag. "The idea is that each person puts his or her socks into a mesh bag, zips it up and tosses it in the laundry. When the bags come out of the dryer, the socks are all together and ready to be returned to their rightful owner," shares Reader's Digest.

6. Allot space for delicates.

Many prefer hand washing delicates and it will be a huge plus to have a specific spot where you can hang them to dry. If you have a laundry area, you can consider placing a drying rack in one corner or if you only have a small space to work with, a folding rack is the next best alternative.

Folding racks that are ideal for small spaces are available in home stores – choose one that you can easily fold and tuck away in a corner when not in use. Another option would be to purchase a drip hanger or a hanging drying rack so you can make use of the available vertical space.

ADVERTISEMENT - CONTINUE READING BELOW

What other parents are reading

7. Use colorful baskets and get your kids involved.

You can raise a happy helper by teaching your kids easy chores early on. In an article on Good Housekeeping, Erin of The Humbled Homemaker shared the wonders of assigning one basket to each child. It's an easy way of teaching them the importance of keeping things in place.

"This way, the kids are able to put their laundry away," she shares. Aside from getting your kids involved, you can also try delegating tasks to other family members – one can sort clothes into piles, another can check the pockets, and one can help with hanging them to dry. It can be a fun family affair.

8. Clean your washing machine and dryer.

Breeze through laundry day by having a washing machine and dryer you can count on. Extend the life of your appliances by making sure it's well-maintained. Make sure you clean your appliances after washing clothes so you'll be good to go come next laundry day.

Better Homes & Gardens suggests cleaning it monthly to keep it from "redepositing dirt, hair, and odors." Aside from cleaning the lint trap, don't forget to clean the dryer as well to keep in tip-top shape. It's also important that you air it out after every use before closing the doors of your machine.

What other parents are reading

Celebrate your pregnancy milestones!


Enter your details below and receive weekly email guides on your baby's weight and height in cute illustration of Filipino fruits. PLUS get helpful tips from experts, freebies and more!

You're almost there! Check your inbox.


We sent a verification email. Can't find it? Check your spam, junk, and promotions folder.

Trending in Summit Network