5 Benefits Families Enjoy When They Live Outside of Metro Manila

Planning to move out of the city? Living in the province has its perks!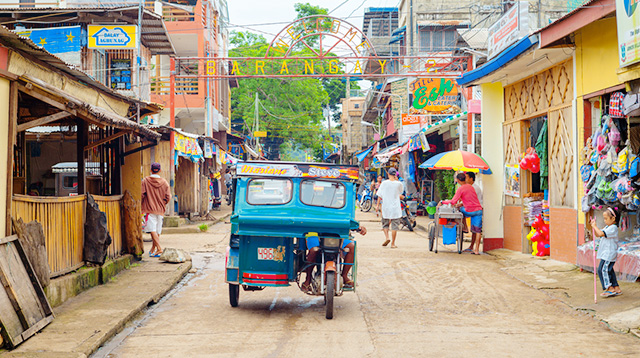 Investing in a home is definitely one of the major decisions that we all need to figure out. We need to take into consideration career and educational opportunities, mode of transportation, community, and most importantly, location. Can you rest well in the city or is it difficult to resist the call of a calmer, provincial life?

Nowadays, we all have read and heard that a lot of city people are moving to the province or cities outside Metro Manila for different reasons. Many want a lifestyle change — they want to be free from all the busyness and noise while enjoying the benefits of living in the suburbs to achieve a semblance of work-life balance.

More from Smart Parenting

If you are contemplating on making that leap of living in the province, here are some perks you want to consider

Housing costs are cheaper

That goes for rent, too. Weigh the property's value for money. For example, a 26-square-meter condo unit in Makati is worth Php3M for the pre-selling price, but a 120-square meter house and lot in Bicol is worth Php2M. Home space is a primary consideration especially when you have kids.

ADVERTISEMENT - CONTINUE READING BELOW

Work opportunities can offer better pay

It's rare to find manufacturing or semiconductor companies in the heart of the city because they require hectares of land for their machineries, warehouses and total facilities. These companies usually employ 3,000 to 10,000 employees for several positions in IT, engineering, human resources, quality assurance and finance. Most of these organizations pay competitively because most are multinationals, and some even offer work from home engagements. Many industrial parks are situated in Laguna, Batangas, and Cavite.

CONTINUE READING BELOW

Recommended Videos

Quality education is affordable 

There are a lot of good schools in the province, and big schools in Metro Manila have provincial branches and affiliate partners. The tuition fee in Xavier University-Ateneo de Cagayan, a high school in Cagayan de Oro, is approximately Php60,000 per year, while Ateneo de Manila High School costs an approximate fee of Php130,000 per year.

Access to nature

In this digital era, parents nowadays easily entertain themselves and their kids with the use of computers, smartphones, and TV. While it's tempting to do that all the time, there have been several studies and researches that prove that screen time must be lessened. There are numerous physical and mental benefits when you allow your kids to spend more time outdoors. Not only that it promotes physical agility, it would help improve your kids' resilience, optimism, intelligence, and alertness, too.

ADVERTISEMENT - CONTINUE READING BELOW

More time for doing things you like

The suburbs are not exempted from bad traffic but it's significantly better compared to the situation in the city. Metro Manila has the third worst traffic in Southeast Asia. On the average, people spend four to six hours a day traveling from work to home.

Trending in Summit Network