People Use Soft Drinks to Clean Toilet Bowl, Clogged Drains, and More!

Just more proof that items in your kitchen can also be used for other purposes!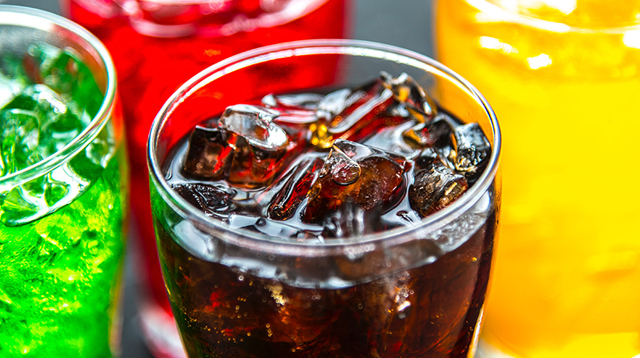 Nowadays, we continue to hear about how various pantry items can also be great for certain cleaning tasks in the home. Among these items are soft drinks, also known as everyone's favorite refreshing beverages to drink on a hot day!

Things you can clean with soft drinks

Soft drinks are not just for drinking — they can also be used to clean different objects in the home! Soda contains acids and ingredients that help get rid of, for instance, gunk in clogged drains, food build-up on pots and pans, and rust on surfaces like chrome. Here are a few cleaning hacks you can try out.

Toilets

To clean your toilet bowl, pour cola around the rim, so that it covers the surface of the entire bowl. Let it sit for an hour, then use a toilet brush to get rid of any stubborn stains that may still be there. Finish the process by flushing.

ADVERTISEMENT - CONTINUE READING BELOW

More from Smart Parenting

Clogged drains

First, remove debris around and inside the drain. Get a 2-liter bottle of cola, then pour it steadily into the drain. Wait for the foam to subside, then pour the rest of the soda into the drain. Let the soda sit overnight. In the morning, pour hot water into the drain for about 5 to 10 minutes to rinse the soda off. If you find that your drain is still clogged, repeat the process.

CONTINUE READING BELOW

Recommended Videos

Pots and pans

Don't know how to remove stubborn food build-up on your pots and pans? Pour in some cola into the pot, then bring it to a boil. Remove the pot from the heat and then, using a scrubbing brush, stir the soda and remove the food build-up along with it. This method can also work on burnt cookware.

Rusty surfaces

Get an abrasive sponge, submerge it in some cola, then use it to scrub away any rust. The phosphoric acid in the cola will help bring back the gleam on any rusty surface, according to Apartment Therapy.

ADVERTISEMENT - CONTINUE READING BELOW

Cola can also help loosen rusted bolts. To do this, simply soak a hand towel in the soft drink, then put it on the rusted bolt for a few minutes. Continue this until most of the bolts comes off completely. Finish off by rinsing the area with water to get rid of the stickiness.

More from Smart Parenting

Tile grout

To clean your tile grout, wet the area with cola, let it sit for a few minutes, then wipe it clean with a piece of cloth. Repeat the process until the grout looks squeaky clean. According to Business Insider, the caustic quality of cola makes it a good tool to use for lessening grout stains and build-up.

Greasy stains on clothes

Stains from greasy food or oil splatters can be tricky to eliminate, but those who have used soda swear it can be just what you need. All you need to do is to pour the soda in with your regular laundry cycle and detergent (we 

ADVERTISEMENT - CONTINUE READING BELOW

Windows and mirrors

Apartment Therapy says that soda can also be used to clean any glass surfaces! Just soak a paper towel in cola, then use it to wipe down glass surfaces such as windows and mirrors. Afterwards, clean the surface with water so it doesn't get sticky.

Trending in Summit Network