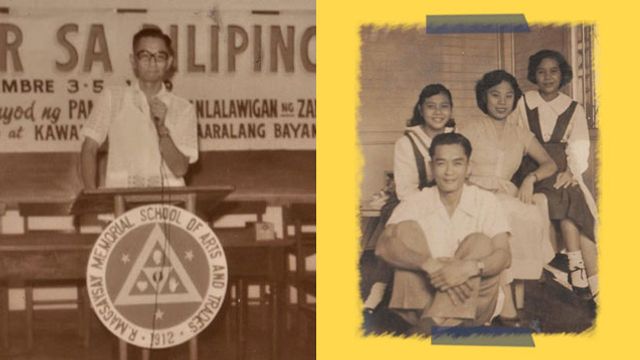 Have you heard of anyone who has translated the Bible from English to Filipino? My grandfather, Bienvenido Villafuerte Reyes, did!
Bienvenido was born in San Ildefonso, Bulacan on March 22, 1920, during the U.S. colonization of our nation. He spent his high school years at the Central Luzon State University, obtained a degree from the Far Eastern University with a BE major in Filipino, minor in English, and took up special studies on Catechism at the UST. A man for others, he joined the Bulacan Guerilla Forces during World War II, got assigned in the Medics, and assisted the doctors, nurses, the sick, and wounded.
After the war around 1948, he became a staunch advocate of the Filipino language as an educator and administrator of the National Language Institute, Manila. He taught Filipino both in public and private schools. He told his apos he was tasked to translate the Bible and judiciary cases from English into Filipino and asked to edit and contribute to some books too.
In 1951, love found Lolo when he taught in La Consolacion College, Bacolod, where he met my grandmother, Gloria Bautista Paje, who taught at the high school and college departments of the same college. Lola majored in Filipino with a minor in Math. On May 9, 1954, they got married in Tondo church. Over the years, they had six children with my father as their eldest.
Growing up, we instantly had Filipino and Math tutors in Lolo and Lola. With the limited availability of Filipino reference books in the '80s and no internet, we phoned our Lolo for our Filipino homework, often on Filipino vocabulary. He could also give us numerous bugtong, sawikain, salawikain, bugtong, at iba pa.
My grandmother created a chart of verbs with three columns: pangnagdaan, pangkasalukuyan at panghinaharap with the proper use of unlapi, gitlapi, etc. In high school, when we couldn't make sense of some passages in Filipino literature greats such as Florante at Laura, Ibong Adarna, Noli Me Tangere, and El Filibusterismo, we phoned our Lolo who provided clarity with his gentle voice, in-depth but easy-to-understand explanations that made us fall in love with the text more and more. We felt so loved with the amount of patience he gave us.
Their home became a tutorial center too! The lanai was a witness to their generosity where students were received for complimentary consultations with "minindal" (snacks)! We would not have survived our difficult Filipino lessons without their help.
There are days I miss Lolo's voice, especially the way he talked in Filipino that was so refined and dignified. How I wish I could still call him, share stories and hear him say, "Siya nga?" his expression of affirmation or amusement, Or "Bagamat, subalit, datapwat, manumbalik," "Tayo ay manalangin…" — words we hardly hear these days.
More so, I miss his language of love and service. He was every inch a gentleman and a hard worker.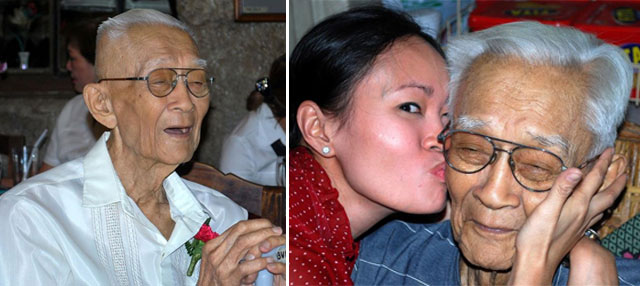 Now that I am a parent, I hope to be able to raise my children that way too and assist them with their Noli, Fili, and the likes, impart wisdom, and help in the furtherance of what Lolo dedicated his life for.
My grandparents were not materially wealthy but were generous with their time, presence, and knowledge. They lived simply and graciously — always helping others and raising their children with public school teachers' salaries. They taught us how to pray and love deeply.
Tinulungan nila kaming maging makatao, maka-Diyos, at makabayan. Kami ay mapalad na kami'y nabiyayaan ng ating Diyos na Maykapal ng isang Lolo Bien.
Get your kids to read and speak in Filipino with the help of these books ideal for 5 to 9 years old.