Your New Year Goals According to Your Zodiac Sign

Simple and doable resolutions for yourself in 2017.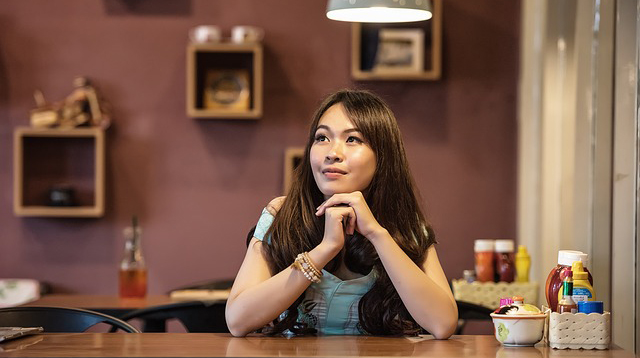 Here's what you won't find here: I will fit into the pants I wore three years ago. Nope, none of that. What we have instead are resolutions that are based on personality traits that we know of about your zodiac sign. It isn't scientific, but they hopefully will get you to embrace who you are, pay kindness forward, reach out, and finally pursue whatever it is you've always wanted. We tell our kids these all the time -- we should start taking our own advice. Oh, and, yes, if you will make only one New Year resolution, then let it be this (applies no matter what your zodiac sign): "'I will never say I'm a mom now so I can't...'"

Capricorn (December 22 – January 19)
You are known for your OC tendencies especially with work. You are pretty organized in everything. You're all about career, but it's time to slow down a bit and resolve to put in more time for family and loved ones. You want to bring in "fortune" for the family, but more than anything else, what's really priceless is your time and attention.
Your New Year Resolution: Stop and smell the roses, as they say. Be truly present when you are with the family. 

Aquarius (January 20 – February 18)
We love how you so love yourself, but this time around, you need to let go of your vanity tendencies. You are beautiful as you are. Focus on the bigger essentials like a peace of mind and true happiness. Real beauty exudes when you finally realize what make you truly happy. Sometimes, what's invisible to the eye is what makes you truly beautiful.
Your New Year Resolution: Finally accomplish that list you have been putting off.  Three things on your list perhaps: Pursue a new hobby, finish an old task, visit long lost friends. 

Pisces (February 19 – March 20)
You have a compassionate heart, and in that very giving heart, there is always a room for others. That's one big reason why you are well-loved by most people. However, this year, resolve to put some of that loving to yourself. Your family will be surprised to see a renewed, new you for the new year. 
Your New Year Resolution: Remember that full body spa (with mani and pedi) that you've been planning? Go fo it! Yes, it's that simple.

ADVERTISEMENT - CONTINUE READING BELOW

What other parents are reading

Aries (March 21 – April 19)
Let go of your stubbornness. The past year has taught you a lot; don't put to waste what 2016 has taught you. Rubbing elbows with your "amigas"  is okay, but you've got to choose people who choose you. In the long run, this will protect not just you but also your loved ones. Realize that not all who call you friends are truly friends. 
Your New Year Resolution: Avoid unnecessary pain. Time to filter people in your life. 

Taurus  (April 20 – May 20)
You're a big ball of energy, yet you have a handful of unfinished tasks.  Don't stress yourself with the complexities of a project as this may discourage you to finish your work. Start with the basics. This year, resolve to finish an endeavor that has been put on hold for a long period of time. 
Your New Year Resolution: Get a project buddy who can inspire as you go along the way.

Gemini  (May 21 – June 20)
This year, patience should be your keyword. Understand things will not always go according to your will. Finances, health, and family matters are all going to be rolling in your court if you learn the value of being patient. If 2016 was all about being so guarded with people around you, this year, open your arms to people who have long been knocking on your door.  
Your New Year Resolution: We're talking about long lost friends, college buddies, childhood playmates --- these people may unlock better opportunities for you.

CONTINUE READING BELOW

Recommended Videos

What other parents are reading

Cancer (June 21 – July 22)
You need to say goodbye to your comfort zone. Things have been so routinary for 2016, and this has kind of hampered you to grow and maximize your talents. This new year, let go of your routine.  Try to explore new territories and discover things you never knew possible. 
Your New Year Resolution: What is the one thing you say you cannot do anymore because you're a mom? Pursue it. 

Leo (July 23 – August 22)
You have to re-assess your relationship with people around you, friends especially. You may not be aware of it but your self-indulgent tendencies have been trampling on other people's egos. Nothing wrong with wanting to be the star of the moment, but you've got to be sensitive to other people too. The spotlight is not always yours. 
Your New Year Resolution: Set up a nice lunch with a friend you have been ignoring for the past year. 

Virgo (August 23 – September 22)
Know your priorities. Realize that not all people who make you laugh are friends who will stick with you through thick or thin. You have unfortunately set aside people who truly care for you. As 2017 ushers in, try to reconnect with long-time friends. It's time to get reminded that in friendship, when something is broken, you fix it. You don't just throw people away.  
Your New Year Resolution: Reach out to an old friend. She's just waiting for you.

What other parents are reading

Libra (September 23 – October 22)
We know how much how you want to please everyone.  However, you can't have everything all the time. You can't always have the best of both worlds. This year, try to be firmer with your decisions. Stick to it, and stand by it. You will be surprised how being decisive about things can make your career and family life more fruitful.   
Your New Year Resolution: That business partnership you've long been planning with a friend? Make your mind up about it.  

Scorpio (October 23 – November 21)
You've always been so secretive about things. You are one big ball of mystery, and that adds to your charm. Too much of being mysterious, however, may be misinterpreted as being snooty or snobbish. This year, be a little more transparent to people who are close to you. It won't hurt to share a little of yourself to your loved ones. 
Your New Year Resolution: Gather your family and close relatives on a weekend getaway, and let your hair down. 

Sagittarius  (November 22 – December 21)
You are a dreamer, and you constantly think of great things ahead of you. However, dreams without goals are just that -- dreams.  Make things come to a fruition by setting realistic goals and strategies. Know how you can achieve what you want, and realize that you've got to be fully armed when barriers come along your way. 
Your New Year Resolution: Keep dreaming but start -- and finish -- a task.  

ADVERTISEMENT - CONTINUE READING BELOW

What other parents are reading

Celebrate your pregnancy milestones!


Enter your details below and receive weekly email guides on your baby's weight and height in cute illustration of Filipino fruits. PLUS get helpful tips from experts, freebies and more!

You're almost there! Check your inbox.


We sent a verification email. Can't find it? Check your spam, junk, and promotions folder.
Trending in Summit Network