4 Things a Couple Needs to Rebuild a Marriage After Cheating

We asked you for your advice, and most of you said: It doesn't have to be the end of a marriage.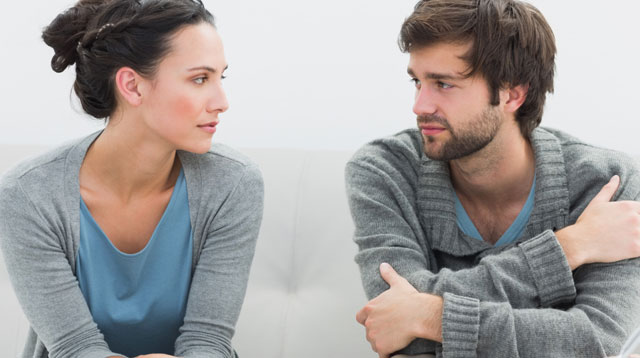 Infidelity can be a make-or-break issue in relationships, and it doesn't matter if you have kids or not. When cheating happens in any form--and it is discovered--there is no way to ease the hurt and pain. It stings that for many it translates into physical pain, and it shakes up the status quo so much that neither of you will ever be the same again.

Trust, one of the key foundations of a relationship, has been broken and no matter how you piece it back together, if you look closely, there will always be a little reminder of the pieces that shattered. If you are the aggrieved party, your confidence is shattered--this is the part where we try so desperately to understand why it happened and what could you have done right.

For a spouse who was cheated on, the jumble of emotions can include this question: is there any hope of saving the relationship or marriage? 

Last week, we asked your thoughts and what you think it needs to rebuild a marriage after one cheats. We got some of the best answers here. We know these steps are easier said than done, but start with...

ADVERTISEMENT - CONTINUE READING BELOW

What other parents are reading
1. Acceptance
"First is acceptance. Accept that it happened, that the two of you are humans capable of [making mistakes]," says HannaBee Tolentino. We know how it feels; there are so many questions and you may not get the answers--or the answers you'd hope to get. For the one who cheated, it takes courage to own up to them and to accept that it happened. For the aggrieved party, but there's no point hiding the pain and anger. "You both have to feel each other's pain or remorse and discuss as objectively as you can the events--and it really takes time," says Bernice Lazona. Then, what is important is what you and your spouse do about it.  

2. Forgiveness
The second step is forgiveness. It's easy to say cheating is unforgivable until other factors, such as the kids, play into your thoughts. "We should never let infidelity destroy our family that we've worked so hard to build," says Yves Baja. Forgiving someone who hurt you does not come easy; forgetting is even more difficult. "I could forgive but I cannot forget," says Lisa Rey. Not forgetting, she says, doesn't mean lingering on the negative, but turning it into a reminder to choose the right path moving forward. 
What other parents are reading
3. Honesty
Being true to oneself is crucial. "You can think about the kids or finances, but at the end of the day, it's you who need to live with the consequences, whether you want stay or go," says Vicky Roquez. It will never be the same, so honest communication is also key, she stresses. After careful consideration of what happened, its reasons and effects, and both parties decide to work on the marriage, then be prepared. Az Ru Tor-Villa Pando says, "If they are sorry and would want to rebuild their relationship they should be honest in words and in actions and exert extra effort to [rebuild the trust in the relationship]." One might not be able to keep up with it--or worse, stray again--if his or her heart is somewhere else. 
4. Teamwork
"What is broken can be rebuilt, though it won't be the same as it was before. Both parties will have to work on it, resolve their issues and problems. It cannot be that only one of the couple will work it out. It will fail," stresses Johann Castro. The aggrieved party should try her best to give her partner the benefit of the doubt, downplaying the fears of broken trust, and then for the disloyal spouse, he should make sure he assures his wife that he's changed. "It has to be continuous, not demanding it every day, but just constant conscious effort to tell each other that they are in it together, that they both want the marriage to work, that they appreciate each other" says Sue Espiritu.

If you both have got all these four covered, you can redirect your focus and efforst to learning to get to know yourself and your spouse again. Who knows you might find yourself falling in love all over again.
ADVERTISEMENT - CONTINUE READING BELOW
What other parents are reading

Trending in Summit Network