7 Tips on Balancing Your Roles As Wife and Mother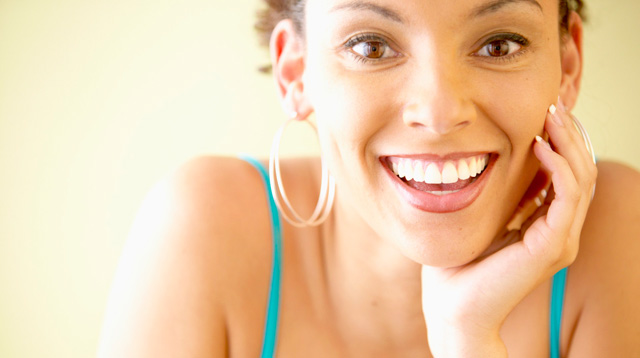 Marriage is such a wonderful thing even though it can be really tough at times to make it work. It starts from being a couple, and, for many, becoming parents. With a growing family, your relationship as partners are truly bound to change.   

As a mother, balancing marriage and motherhood can be very difficult and stressful at times. There will always be that pressure to fulfill both roles. Oftentimes though, it is our role as a wife that takes a backseat.  

Maia Tolentino, 35, married for six years and a mother of two, admits to feeling guilty at times when she tends to prioritize her kids over her husband's needs. "I have a school-age daughter and a toddler who is still breastfeeding. Thus, I feel that I am more of a mother than a wife. I feel guilty about being more focused on taking care of the kids and not being as dedicated to being a wife to Onnel."

Charisse Dela Cruz, 40, married for 14 years and a mother of three says, "balancing my time as a wife and mother is really a challenge to my time-management skills. I tend to spend more time with the kids, especially when they are still small."

What other parents are reading

But which role should actually be given more importance in order to maintain healthy relationships within the family?
 
"I believe that they are both important and should be given equal priority.  Being a wife is your first calling. Being a parent is also a priority because children are gifts from God.  Therefore, it is really important to balance our roles", says Maia.  

Being a wife and a mother are two equally essential roles for us women.  However, we need to consider that marriage will always be the basic foundation of a stable family.  A warm, loving, and caring relationship between the husband and the wife will create opportunities for us to have a healthy and happy marriage as well as a stronger bond with our children.

The most important thing is to find the right balance between these two roles. Here are seven ways to maintain healthy family relationships as a wife and mother:

1. Find time for yourself. 
When we have exhausted too much of ourselves in trying to please everybody, we also tend to neglect our personal needs. Eventually, we become too stressed and burned-out in trying to meet the needs of our children while maintaining a happy relationship with our partner.  

Instead, find time to look and feel good -- work out, pamper yourself, spend time with your mommy friends. Enjoying occasional "mommy me-time" shouldn't make you feel guilty. We all need this to keep healthy and well-balanced.  

ADVERTISEMENT - CONTINUE READING BELOW

What other parents are reading

2. Set the right expectations with your partner and your kids. 
Establish an open communication with your husband. Express how you feel, because he might not even have an idea that you are struggling with your responsibilities as a wife and mother. Discuss your individual needs and set realistic expectations on how you can each support one another in your respective roles.

Try to set a time to talk to your kids, especially if they're old enough to understand. Share with them your personal perspective on how you also need their help and support in fulfilling your role as a mother and as a wife. Delegate roles to your kids if possible.  

3. Keep the romance alive in your marriage. 
Create opportunities to do the things you used to do with your partner before you became parents. Be expressive of your love to one another. It is sometimes good for the kids to see how their parents love and care for each other.  

Set a realistic "date-night" schedule with him.  Write or text random messages of love and affirmation. Cook his favorite meal. Hold hands, hug, kiss and be physically intimate with one another. Support him in his dreams and goals for the family. Make him feel that he is still your number one priority. More importantly, hold on to the very reasons why you fell in love with him in spite of the challenges and difficulties you may encounter in your relationship.   

What other parents are reading

4. Teach your kids how to support Dad's role as a father and provider.
Talk to your kids about the importance of Dad's role in the family. Guide them to show appreciation for his hard-work and effort in providing for the family. Help them be aware of the difference between mom and dad's responsibilities so that they will recognize how each one can support them in their needs as well.  

5. Admit that you cannot do everything on your own. 
Don't be afraid to admit that you need help occasionally. Start with your husband. Get him involved in taking care of the kids. Compromise on dividing certain parenting tasks. You can also ask someone you trust to fill in for you when you need a break from motherhood to accomplish other things. This could be your mom, your best friend, a close relative or a trusted help.  

6. Practice proper time management.
Set a realistic schedule for everything and orient your family about it. Involve your husband in planning activities for the two of you and for your family. For younger kids, set an ideal routine for them so they will learn proper sense of time. Older kids can be given simple household tasks and study schedules which they can easily follow on their own.  Be sure to share with your family how important it is for you to have your own personal time as well. More importantly, try to set a regular schedule for family bonding activities which everyone can look forward to.

ADVERTISEMENT - CONTINUE READING BELOW

Recommended Videos

What other parents are reading

7. Develop a positive attitude in every situation.
No matter how tough it may seem, strive to be grateful for the blessing of having a family in your life. A bitter and complaining attitude will not solve your problems. Avoid blaming your husband for not supporting you enough as well as making your children feel like they're becoming a burden to you. Strive to assure them that even if you are tired or stressed, they are still the most important people in your life. Once your husband and kids see how happy they make you feel they will learn to appreciate everything you have been doing for them.  

While these tips may not guarantee a perfect and harmonious relationship between a husband and a wife and a mother with her children, it can serve as a guide in striking the proper balance. Women need to learn how to be a good wife and mother at the same time. Keep in mind however that our role as a mom should never take the place of our role as a wife. It may be difficult to fulfill both but it is also not impossible.  

"Learning how to balance being a parent and being a wife is one of the best lessons you will ever learn. It can save your marriage. Don't let children come between what you have. You had children to enhance your life together, not to tear it apart." – Dawn Hawkins

 




Celebrate your pregnancy milestones!


Enter your details below and receive weekly email guides on your baby's weight and height in cute illustration of Filipino fruits. PLUS get helpful tips from experts, freebies and more!

You're almost there! Check your inbox.


We sent a verification email. Can't find it? Check your spam, junk, and promotions folder.

Trending in Summit Network