Are You The Secure Or Clingy Type In Your Relationship? Knowing Can Mean Less Fights

Attachment styles refer to how comfortable you are about being intimate with your significant other.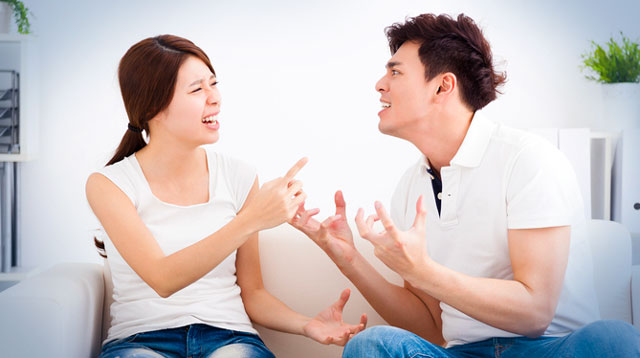 Each person has a language of love or how they express love to their partner and their kids. It's also how they feel loved by others. Apart from a love language, each person also has an attachment style.

"Our attachment styles develop early in life, based on our relationships with our caregivers," Dr. Amanda Rose, Ph.D., a psychology professor at the University of Missouri, tells Thrive Global. "They affect our friendships and romantic relationships as adults.

Attachment styles are based on social developmental psychology's attachment theory, a term first coined by British psychologist John Bowlby. It is based on the premise that childhood development leaned heavily on a child's ability to form a strong relationship with a primary caregiver. Today, a person's attachment style is shaped by more than one relationship growing up.

Psychologists Cindy Hazan and Phillip Shaver were the first to apply the theory to adult romantic relationships. In this context, attachment styles refer to how adults relate to or act towards their significant other and how comfortable they are with intimacy. It includes they cope with tension or stress within their relationships.

What other parents are reading

What are the 3 main attachment styles

Similar to being aware of you and your partner's language of love, knowing your attachment style and that of your partner is an advantage. It can help you both better handle stressors that affect your relationship. Here are three main attachment styles. (This online test can help you find out yours.)

Secure

A securely attached person will be trusting and open and can give their partner space while being confident that their partner will return to them, explains clinical psychologist Dr. Samantha Rondman on Talk Space. They have secure personalities and are generally optimistic in times of stress.

ADVERTISEMENT - CONTINUE READING BELOW

People with secure styles "can give and receive emotional support when needed, and rarely feel threatened," offering advice and being a calming presence during tense situations. There is no drama, just direct communication. They also expect their partner to be a support system for them, as they tend to lean on their partners during difficult times.

Resistant or Anxious

Typically insecure, a resistant person acts jealous and clingy with their significant others. They find it hard to trust and can be too intrusive and controlling of their partner to ensure sure they are always present. "They require a lot of reassurance that they are loved and that the relationship is okay," marriage and family therapist Marni Feuerman tells The Huffington Post.

"People with a resistant style worry that others will not be there for them when they need them," Dr, Rose explains, adding that their insecurities heighten in stressful times. She suggests a resistant person trust more in a partner's positive feelings, and if your partner seems needy, a little understanding goes a long way.

What other parents are reading

Avoidant

Often, an avoidant person only focuses on the happy aspects of the relationship but is reluctant to address the challenging parts. They avoid feeling dependent on one person, and sometimes that means not settling with one significant other. They have fears that their partner will only disappoint them if they do.

Avoidant persons are sometimes identified into subgroups: dismissive-avoidant and fearful-avoidant. Dismissive-Avoidant people can detach from their partner and suppress difficult emotions with relative ease. Fearful-Avoidant wants emotional closeness but have trust issues; their fear of rejection gets in the way of intimacy.

ADVERTISEMENT - CONTINUE READING BELOW

Recommended Videos

Usually, avoidant people are "unlikely to seek emotional support" and can "sometimes be dismissive when other partners need support," Dr. Rose says. If your partner is an avoidant, be upfront about hour expectations. Acknowledging and catching oneself withdraw when times get hard is the first step to working on it.

Can you change your attachment style?

Not exactly, but you and your partner can adjust and learn to avoid triggers, according to Dr. Amir Levine, co-author of the book Attached: The New Science of Adult Attachment and How It Can Help You Find – and Keep – Love. For example, a resistant with a secure partner that regularly offers reassurance or an avoidant with a partner gives enough room to be independent — being aware of attachment styles can help avoid or resolve tension and stress in the relationship.

What other parents are reading

Celebrate your pregnancy milestones!


Enter your details below and receive weekly email guides on your baby's weight and height in cute illustration of Filipino fruits. PLUS get helpful tips from experts, freebies and more!

You're almost there! Check your inbox.


We sent a verification email. Can't find it? Check your spam, junk, and promotions folder.

Trending in Summit Network