When a Marriage Goes Bad: 4 Burning Legal Questions, Answered

From financial support to concubinage, what provision does the law give when a couple's marriage turns awry?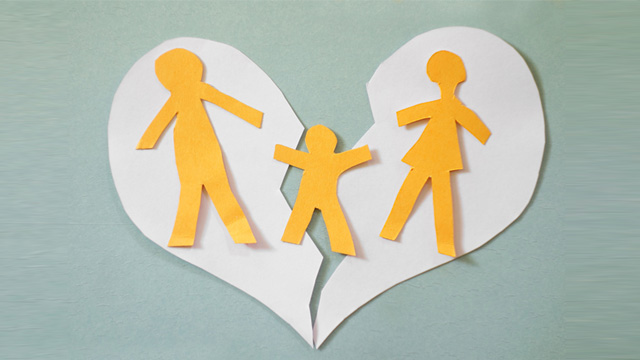 Marriage is a tie that binds two individuals into a life together, hopefully until their last breath. However, as we all know, a happily ever after is not always the case, and some may even need the law to intervene. Lawyer and former Good Housekeeping Philippines' legal expert, Atty. Linda V. Jimeno, answers some of the most common legal questions: 

Q: My husband and his live-in mistress are posing as a married couple. It isn't right and I wish I could hack his email account to get evidence.

A: If your husband is living with another woman and they are representing themselves as husband and wife, you can file a criminal case for concubinage under Article 334 of the Revised Penal Code. One way concubinage may be committed is when a married man co-habits with a woman who is not his wife. When you file a complaint, you will have to sue your husband and his mistress together.

Don't hack your husband's email or any other online account. RA 10175 or the Cybercrime Prevention Act of 2012 penalizes the unauthorized interception or access of computer data, electronic documents, or electronic data messages.

Q: My husband lives in the U.S. and hasn't sent support for our kids in months. How do I make him do so?

A: In legal actions for support, the requirements of due process must be observed. It means the person from whom support is being asked must be notified of the case to give him the opportunity to say why he cannot support, or how much he can afford to provide. If the respondent is not in the Philippines, the action cannot prosper. However, if the parties are married and have community assets, the left-behind spouse may ask the court to allow her to sell some of the community assets for the support of their common children. 

ADVERTISEMENT - CONTINUE READING BELOW

What other parents are reading

Q: My husband and three kids are in Baguio. He thinks I'm abroad, but the truth is I want to leave him. He physically and verbally abuses me, and even threatens to kill me. I've gone to the DSWD for help, but that hasn't stopped him from hurting me. What can I do to stop his abuse?

A: I am very glad that you finally decided to leave this toxic and abusive relationship. The law makes sure that women are protected from abusive husbands, boyfriends, or partners. RA 9262, or the Anti-Violence Against Women and their Children Law (Anti-VAWC for short) penalizes physical, verbal, psychological, and even economic abuse. Given your situation, you can file a criminal complaint against your husband under the Anti-VAWC Law and more importantly, you can obtain a protection order against your husband. You can get the protection order to keep your husband away from you and your children, your house, and all the places you frequent. 

There are three kinds of protection orders: First, the Barangay Protection Order (BPO), which is effective for 15 days and is issued by the Punong Barangay. Next is the Temporary Protection Order (TPO), which is effective for 30 days, and is issued by a court. Both the BPO and the TPO shall be issued on the same date that the complaint is filed. Even without hearing, if it appears that the issuance of the Protection Order is necessary, the court will issue a TPO. Last is the Permanent Protection Order (PPO), which is issued when the judge sees that the TPO has to ripen into a permanent one due to the evidence presented. 

CONTINUE READING BELOW

Recommended Videos

Q: I went on a three-day trip against my husband's wishes, leaving my 2-year-old daughter with my mom. When I came back, he had taken my daughter and would not let me into the house. It has been five months, and I still have not seen our child. What should I do?

A: As a mother of a child who is below 7 years of age, you have all the right to demand that custody over the child be given to you. You should immediately file a Petition for Habeas Corpus, a summary or fast proceeding. File this petition with the Family Court of the province or city where you reside. The verified petition should include:

a. The personal circumstances of the petitioner (you) and of the respondent (your husband);

b. The name, age, and present whereabouts of the minor (your daughter) and her relationship to the petitioner and the respondent;

c. The material operative facts constituting deprivation of custody; 

d. Such other matters which are relevant to the custody of the minor.

Your husband will immediately be ordered to bring your daughter to court, and the judge will order him to turn over your daughter to you. Often, judges in similar cases make the parties talk for possible settlement. However, if you are no longer willing to go back to your home or if he does not want to take you back, the judge will help you arrive at an arrangement where your husband can enjoy his visitorial rights. Even while custody is yours, your husband still has to give regular support to you and your child.

ADVERTISEMENT - CONTINUE READING BELOW

Atty. Linda Jimeno is a managing partner at Jimeno Cope & David Law Offices.

These Q&As originally appeared in past issues of Good Housekeeping magazine Philippines. Minor edits have been made by SmartParenting.com.ph editors.

Trending in Summit Network