Rethinking Divorce: Why It Should Be an Available Option for Those Who Need It

The Philippines is the only country in the world where divorce is illegal.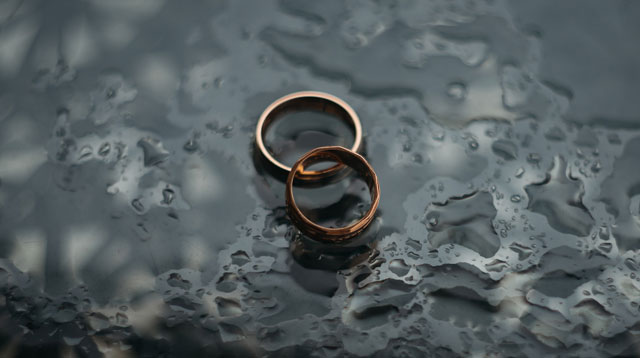 When she first exchanged wedding vows with Edward*, Nina* believed that she was the luckiest woman in the world. But after a few years, their relationship soured after she learned of her husband's philandering ways. Wanting a way out of what had turned into a loveless marriage and knowing that her partner's infidelity would not be accepted as a basis for annulment, Nina felt that her situation was hopeless.

Nina is among the many wives trapped in failed marriages and in need of more options than mere legal separation or annulment. In fact, a growing number of Filipinos believe that divorce should be made available to those wanting to end unhealthy unions. Even though the Philippine Statistics Authority recorded a 3.6% increase in the number of marriages as of 2017, the result of a Social Weather Survey in the same year showed that more than half, or 53% of Filipinos, favor legalizing divorce. The divorce bill was passed on Third Reading in the House of Representatives but failed to get the approval of the Senate in the 17th Congress.  However, there are ongoing efforts to revive the measure.

In her explanatory note for Senate Bill No. 356, or the Absolute Divorce Act which she had filed in the Eighteenth Congress, Senator Risa Hontiveros noted that the absence of a divorce law adversely affects women "who are more often the victims of abuse within marriages and who are forced to remain in joyless and unhealthy unions because of the dearth of legal options."

ADVERTISEMENT - CONTINUE READING BELOW

Similarly, Senate Bill No. 288, introduced by Senator Pia Cayetano, seeks to ease the access to legal processes to terminate a marriage while preserving "the chance for a post-marriage scenario that allows a peaceful and productive co-existence between the former spouses."

The divorce bills set the following grounds for granting a divorce:

Grounds for legal separation under Article 55 of the Family Code. This includes repeated physical abuse or abusive conduct, coercion to change religious/political affiliation, attempt to corrupt or induce the other spouse or their child to engage in prostitution, imprisonment for more than six years, drug addiction or habitual alcoholism, homosexuality, a subsequent bigamous marriage, sexual infidelity or perversion, attempt against the life of the petitioner and abandonment without justifiable cause;
Grounds for annulment under Article 45 of the Family Code;
Psychological incapacity;
Acts covered under Section 5 of Republic Act No. 9262 (Anti-Violence Against Women and their Children Act) such as preventing the wife from engaging in any legitimate occupation, threatening, attempting or causing harm to the wife and her child, restricting their freedom of movement and denial of financial support or custody of minor children;
Rape against the spouse before the marriage;
When one of the spouses has received a final sentence under Republic Act No. 9262 or a permanent protection order has been issued in favor of the petitioner against the other spouse under the same law, Republic Act No. 9995 (Anti-Photo and Video Voyeurism Act) and Republic Act No. 9775 (Anti-Child Pornography Act);
When the spouses are legally separated for at least two (2) years;
When the spouses have been separated for at last five (5) years at the time the petition for absolute divorce is filed; and
Irreconcilable marital differences despite efforts at reconciliation.

CONTINUE READING BELOW

Recommended Videos

What other parents are reading

Frequently asked questions on the divorce bill:

Will filing for divorce be cheaper than filing for annulment?

Yes. Romeo Dongeto of the Philippine Legislators' Committee on Population and Development notes that the proposed law waives filing fees and other costs of litigation for indigent petitioners. Annulment proceedings are known to be tedious and costly, with the petitioner often shelling out at least Php200,000 for filing fees, attorney's fees and payment for a psychological evaluation report, among others.

Which will be faster, divorce or annulment?

While both proceedings do take time, Catholics for Reproductive Health representative Luz Frances Chua says that court decisions nullifying marriages are difficult to obtain because of varying judicial interpretations as to what constitutes psychological illnesses as well as the lack of appreciation of evidence of physical, emotional and psychological abuse. 

Will filing for divorce make claims for child custody and child support easier?

Under the bill and subject to provisions of the Family Code, it is the court that decides on the parent who would be granted primary custody of the minor children. It also takes into consideration that a child under seven years of age should not be separated from the mother unless there are compelling reasons to do so. The court also has the discretion to grant alimony and child support to the parent that is awarded child custody.

My husband physically abuses me. Can I file for annulment using this reason?

While spousal abuse is a ground for granting legal separation, it cannot be a basis for filing an annulment unless the physical violence stems from the psychological incapacity of the partner responsible for such behavior.

ADVERTISEMENT - CONTINUE READING BELOW

When is it better to file for an annulment? When is it better to file for divorce?

Even though both legal options allow former couples to remarry, an annulment is a legitimate and preferred alternative for couples who entered into marriages that were not meant to be since it considers the union to have been invalid from the very beginning.

A spouse can opt for an annulment due to the following causes existing at the time of the marriage: absence of parental consent or when the consent was obtained by fraud or through force and intimidation; mental illness or psychological incapacity of one or both spouses, or if either party was afflicted with an apparently incurable sexually transmitted disease at the time of the marriage.

On the other hand, divorce is seen as the remedy for those who want to formally dissolve valid and legal unions that have broken down completely.  The grounds for granting divorce are broader in scope as it also includes the grounds for legal separation and annulment.

What other parents are reading

How will the proposed Divorce Law impact petitioners who are Overseas Filipino Workers (OFWs)?

OFW petitioners will be given preference by the court with respect to the hearing of their petitions, with the court setting the reception of evidence, upon the availability of the petitioners, for not more than two (2) consecutive days.

Atty. Floranie Jacob of the Psychological Association of the Philippines believes that the proposed divorce law ought to be a compassionate law that acknowledges that "human beings are entitled to rectify their initial shortsightedness and find fulfillment in their own country without having to resort to illicit relationships and forming illegitimate families or migrating too far and distant lands to find happiness there."

ADVERTISEMENT - CONTINUE READING BELOW

Senator Hontiveros clarifies that nobody wants a divorce because it is painful and heartbreaking. However, she believes that it should be made an option for those who need it."We believe in second chances," she says.

The divorce bill is expected to undergo a lengthy legislative process with more public hearings and debates to allow all parties to air their views and give lawmakers further insights and directions in improving the measure. If this legal remedy is enacted into law, Nina and other spouses wanting to break free from their damaged relationships would have another option for remarriage and start anew.

*names are fictional

Jen de Leon is a retired media practitioner who currently prepares summaries of the plenary proceedings of the Philippine Senate.


Confused about the difference between divorce, annulment, legal separation and nullity of marriage? Click here to read about the options available to Filipinos.

What other parents are reading




Celebrate your pregnancy milestones!


Enter your details below and receive weekly email guides on your baby's weight and height in cute illustration of Filipino fruits. PLUS get helpful tips from experts, freebies and more!

You're almost there! Check your inbox.


We sent a verification email. Can't find it? Check your spam, junk, and promotions folder.

Trending in Summit Network