3 Moms Speak Up Why They Stayed Despite Domestic Violence

These moms endured physical and emotional abuse because they wanted to keep the family together.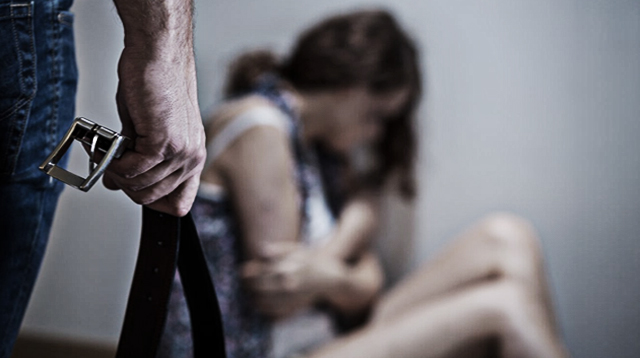 "Babasagin ko ang bungo mo!" This has been said to me numerous times in the course of my relationship with my ex-husband. One time, he almost did, and my forehead still bears a bump from his attempt to silence me.

There were times when I slept with a knife under my pillow in case he tried to attack me again. It happened many times I had lost count over the years. Some of the other incidents that stood out: the time he used a badminton racket to hit me until it bent to a 45-degree angle and the time he hit me until I fell down when I was six months pregnant. He kept kicking me until I begged him to stop.

It has been almost a year since I packed up my four boys and escaped from what I called my own private Alcatraz. Now, I am raising my family in a safe and loving environment. We are in a happier place. We no longer have to feel like we are walking on eggshells, unlike before when my ex-husband would be triggered by the most trivial of things — a plate of food unfinished, someone being too slow to respond to him when he calls, someone taking too long in the bathroom, one of the boys not wanting to wear a pair of shoes he bought.

What other parents are reading

The pain my former husband gleefully inflicted was not even always physical. One time, we were all in the car, driving out to see my relatives, when he casually said to the boys, "Your mama is stupid," because he did not feel like going. He called the boys "losers," too, if he saw them cry over something.

ADVERTISEMENT - CONTINUE READING BELOW

Financially, he was a burden, and he still is. There were times when I have had to support all of us on my salary. He would steal from my wallet to sustain an illicit habit. Of course, when I'd find out, it would be the start of another row. Then, to add icing to the rotting cake, he got his latest girlfriend pregnant. 

Every time we argued, he would threaten to throw me — or, if he was in the mood, all of us — out of the house his parents own. A few months ago, I got so fed up with his threats that I told the boys we were leaving. (His mother's response, "Kailangan mabuo ang pamilya ninyo. Yung anak niya dun sa babae, kunin mo na para malayo siya sa babaeng iyon.")

What other parents are reading

 

There are times when I still struggle since now I have to pay rent on top of our utilities and the tuition fees, but my family and friends are there to help. When I open up about my situation, people are surprised because they had no idea of what I was going through. I hide it well, but on hindsight, I realized I might have gotten out of that situation earlier if I didn't.

My case of domestic abuse is not isolated. But while there are no accurate statistics out there on the number of women who have been or are still being abused by their partners, the 2017 figures released by the Philippine Statistics Authority say that one in four women have experienced spousal violence.

CONTINUE READING BELOW

Recommended Videos

There are other horrific stories out there from women who have kept their silence for a long time. These two accounts paint a more vivid picture of what it's like:

"Nagger ka kasi"

GK was with her partner for two years and six months. They have one child. "It was a whirlwind romance, and there wasn't much of a love foundation to speak of. He had a nasty temper when he's drunk, and we would always argue. The first time he cursed at me and hit me, I forgave him right away, so I guess he thought that he could get away with it all the time."

She recounts two instances that she describes as the worst cases of abuse that she has suffered. "I was 7 months pregnant, and he pushed me on the ground. There was another time when I almost passed out from his punches. I had multiple bruises all over my arms and thighs, and he even tried to choke me. But I still forgave him on both instances."

What other parents are reading

GK says she told her sister about the abuse and her mom eventually found out. "I'd also tell my partner's sister, but it would just end there. He would tell me that it was my fault why he hits me and curses at me dahil daw nagger ako. Kaya ako tumagal sa kanya kasi I was made to think it was my fault talaga. Na kung hindi naman ako nagger, hindi ako masasapak.

"When it got worse, I told my friends. I talked to my guy friends, and they all said they never hit their partners no matter how much of a nagger they are."

ADVERTISEMENT - CONTINUE READING BELOW

Like many women in the same situation, GK says she stayed in the relationship because she wanted to give her son a complete family since she did not grow up with one. "I didn't want to be tagged as 'nabuntis lang' and 'disgrasyada.' But a good friend of mine reminded me that I can only be a good mom to my son if I am at peace with myself. I also realized that my son was growing up seeing a bad example in his father." 

It crossed her mind to file a legal case, "but the process is so hard! You can only get a medico-legal [exam] at a public hospital. One time, a friend [reported my partner to] the police, but the authorities could not do anything because they did not have a warrant of arrest." 

GK's advice for other women going through abuse: "Find the courage to leave your partner. For two years, I kept praying that he would change, but he only got worse. He also told me na hindi ko kaya mag-isa. I guess I proved him wrong."

What other parents are reading

"The abuse never stopped"

The mom of one has been separated from her husband for more than eight years now, but they lived together for 13 years. Their son is now 14. Cherry says their marriage was okay for about 10 years until her husband started having extra-marital affairs.

"It was a series of women. In the beginning, it was just verbal and emotional abuse, but then the beatings started. Every time I would find evidence of his illicit activities and confront him about it, he would hit me."

ADVERTISEMENT - CONTINUE READING BELOW

She gives sordid details of the abuse. "The first time he strangled my neck with his bare hands and then pushed me against the wall, which almost knocked the breath out of me. Thankfully, he let go before I could puke. My 'daster' was torn in many places because of the struggle."

She says her husband cried and apologized afterward, "but after that incident, it seemed easier for him to abuse me physically."

There were other incidents involving a kitchen knife, a cutter, and a screwdriver — in front of their child. "He would hit me with his bare hands. One time, he kicked me in the crotch while I was already down on the floor, while he was carrying our boy.

"I was going through emotional and physical pain and didn't know at that time, which was worse. There were times he wouldn't come home and ignore my calls and texts. I would be up all night waiting for him until I hear the roosters' crow — umaga na pala."

What other parents are reading

Cherry says her husband eventually left her to be with another woman but not without beating her up first. "After that beating, I had bruises all over. My friends advised me to report the incident and have my injuries checked before they faded. It was difficult to get up, but I did.

"I sought help from Gabriela (a group dedicated to women's rights) where they examined me and documented my story. They advised me to get a medico-legal on the same day. I called up my friends because I needed someone to go with me to the hospital, but I couldn't find anyone who was willing to accompany me to the doctor. That made things a lot worse. I didn't tell my family because I wasn't ready to answer their questions, and the last thing I wanted to do then was to explain." 

ADVERTISEMENT - CONTINUE READING BELOW

All by herself at the hospital, she broke down. "I was on an examination table, and there were so many doctors and interns. They measured my bruises. Some were taking down notes, while others were asking me questions. I felt like a specimen. It was cold, and I was afraid, uneasy about the whole thing." To top it all, her ex-husband sent her a nasty text message. "It was just too much to bear."

Even now that they are living separate lives, Cherry says the abuse hasn't stopped. "It's unfortunate because it seems like I have no choice but to relate to this person because we are linked for life through our child. I don't know what it would take for the link to be completely and finally broken. I don't want to have anything to do with him anymore."

Cherry considers her ex-husband's infidelity to be a blessing in disguise. "I want to be able to look my child in the eye and tell him I did my best. That I was not the one who left, not the one who ruined our home. I love my child so much that even if it was a violent household, I held on to the end to keep the family together."

What other parents are reading

Did he hurt you? Here's what you can do 

Atty. Patty Arroyo, who does work for women and child protection, shares some steps you can take to protect yourself and your children from domestic abuse.  

How to prepare for domestic emergencies:

ADVERTISEMENT - CONTINUE READING BELOW

1. Know the number and location of the barangay or nearest police station. Have this information saved in your phone and kept somewhere else to ensure that you have them when you need them.

2. Save emergency numbers on speed dial, like the police, barangay, relatives and friends you can count on for help.

3. Have an emergency bag ready (with some clothes, meds, toiletries, and a little money), which you can grab when you need to run to a safe place. Do the same for your kids.

How to get help:

1. Call the police or barangay, or when able, go to the nearest police station and immediately report the incident.

2. The police/barangay, especially the women and children protection desk, should be able to refer you to a medico-legal who can examine you, treat you and record your injuries, and to a social worker who can assist you.

3. Contact your trusted relatives/friends for help and let them know what happened.

4. Ask the barangay or the police to help you get a protection order to prohibit your spouse/partner from going near you and your family and from causing any further harm.

5. Consider filing a VAWC case (Anti-Violence Against Women and Their Children Act of 2004). Your sworn statement taken by the police may serve as a complaint to trigger a criminal case.

6. See a psychologist who can help you deal with the trauma and a lawyer who can advise you on legal actions that you may take. The Department of Social Welfare and Development may help you get free psychological and legal assistance.

ADVERTISEMENT - CONTINUE READING BELOW

Note the following duties of the law enforcer and social worker as stated in the IRR of RA 9262 (SECTIONS 18 and 19)

Duties of the law enforcer

- Upon the receipt of the protection order, the law enforcement officer shall use all reasonable means to enforce the order and prevent further violence, such as by:

(a) Taking any action necessary to provide for the safety of the offended party;

(b) Taking custody of the weapon used in the violence against women and their children;

(c) Transporting or obtaining transportation for the offended party to a safe place;

(d) Assisting the offended party in obtaining medical treatment, including transportation to a medical clinic or hospital; and

(e) Assisting the offended party in removing essential personal effects from the residence.

Duties of the social worker

- The social worker assigned by the court shall assist the petitioner seeking a protection order by:

(a) Preparing a case study and a program of intervention for the offended party, including her children, and referring them to DSWD havens, crisis intervention centers and private entities rendering appropriate social services;

(b) Formulating a safety plan which shall be approved by the court; and

(c) Monitoring the measures indicated in the protection order.

Trending in Summit Network