Hindi Nga Ba Napipigilan? Robin Padilla Says Men Can't Resist Temptation

Is there basis to think so?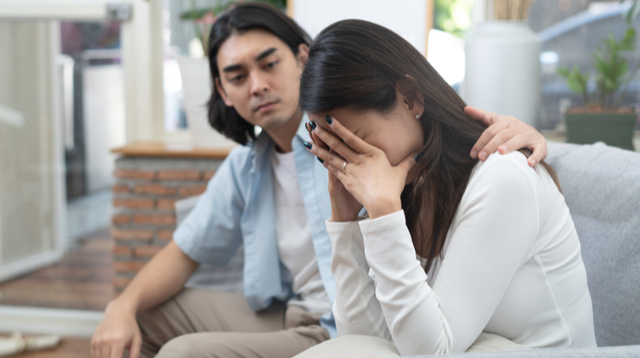 Men can't resist temptation, actor Robin Padilla said in his post-mortem to the marriage of his own daughter, stirring debates on social media on the faithfulness of guys in romantic relationships.

Padilla, the "Bad Boy" of 90s cinema who figured in a string of high-profile romances, said daughter Kylie was lucky that her husband Aljur Abrenica is a "man." Is he right? Can't men resist the temptation to cheat on their partners

It's gender bias, said psychologist and life coach Dr. Ali Gui. A person's views on the matter are a reflection of one's upbringing and values, she said.

"It's more on the culture, our tradition, and the way we were brought up," she told reportr.

In the 2010-2016 General Social Survey in the United States, data shows that more men admitted to cheating than women. Some 20% of men and 13% of women reported that they've had sex with someone other than their spouse while married.

But the data only shows those who admitted to the act. When it comes to affairs and cheating, what is sure is that men cannot be generalized as cheaters just because they are men, Dr. Gui said.

"We all know of men who do not cheat. There are men who do not cheat so hindi totoo na lahat ng lalaki eh nagchi-cheat," she said.

"Anyone can be tempted--whether you're a man, a woman, or any other gender. Temptation is not exclusive to men alone," she said.

'Eh lalaki siya eh'

Men in patriarchal Philippine society are often given more excuses and leeway when it comes to suffering the blows of affairs.

ADVERTISEMENT - CONTINUE READING BELOW

Why is society more forgiving towards cheating men than women? Dr. Gui said it's because of the old mindset "eh lalaki siya eh."

Robin Padilla is proof when he said: "Yung mga ganyang nambababae, natatawa pa ako diyan. Sa panahon ngayon, hindi ako naniniwalang may lalaking makakatanggi sa tukso."

"Sa kultura natin, sinasabi 'eh lalaki siya eh' pero when a woman does it, you hear all sorts of comments from 'hindi na nahiya' to 'may asawa pa man din.' It also shows our gender biases," Dr. Gui said.

In most relationships, Gui said women tend to feel more threatened by affairs than men because most men grew up being exposed to the idea that cheating is no big deal for them.

"Men who were raised thinking that cheating is no big deal grow up to think that it's really no big deal," she said.

"Men usually do not feel flirting or getting involved with other women as threatening to their present relationship but women tend to," she said noting that men and women flirt differently.

The law too is on the side of men

The law also treats marital infidelity differently between genders—adultery for women and concubinage for men.

For adultery, the husband only needs to prove that the wife had sex with somebody other than him, according to the Philippine Commission on Women, which had called for ammendments to family laws to remedy the disparity.

Women who want to prosecute their cheating husbands for concubinage need to prove that their spouse had kept a mistress in conjugal dwelling, had sexual intercourse under scandalous circumstances, and/or had lived together with his mistress, the PWC said.

CONTINUE READING BELOW

Recommended Videos

If the wife is convicted of adultery, she and her flame face up to six years in prison. If the husband is convicted of concubinage, the maximum prison term is shorter at four years while the mistress gets the penalty of "destierro" or banishment and not imprisonment, said the PWC.

But regardless of whether which gender is more likely to cheat, Gui said honesty remains the best policy. "And if you cheat, you should also be willing to pay for the price of honesty," she said.

 

This story originally appeared on reportr.world

Minor edits have been made by the smartparenting.com.ph editors.

Trending in Summit Network