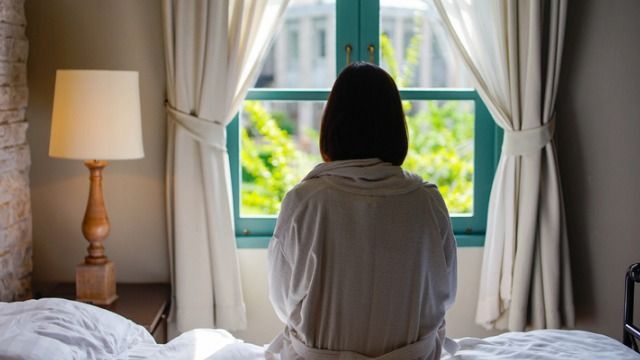 Dear Mom,
I see you.
I finally see the woman that you are. And I am sorry it took me 45 years to see that you are a powerhouse.
I remember being 18 years old. I was young. Judgmental. I felt superior. I thought I knew more than you did. About the way the world worked. About how to treat people. And even more importantly how a husband and a wife should be in a marriage.
At 18 years old, I thought my relationship with my future husband would be so different from how I saw your relationship with my father.
I told myself I would be strong in will. I would be my husband's equal. I would garner his respect. I would not cater to him nor serve him, at least not in the subservient way I felt you were with my dad. I would state my opinion. I would share what I valued.
And my future husband would value me. He wouldn't cheat on me because we would be equals. He would know that I value myself and wouldn't stand for it. I would never stand for it.
Now I get it. I finally hear the things that you said back when I was 18 years old. I understand them now.
My 18-year-old self would never have understood the words that left your mouth. The pride with which I carried myself then prohibited any kind of understanding of what I heard you say when you learned of my father's affair.
"I am staying for my children. I love your father so much it hurts. I will not go. I cannot leave."
These words cut me like a knife. I looked up to you, the career woman who carried herself with grace and strength. The same woman who left the house beautifully made up, only to return ready to cook a meal for a sit-down dinner at a moment's notice because someone was surprising us with a visit.
I wanted you to leave the man who betrayed you. The same man who betrayed us.
Once a cheater. Always a cheater. At least that's what I thought at 18 years old.
It was impossible for me to hear the words that left your mouth because, in my 18-year-old mind, if my future husband ever cheated on me, I would take my children and leave.
I love you.
Only now can I love and appreciate all of the sacrifices you made as my mother. I know now life was not easy when you were younger.  And I also know that many people have done you wrong in all different ways.
Matters of the heart did not come easy for you, and trying to express how you felt without being seen as disrespectful was virtually impossible. You grew up in a time when certain things were assumed about women, and they were expected to act a certain way.
You did not let any of these things dictate the life you wanted to provide for your children, not for your son, and most especially, not for your daughters. I am grateful for the amount of love you gave to afford me a voice and to allow me to become who I wanted to be.
I admire your commitment, your perseverance, your dedication.
I admire your ability to be kind to others when the world was unkind to you.
My 18-year-old self could not understand just how much you had to give up to be my dad's wife. I just couldn't fathom who you were before you were my mother. It was beyond me to see that or to admire the woman you were before you met my dad and before you had me as your child.
Twenty-seven years later, I see all that you have survived, sustained, endured and traversed as a woman. Working in a man's world. A woman in a country where differences weren't always accepted and accents thick with history were often shunned.
You did it. You did it with flair. With style. With color. And with heart. There wasn't anything that you put your heart into that didn't come out glistening. 
Many years later, I would face challenges in my own life as a mother and as a wife, and I stand with you as a grown woman now. 
I stand with you, as a daughter who finally sees the challenges of her own mother in a way that my 18-year-old self could never have imagined.
Time and circumstance have shifted my perspective. I need to be a less prideful woman. Be more humble. Be forgiving. And more understanding that we are all humans, just trying to survive the daily battles we face.
I stand with you as you grow older. I want to show you how amazing I think you are. And I hope that you can forgive me for the judgment my 18-year-old self laid upon you.
If there is anything I have learned to appreciate, it is this overwhelming feeling of gratitude that all the while you stood in my corner, cheering me on, waiting for me to succeed.
Watching me grow still. Picking me up when I fall. And reminding me that love wins and family comes first. 
Happy Mother's Day, Mom. I love you.