Sex Fasting: Real Couples Tell Us What They Think

Does it do any good? They say it depends on how you go about it.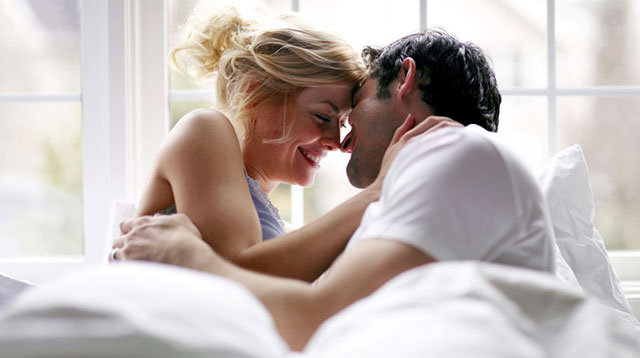 Photo from womansday.com

First thing, let's clear this out: A "sex fast" doesn't mean a quickie. The Urban Dictionary defines it as an unnecessary temporary ban on any sort of physical contact. Basically, it means no sex for quite a period of time.  

Now, why go on a sex fast? It's widely known that sex is an important part of a marriage. Without intimacy, one of both partners could drift away from the other and it has been an issue for some marriages. Some couples swear that it does reap a lot of benefits. 

Last month, "Brooklyn Nine-nine" actor Terry Crews (who's probably famous for his role in the movie White Chicks) admitted in an interview with Huffpost Live that he and his wife Rebecca King-Crews did just that. "Ninety days--no sex, all relationship, all talk, all cuddle," he said. They've been married for 25 years. He said that at the end of their sex fast, he found himself more in love and more turned on by hiw wife because he knew who she really was. "It wasn't about, 'Let's go out because I know I'm going to get some sex later.' It was like, 'Let's go because I want to talk to you. I want to know you,'" he added.

What other parents are reading

We asked some moms--and a few dads--what they thought about it, and we've got some mixed reactions.

Newlywed Jenny Lim, says that it also really work for her and her husband. For some people, having sex is a language of love they need. However, this happens when you're already connected. "I got a little paranoid that he didn't want me sexually at all—or at least that's what I thought. I know he enjoys sex and I thought why was he acting so cool about it. I was tempted to check his phone for anything out of the ordinary and I stalked his social media more often. It made me a little crazy now that I think about it." she shares. She wanted to talk to him about it, but decided to do so when their sex fast ended. "When we finally did it, it was so amazing that I didn't have to talk to him about my paranoia! When I told him about it a few weeks after, when everything was normal again, he just laughed. Well, he knew I'm the jealous type," she says.

ADVERTISEMENT - CONTINUE READING BELOW

Same thing happened with Paulo Falcon, dad of one. "I was afraid that she might get used to it, to not getting any sex—and that's definitely not the message I wanted to convey. So I started giving her hints that I wanted to have sex and we ended up fighting a lot. I guess you have to be on the same page when you do a sex fast. It's not a marriage cool off." Paul relates that they have since patched things up and agreed that they should work on their communication first. He says, however, that they are open to trying it again when the time is right.

Mon and Alessa Santos ended their sex fast prematurely. "We ended up doing it before the time our sex fasting should have ended. Maybe because we failed the marshmallow test," Mon quips. Alessa adds that they tried it to see how long they can go without it. "We didn't really do it to improve our marriage, because we feel that we're intimate sexually and also in a non-sexual way," she says.

What other parents are reading

Mom-of-two Lisa Rey shares that going on a sex fast helps. "Yung sinsasabi nila na 'magpa-miss ka naman'? It's like you don't do it not because you don't want to or you don't have the time, but because you're delaying it. What happens is you anticipate and maybe even excited to do it once you decide to," she explains.

For Nita Suy, mom of five, she hesitated to go on a sex fast at first but her husband assured her it's going to be okay. "What we did is try things we haven't done before. We went to a gun-firing range, something we've wanted to do since we were boyfriend-girlfriend. We were able to start a morning exercise routine. We tried backpacking, too. There was so many thing we discovered about each other just be trying something that we haven't done before." She concludes that it helps, but suggests going on a sex fast shouldn't last for too long.  

ADVERTISEMENT - CONTINUE READING BELOW

Recommended Videos

Both of Mia and Rudy Natividad, who have been married for eight years agree that it's not helpful at all. "We've not been getting any action since we've had our third child and I'm not sure it's working," says Mia. Admittedly though, she said the no-sex thing wasn't planned. Rudy, who aired his side in a separate interview, said he'd be okay with doing a sex fast if they had time to do something else that nurtured their relationship. "The thing I miss the most isn't really sex--but yes, I miss that, too, a lot!--but having the fun conversations we used to do when our days do not revolve around who's bathing or putting the kids to sleep," he reveals.  

What other parents are reading

Doing it the right way
Just not having sex isn't automatically a sex fast, especially if it's not conscientiously done. Because going on a sex fast means that you're working in other aspects of your relationship, on intimacy other than on a physical level.

Co-author of The Marriage Book Lisa Grunwald says that spending time apart can definitely benefit relationships. Seeing each other every day can become a routine and that "there is some point to be made that you have to maintain some mystery." Some separation--even in bed--can help as "friendship and closeness pushes you towards seeing everything and being really together."

Okay, so maybe going on a sex fast helps nurture a relationship such as catching up on who your partner is now as people can change over time. Sometimes it helps break a routine, even if that routine involved sex. But for how long should you go on a sex fast for it to affect the relationship positively? San-Francisco-based sex therapist Vanessa Marin, says in an interview for Elite Daily, "Take the amount of time that usually passes before you and your partner have sex, and triple it. So if you usually have sex once a week, try to go for three weeks without sex."

ADVERTISEMENT - CONTINUE READING BELOW

Going on a sex fast is also a reminder that sex is not the only way to achieve intimacy. Josie Colmenares-Valderrama, senior marriage counselor from CEFAM (Center for Family Ministries), the way you look at your spouse, the way you listen and touch (including hugging and kissing) are all expressions of one's sexuality. Michele Santos Alignay, a registered counselor and family life specialist, says, making love isn't just about sex, but also about 'emotional intimacy', what made a couple connected to each other. When you're not getting any sex, you don't just stop all the other stuff that makes your relationship work. Going on a sex fast is not a relationship break at all. You and your partner should be on the same page, the same goal: to grow together.

 

Sources:
October 26, 2015. "Should You Go On A "Sex Fast"? A Therapist Weighs In" (elitedaily.com)
October 21, 2015. "How A 90-Day 'Sex Fast' Changed Terry Crews' Marriage" (huffingtonpost.com)

What other parents are reading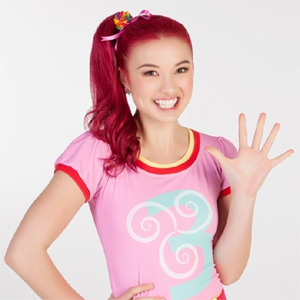 ADVERTISEMENT - CONTINUE READING BELOW
Celebrate your pregnancy milestones!

Enter your details below and receive weekly email guides on your baby's weight and height in cute illustration of Filipino fruits. PLUS get helpful tips from experts, freebies and more!
You're almost there! Check your inbox.

We sent a verification email. Can't find it? Check your spam, junk, and promotions folder.

Trending in Summit Network