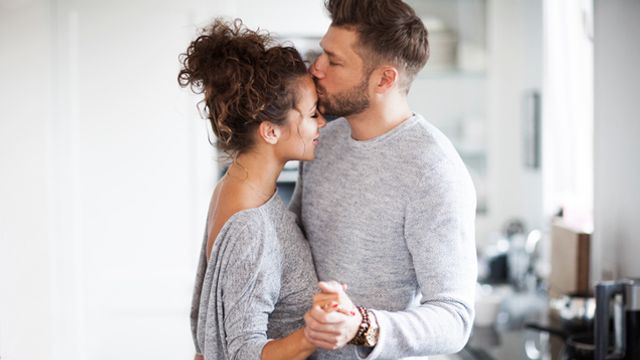 Once the "I do's" have been exchanged, loving your partner will be the most natural thing in the world, right? Well, marriage doesn't really work that way, and in fact, there should be a conscious effort to pursue your partner for as long as your marriage lasts. This is how it should be, says licensed marriage and family therapist associate Hannah Eaton.
Eaton, whose article was published in The Gottman Institute, says "continual, purposeful dating and practice is not only helpful, but is central to cultivating and maintaining meaningful attunement, connection, and intimacy in romantic relationships."
Eaton elaborates by giving an example of a couple who, even after 40 years into their marriage, continue to "pursue" each other through dance. The couple had first taken dance lessons in preparation for their daughter's wedding but continued to attend classes after.
"With practice, they continued to hone and improve their dance skills as a couple. And yet, they tapped into something far greater than dance," says Eaton.
Marriage myths
Dancing allowed the couple to experience and integrate an idea central to healthy relationships: Healthy marriages require intentional effort and the need to pursue one another continually. However, Eaton says, many paradigms in our culture tend to overshadow the need to pursue one's partner at every stage of the marriage. Eaton names three of these popular marriage myths.
Myth: Marriage is a destination
"And they lived happily ever after" is a relationship ideal that's been fed to us as children. "It's confusing when our own romantic experiences fail to live up to this standard, which they almost always do," says Eaton.
Using the dancing couple as an analogy, Eaton says marriage, like dance, is a "continually unfolding journey in which they are active participants, shaping and molding their shared reality."
She adds that maintaining the practice keeps couples not only connected, but it also allows them to reach new heights and depths with one another.
Myth: Love should always feel organic in marriage
Love is a choice that each partner has to make every morning when they wake up, says Eaton. However, many Hollywood movies (and K-dramas!) have blurred this need through many predictable endings that end in hopeful closure (i.e., happily ever after).
Unlike how it is often depicted in a movie or TV romance, marriage is not always sexy or exciting or a picture of a hot pursuit where the guy wins the girl in the end or vice versa.
"It's assumed that the public doesn't want to see the reality of married life: the good, the bad, and the ugly. Either way, it's doing our culture a disservice," warns Eaton.
Eaton says another paradigm "ripping through our culture like wildfire" is the thinking that "if you don't feel the love anymore, then why stick around?" It is something Eaton hears all the time. But she stresses that marriage is a "decision to choose to cherish your partner, especially when you don't feel like it. It's in these times, in particular, that your partner likely needs your love the most.
In healthy marriages, each partner wakes up in the morning, and makes the decision to purposefully practice and cultivate more love for their spouse."
Myth: Courtship is only for the early years.
The dating, wooing, and flirting tend to be less and less the longer married couples stay together. Why? Our culture says these acts are only for the early years of the relationship. Once married, couples do not find dating as vital as it was during the courtship stage, says Eaton.
In time couples become busy and eventually feel that they're just living with a roommate. While this path is understandable, it doesn't have to be this way, says Eaton. "Find ways to court and pursue your partner daily. We all want to feel loved and desired, regardless of what stage we are at in our relationship."
Breakfast in bed, date night, flowers are all classic gestures of courtship, but here Eaton encourages couples to experiment, explore, and be creative.
Just like the couple who are discovering profound aspects of their relationship as they continue to practice their dance, Eaton says never stop finding ways to pursue your partner no matter how long the marriage has been.
"It's in these small moments of connection that our relationships flourish," she concludes.