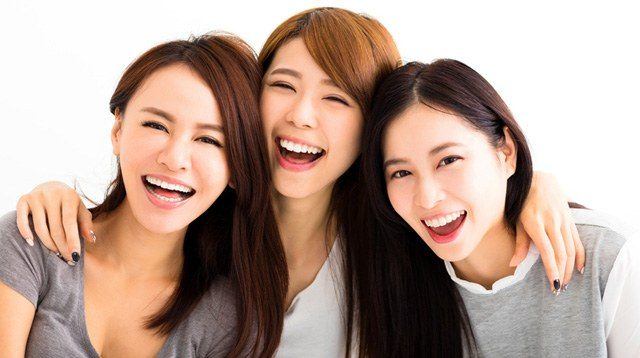 "One of the greatest ironies of modern motherhood...is that mothers are at once so utterly lacking in privacy and so desperate for companionship," writes Lisa Garrigues in her book Writing Motherhood. "We are so rarely alone, yet we often feel so lonely," she adds. Dani Enrile, stay-at-home mom to Lucas, 2, can relate."

[Friendships] keep you sane. Especially with my husband at work, talking to a toddler and trying to [do]things he asks me to gets tiring. A conversation with a friend or any adult helps me muster more energy." Even if it is "the most rewarding job in the world," Dani admits, "motherhood can get lonely."

A 2003 study from the University of California-Los Angeles proposed that women respond to stressful situations not with the typical fight-or-flight rsponse but with tend-and-befriend behaviors. As mothers, we're well aware of the "tend" response- the need to care and protect our young during times of stress. But who do we turn to for the "befriend" response we need? Here are five friendships you need in your circle. Nurture them or, if necessary, seek them out.

The friend who shares your parenting philosophy
When you proudly share that your nine-month-old just signed "all done" after breakfast, she doesn't look at you like you just said your dog can speak. She gets why you spank or don't spank, co-sleep or crib it, ignore or talk through tantrums, and can offer you a much-needed "You're doing a good job" hand squeeze when the parenting choices you've made are hard to stick by. "With [my] 'mommy friends,'" says Dani. "I talk about everything baby-related, from breastfeeding, sleep training, to potty training. I share a gift with them that I would wish for any woman: that gift of motherhood."

ADVERTISEMENT - CONTINUE READING BELOW

You may not (and don't need to) agree on everything, but she speaks your language. And when motherhood seems like a foreign land, she's just the person you need to navigate it with.

What other parents are reading

The friend who loves your mom side but knows your other side too
She knew you before preschool and playdates and may joke about how much you've changed ("Miss 'must spray hand sanitizer after shaking hands' is changing a dirty diaper? Ha!") but she does so out of love, not disdain, for your newfound calling. She's there to remind you of the things you loved and loved to do before motherhood and won't take your pious "I'm a mommy now" protests as an excuse not to buy an adorable dress that's not from the toddler section, pursue a hobby, or plan a trip together to your favorite city (even if it's for 2020, when the kids are finally all in school).

New mom Genie Ranada-Babista says, "I feel like I was bad at maintaining friendships even before I had a baby, so now it's just gotten worse! I get lazy to plan things because I'd rather just get some sleep. [However], it's so important to touch base and connect with the people who know and love you, so I can feel like a person from time to time  and not just a walking nursery-song jukebox or a milk machine. "That's the beauty of this golden friendship: When you're together, you feel like you.

The in-case-of-emergency (ICE) friend
Moms are used to coming to their kids' rescue when trouble strikes, but who comes to moms' rescue? Having a friend whom you don't mind being vulnerable around is a godsend when you're just too sick to pack three different lunches or have been so swamped you forget your laptop at home on the day of your presentation. She makes a great last-minute babysitter, too, when you and your hubby plan a special night out. No begging, no guilt trips, no promises that this is the last time-- she's just happy to help because you're also her ICE friend when the situation is reversed. That's what almost-family is for.

What other parents are reading

The friend who knows your "bad mommy" side
"I let him cry for 10 minutes after he woke up from his nap so I could finish this week's "Game of Thrones" episode." Shameful? Maybe. But if it happened, sometimes a mom needs to air her dirty laundry so she won't suffocate on the smell. In her book Small Victories, author Anne Lamott writes, "trappings and charm wear off...Let people see you." How terrifying, but how necessary for moms and our notorious mom guilt. There are friends you share your successes and kids' milestones with, friends you invite to your well-planned kiddie parties, and friends you accept on your well-edited and curated social networks so they can be in awe of hoe well you're handling this mom thing. And then there are friends who know that the journey is hard, messy, tiring, an complicated, and sometimes we do things we regret. Or (shh) don't regret.

The friends who've stuck by you
They're there for face-to-face time, not just on Facebook. They may not remember your kids' birthdays and they may be too honest to gush over every Instagram photo of your darlings, but say those three special words -- "Let's meet up -- and you can count on them to make time (and not give you a hard time for spending so much mommy time).

Ives Lim-Esteban, safe-sleep advocate behind HaloPhilippines.com and mom to Jeremy, 4, and Justin, 2, says, "My days are busier now that I am raising a family, which means fewer opportunities for me to socialize. This makes me value and appreciate my high school friends more. Even through time, distance, and busy schedules prevent us from hanging out as much as we want to. I know that they will always be there for me when I need them. I believe that it is important to maintain friendships through whatever means, because we are all born to love and connect with each other. As a mom, time with my friends allows me to appreciate the joys of life, remind myself of the other aspects of myself as a person, and contribute to my overall well-being. It makes me a better mom, too!"

ADVERTISEMENT - CONTINUE READING BELOW

What your friendship looks like may have changed, but the years have shown that it's not just common interests that brought you all together; what you truly have in common is that you all value not just your history together but your present (and presence) as well.    

This story originally appeared in the September 2015 issue of Smart Parenting magazine.



Trending in Summit Network